Bettim Farm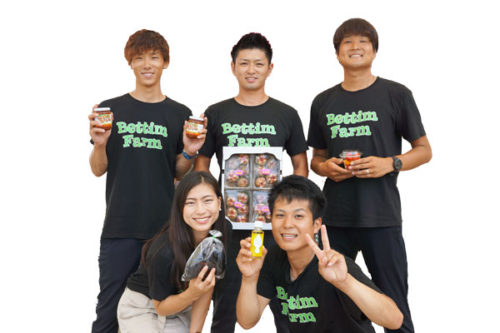 Prefectural products used

Hazama fig
Vegetables (eggplant, tomato, etc.) harvested in our own field
From the shopkeeper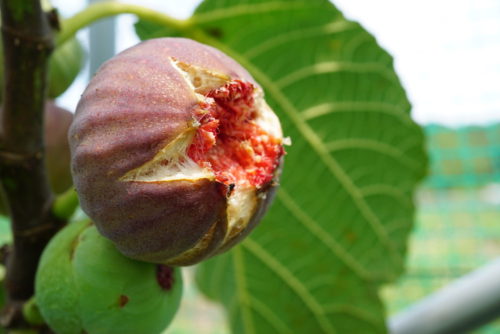 Five young men and women with an average age of 25 are based in Manno and produce loose fruits and vegetables centered around the branded product, Hazama Ichiku. We will deliver fresh local specialty products from Mannou Town to everyone in Takamatsu.
About Bettim Farm
A precious "hazama fig" comes up from Mannou Town, Nakatado County, Kagawa Prefecture. The skin, which was so soft that it was eaten as a whole, was vulnerable to transportation and was rarely distributed.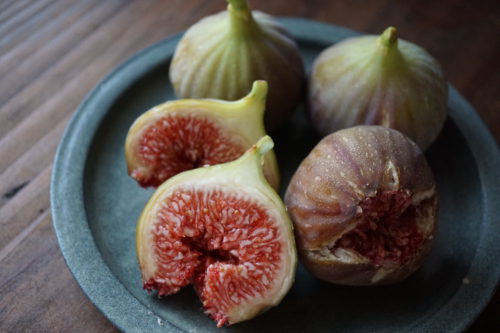 It features a fluffy texture and a rich, elegant sweetness.
The hazama of "hazama fig" is the name of the area in Mannou town. This area, which includes the left bank of the middle reaches of the Tachikawa River, has been cultivated for about 150 years, with well-drained fertile sandy soil, warm Seto Inland Sea climate and favorable conditions suitable for fig cultivation.
What is made is a varieties called Horaishi, which is said to have been introduced to Japan from China, and it was established in western Japan. Hazama figs are produced in Hazama. It is characterized by its elegant sweetness.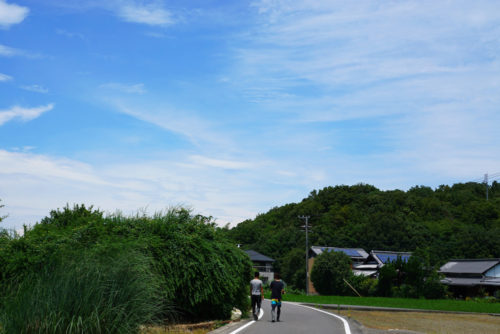 The sunny open land is also suitable for figs that prefer sunlight.
Most of them are consumed locally, and they are rarely found in Takamatsu city outside the Nakasan area.
The first store, "Bettim Farm", produces a variety of fruits and vegetables, centered around this "Hazama Ichiku".
Although "hazama fig" has a high market value, currently there are about 10 producers in the Mannou area, and aging and lack of successors are issues. I would like to make this fig brand a nationally known brand.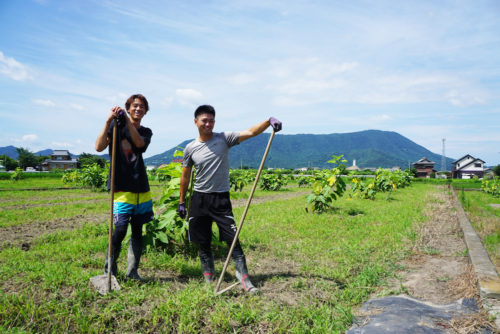 From the right of the photo, Niichiro Shinohara, a representative, and Yusuke Nojiri, a former colleague and startup member of the company. A company with an average age of 2019, which was established in 25 by five colleagues, who worked at the company and junior high school students, who sympathized with their wishes.
"Honestly, I had never been aware that the local figs I was born and raised in were famous."
Representative Shinichiro Shinichiro. Determined to take over the field after the funeral of his great-grandfather who was running a fig field. It seems that he didn't think that farming would be so much fun when it was first launched.
"When I first started, the farmers inside and outside the prefecture were completely different from the people involved in agriculture that I had imagined, and they were all people who lived in a very cool way. I didn't just sell things. I think there are many possibilities that people involved will be happy."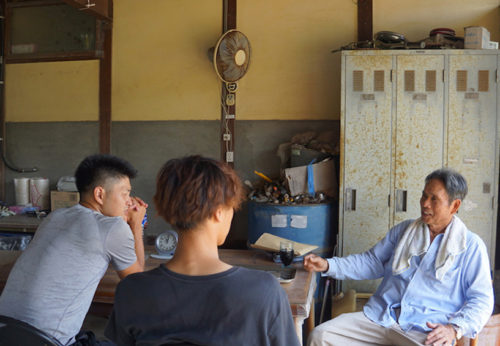 He has been loved and handed down by his local teachers, including Mr. Norihiro Shirakawa, a pioneer and expert of Hayama fig cultivation.
Cultivation of Hazama figs is not dataized, and experience is a technique that matches the characteristics of each field.
"While experiencing the challenges of Japanese agriculture, I have come to want to increase the number of people who want to do agriculture. Finally, I also have a concept of a support business such as a consultant specialized in agriculture. We are also planning to develop apparel that specializes in. One of our goals is to convey and disseminate agricultural work in a fun and cool way."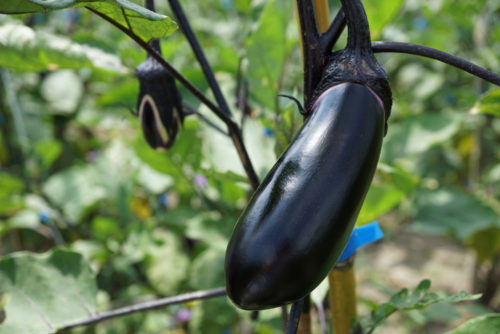 HP https://city-ais.com
Facebook https://www.facebook.com/株式会社City-Ais-115213690124526/
Instagram https://www.instagram.com/bettim.farm/

ACCESS
760-0019 Sunport, Takamatsu City, Kagawa Prefecture 2-1
Sunport Takamatsu Symbol Tower West Passage
More