Meet the producer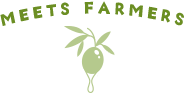 You can feel the olives casually.
Kawamoto shokubutsu-en (jiyuujyu)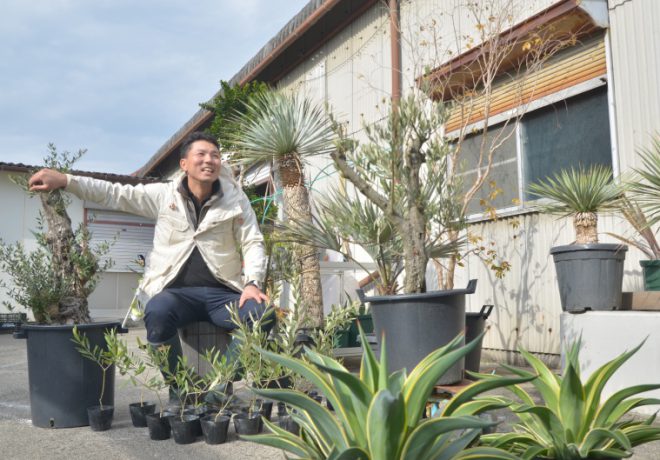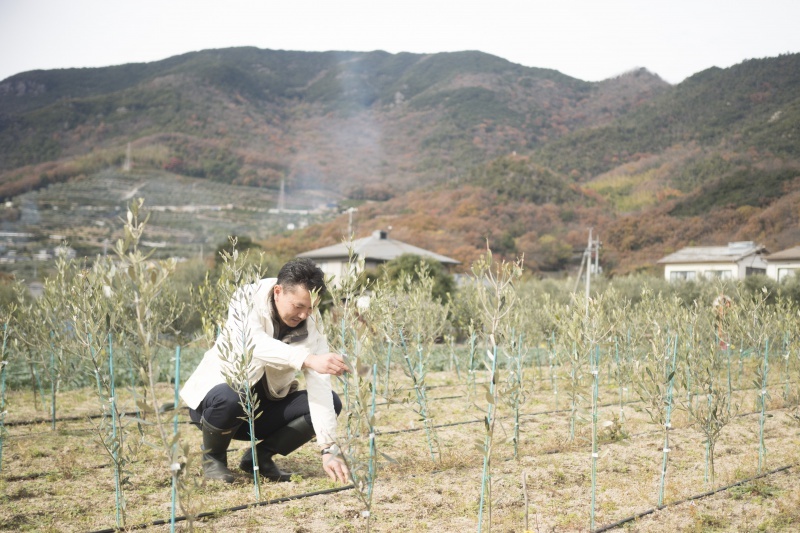 100% olive oil from Shodoshima,
A shop where you can enjoy a single variety.
In order to create a place where you can experience the olives from Shodoshima with your five senses, you have been independent of the olive organization that has worked for many years. In order to let many people know about the happiness of growing, the joy of fruitfulness, and the pleasure of creating, we visit farms and oil refineries, and experience harvesting. The store has olive trees from Shodoshima from 0 to 100 years old, as well as houseplants from various countries. In addition, we are currently preparing a store so that you can taste the difference in the flavor of olive oil.
Recommended Products
Extra virgin olive oil

A single variety of 100% oil of various varieties from our own farm. It is sealed with an aluminum bag to prevent light from entering through the gap.
An oil with a smooth mouthfeel and pleasant pungency and bitterness. It is also recommended to put it in mixed juice or put it on sweet bread like butter roll. "Extra virgin olive oil (Nevadillo swing)"
DATE


5181-1 Okidoka, Tonosho-cho, Shozu-gun

[Tel]

0879-62-8711

[URL]

http://jiyujyu.com
Kagawa olive oil quality labeling system

No certification
Cultivation area

About 1.5ha
Olive oil flavor
Awards

OLIVE JAPAN 2017 Gold Medal
OLIVE JAPAN 2018 Gold Medal
OLIVE JAPAN 2019 Gold Medal
Kagawa Prefectural Olive Oil Fair
Kagawa Prefectural Olive Oil Fair 29 Kagawa Prefectural Governor's Award (highest award)
Activity

Visit / Experience possible
Products
Variety

Lucca
Manzanillo
Nevadillo swing
Reccino etc.
Sales outlet

Direct sale
オ ア シ ス
Island mono house
Shodoshima Olive Park (all in Shodo-gun, Kagawa Prefecture)