Meet the producer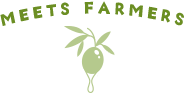 Aiming to make a living by growing olives.
Agri-Olive Shodoshima Co., Ltd.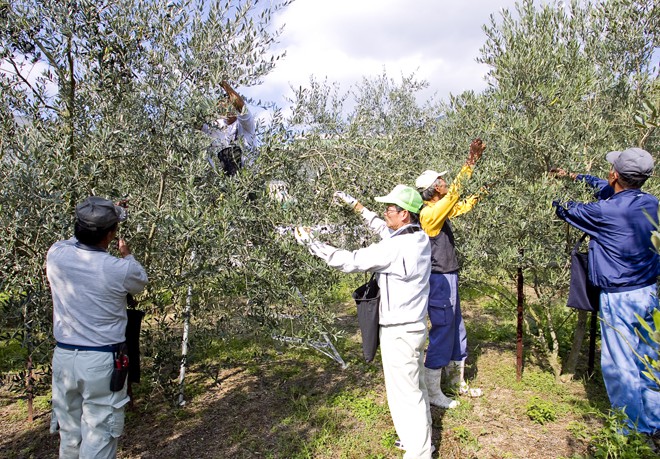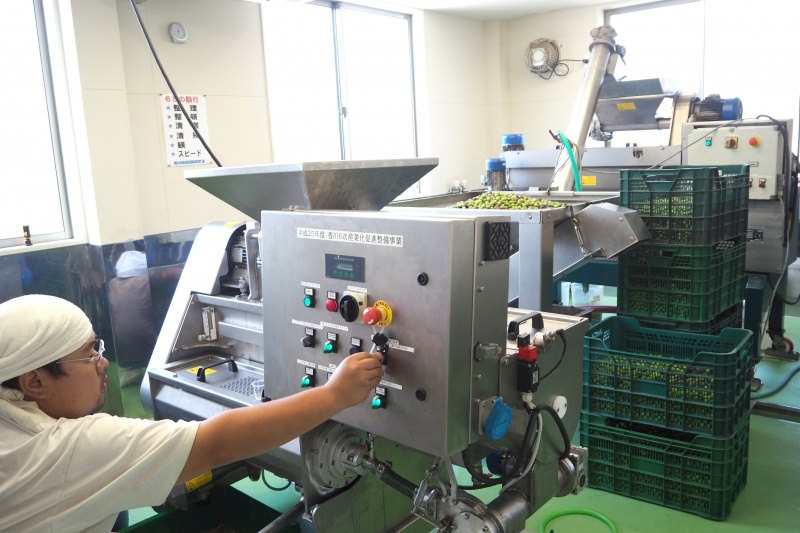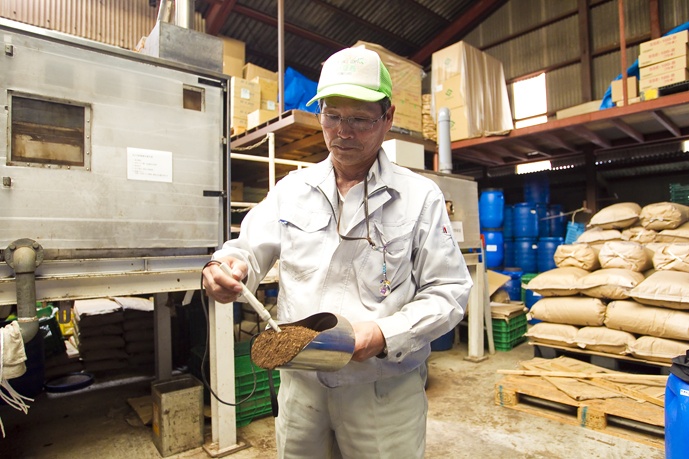 Active in research, such as practicing "circular farming". Efforts made with the spirit of the gardener's life spread throughout the island.
The founder, Akina, has established a model for making a living from olives by performing everything from production to processing and sales. The company is taking the initiative in recycling-type agriculture, such as producing cattle feed from olive fruits after oil extraction and returning compost from olive cattle farmers to olive groves. Pruned foliage is also used as compost with fruit juice. Guidance and support for farmland reclamation, seedling supply, cultivation, processing and sales for island farmers. We wish the development and expansion of the olive industry on the island.
One-push product
Extra virgin olive oil from Shodoshima

The refreshing green aroma and the well-balanced bitterness and pungency make for a mild and fruity flavor that complements a variety of ingredients.
Island squeezed flavor oil "lemon"

Olives are flash-frozen in Spain and oiled at our factory. A flavor oil that allows you to enjoy the refreshing taste of Kagawa Prefecture lemons.
An oil that delights the body with gentle pungency. It is recommended to hang it on a variety of fruits such as citrus and apples, or on a gentle-tasting Japanese food such as cold fried egg or rice for eggs. "100% extra virgin olive oil from Shodoshima"
DATE
Kagawa olive oil quality labeling system

Certified business
Cultivation area

8ha
Olive oil flavor
Awards

New York World Olive Oil Competition WORLD'S Best Olive Oils for 2019 GOLD AWARD
OLIVE JAPAN 2019 Silver Medal
OLIVE JAPAN 2018 Silver Medal
Los Angeles International EVOO Fair 2018 Gold Medal
Japan Olive Oil Fair Silver Award etc.
Products

Olive oil
New pickles
Cosmetics
Seedling
Variety

Mission
Nevadillo swing
Manzanillo
Lucca
Arbequina
Sales outlet

Direct sales (Web shop)
Department stores, supermarkets
Souvenir shop
Product store
Metropolitan Hotel