Meet the producer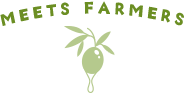 Steady efforts at Olive Island's welfare facilities are bearing fruit.
Sunflower welfare society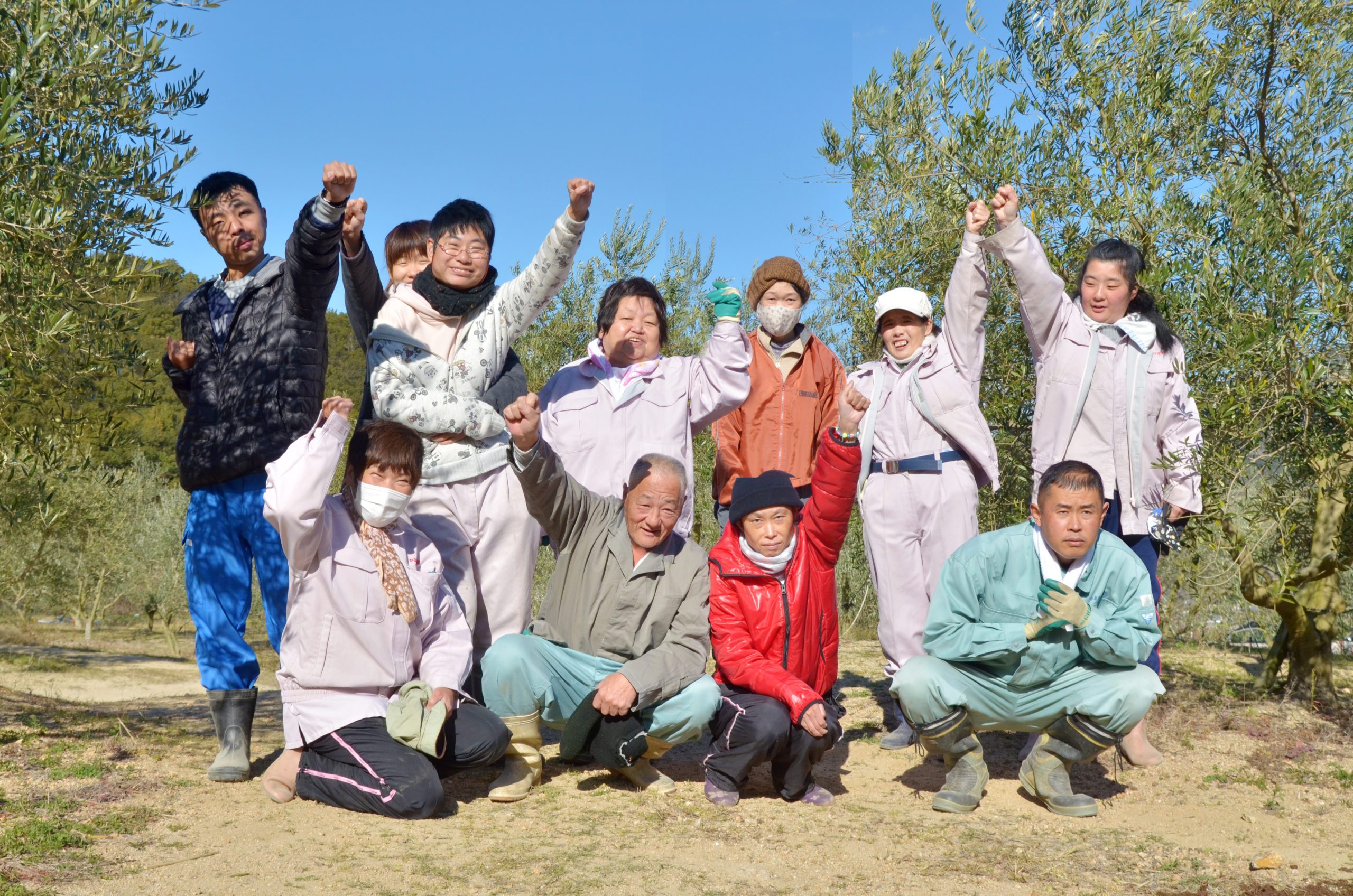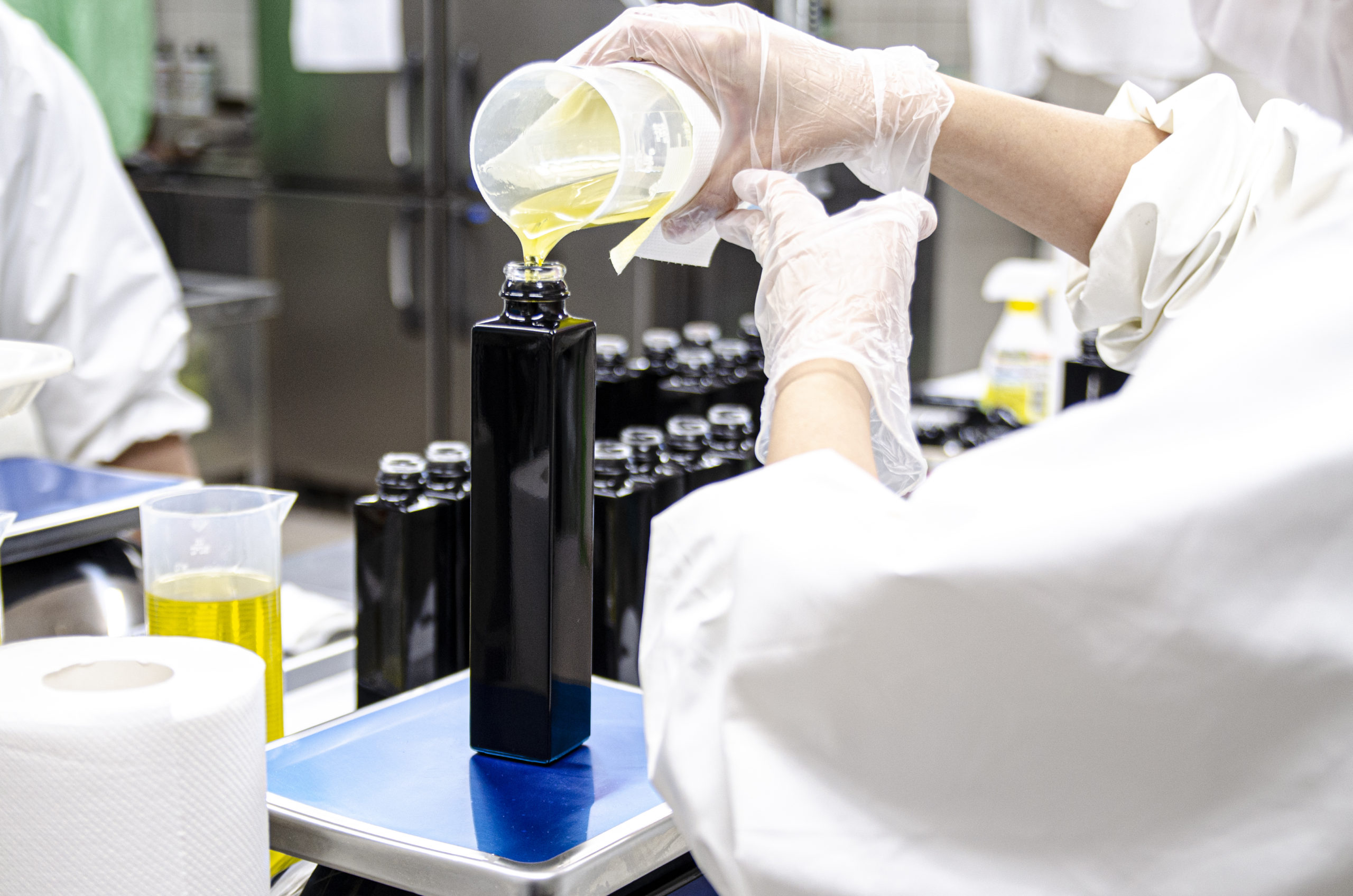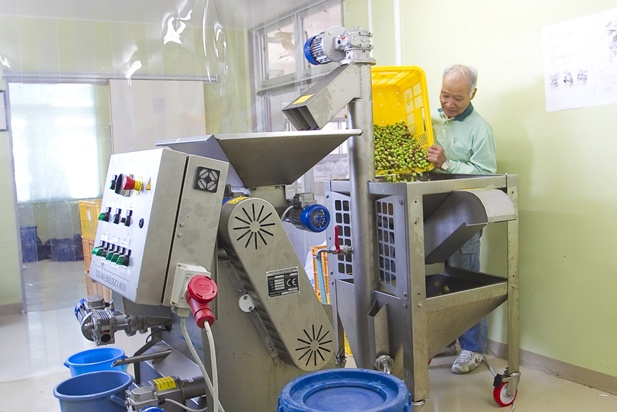 Facility users and staff come together
A brand built up from what you can do.
Olive cultivation started for the purpose of independence of facility users. The facility user is in charge of mowing, harvesting, sorting, filling, etc. with a hoe. The staff members say that while they are both tasks that require patience and concentration, "I'm doing the job exactly as determined, even silently for several hours." The staff is in charge of mechanical work such as mowing, tilling and oiling. "We will strive for the highest quality in order to evaluate the attitude of our users."
Recommended Products
Extra virgin
Olive oil

The oil released early in the season (around October) has a moderate spread of pungency and bitterness. Towards the end of the season, you can enjoy a soft flavor.
Olive pickled

It is a gift of the user's serious manual work that the grains are aligned and beautiful. Manzanillo and mission. For drinking ate.
An oil with a spicy aroma, powerful and sharp pungency. When grilled with greasy blue fish such as mackerel or saury, or pork juice, the rear mouth is refreshing and finishes well with aroma. "Extra virgin olive oil (early picked)"
DATE

761-4122
463-2 Kamijo, Tonosho-cho, Shozu-gun

[TEL]

0879-62-4636
Kagawa olive oil quality labeling system

Certified business
Cultivation area

2.2 ha
Olive oil flavor
Awards

Kagawa Prefecture Olive Oil Fair Reiwa XNUMXst year Tonosho Mayor's Award
Activity

Tours and experiences possible (reservation required, weekdays 9: 00-16: 00)
Products

Olive oil
New pickles
Cosmetics
Variety

Mission
Lucca
Nevadillo swing
Manzanillo
Sales outlet

Direct sale
Tomoni Market (Chiyoda-ku, Tokyo)