Meet the producer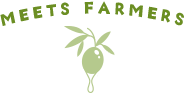 In the spirit of thanks and thanks for the blessings of the region.
Inoue Seikoen Co., Ltd.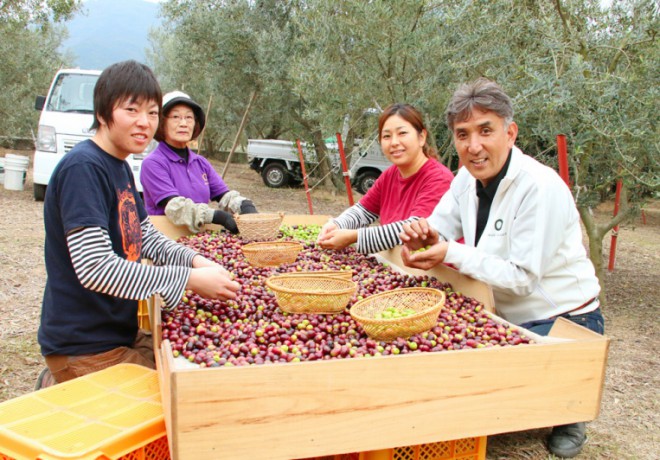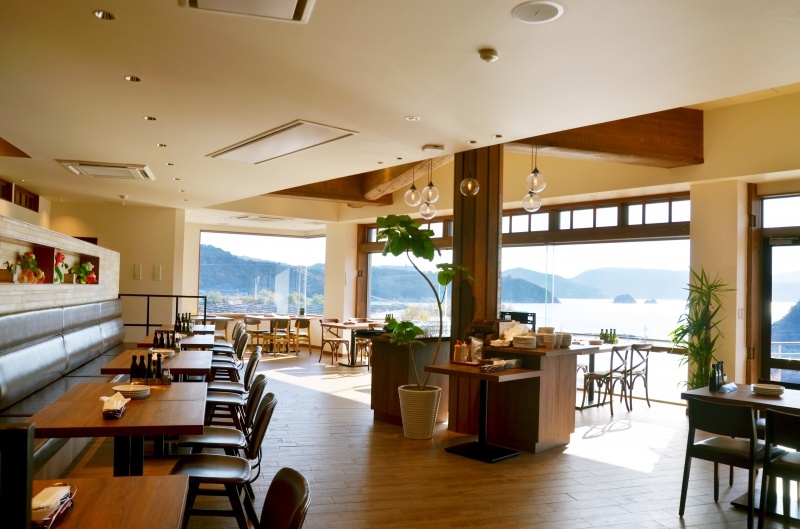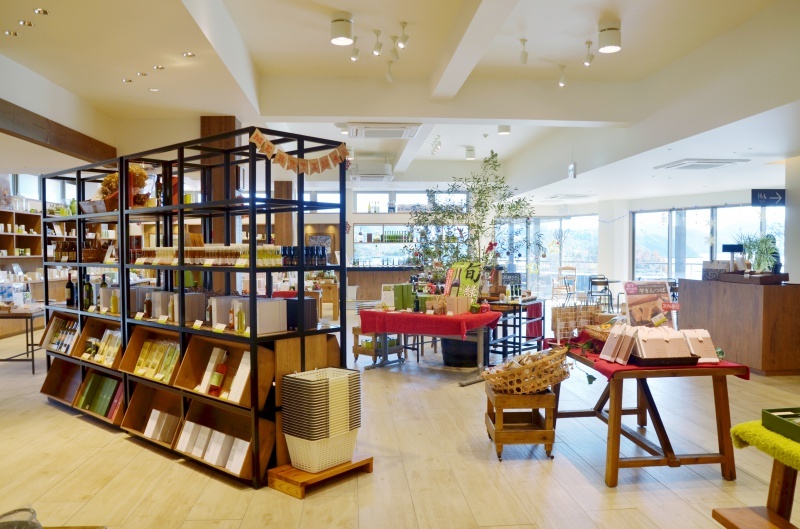 "The desire to revitalize Shodoshima's agriculture and lead it to the next generation
It has been inherited from generation to generation and has the blessings of today. "
The fact that farmland that once had been cultivated by hardships has turned into coppice forests also occurs on Shodoshima. President Inoue has been working on cultivation of abandoned cultivated land by planting olives with the hearts passed down from generation to generation, "I want to revitalize the landscape of agriculture" and "Improve the island with olives." The fact that olives have been cultivated even in times when they are not well-known for selling them has created the current Inoue Seikoen. A cafe and a stall are attached to the farm to feel the blessings of the island.
Recommended Products
Hand-picked green fruit olive oil from Shodoshima

100% from Shodoshima. Oiling only green fruits before ripening. The precious oil has an oil extraction rate of 5-7%, less than half the amount of ripe fruit.
Extra virgin fruit squeezing (Spain)

The president himself went to Spain and used only the green fruit before ripening to oil with locals. After a sharp pungent taste, a soft aroma follows.
A stimulating oil. It is recommended to put a few drops in miso soup or to eat with sashimi of stiff shell and sashimi. Also goes well with tuna pickles and roast beef. "Hand-picked green olive oil from Shodoshima"
DATE

761-4395
2352 Ikeda, Shodoshima-cho, Shozu-gun

[TEL]

0879-75-1101
Kagawa olive oil quality labeling system

Certified business
Cultivation area

About 19ha
Olive oil flavor
Awards

Posted on FLOS OLEI 2018 (88 items)
Posted on FLOS OLEI 2017 (88 items)
Posted on FLOS OLEI 2016 (87 items)
Posted on FLOS OLEI 2015 (86 items)
Posted on FLOS OLEI 2014 (86 items)
Activity

Tours available (walk map available so you can stroll freely in the park)
Products

Olive oil
Processed goods
Cosmetics
Variety

Mission
Manzanillo
Arbequina
Nevadillo swing
Lucca
Azapa
Sales outlet

Direct sales (stand / Web shop)