Meet the producer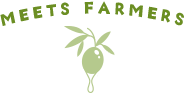 Wawa-chan's oil with hospitality
Ishii nouen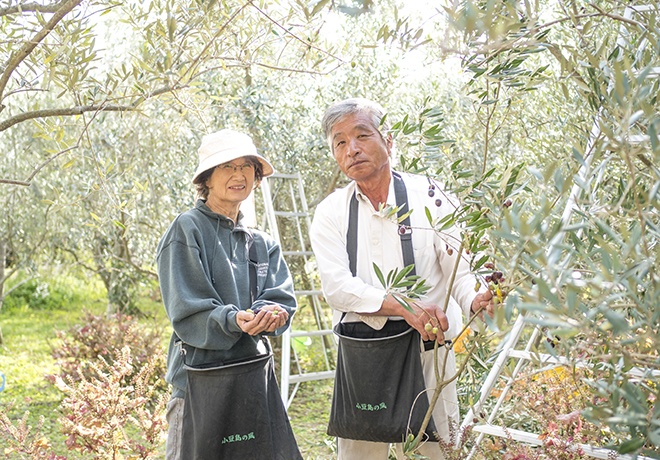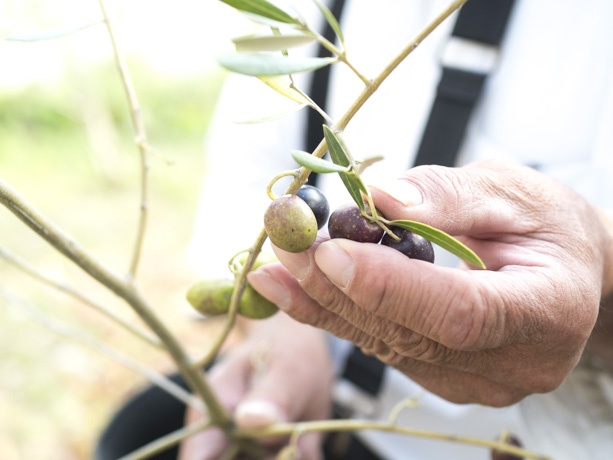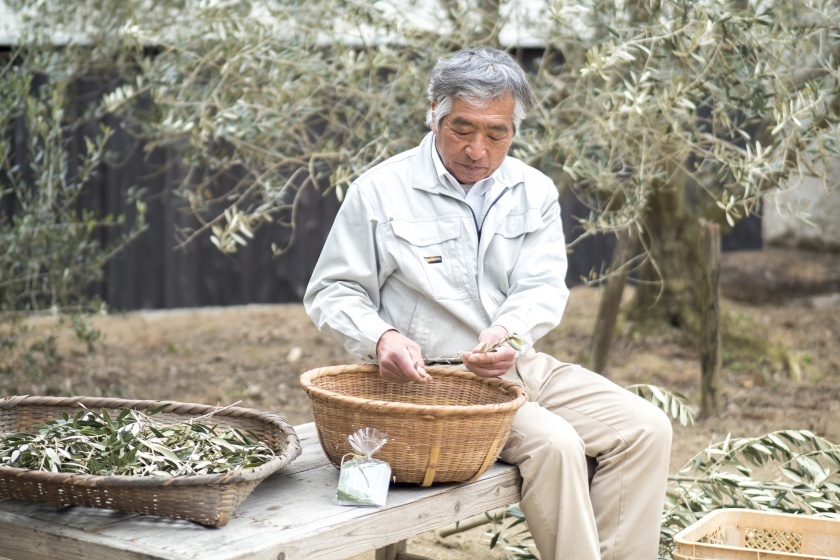 "I didn't make it for sale.
I just want to come to the island and enjoy the deliciousness with the people I have become close to. ''
A farm on the Umaki Walking Path in one of the sightseeing spots. When many traveling people meet with the good owner of the garden, known as "iwa-chan," they become friends and return home. Olive is one of the hospitality for visitors to Iwa-chan. The cultivation was started for the purpose of landscape, and while the resulting olive oil was being divided, it began to be sold at the request of fans. With careful smile, he works carefully, such as harvesting only beautiful fruits.
Recommended Products
Hand-picked freshly squeezed olive oil "Wind of Shodoshima"

Approximately 8% of the fruits are ripe and sweet. About 2% of unripe fruits with pungency and sharpness are added, and the finish is well balanced.
Hand-picked olive tea from Shodoshima "Kaze of Shodoshima"

Tea made by picking olive leaves one by one and roasting. You can enjoy the soft bitterness in the sweetness.
An oil with a red apple-like aroma and exquisite bittersweetness. When used in deep-seasoned fish and meat dishes such as beef bowl, sukiyaki, and mackerel miso stew, it is an exquisite dish with a rich and deep flavor. "Hand-picked and squeezed olive oil" Shodoshima no Kaze ""
DATE

761-4426
262 Makikko, Shodoshima-cho, Shozu-gun, Kagawa Prefecture

[TEL]

0879-82-0261
Kagawa olive oil quality labeling system

No certification
Cultivation area

About 0.1ha
Olive oil flavor
Awards

Japan Olive Oil Fair Gold Award
Products
Variety
Sales outlet

michi-no-eki Shodoshima Olive kouen