Meet the producer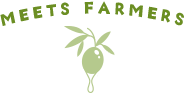 Fine noodles and olives. Also pay attention to the gem that combines the merits of the island.
Nakatake Shoten Co., Ltd.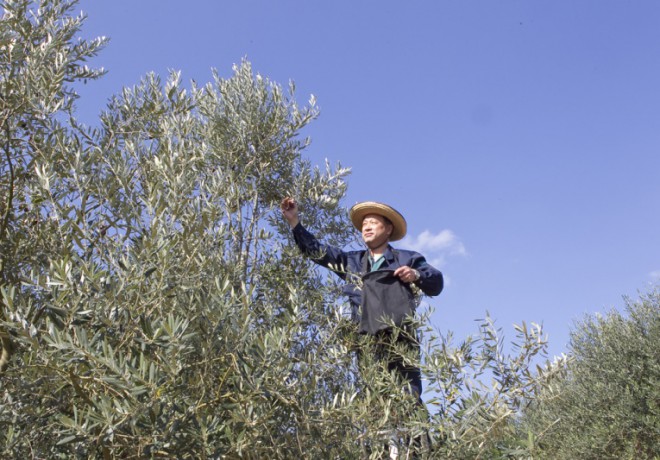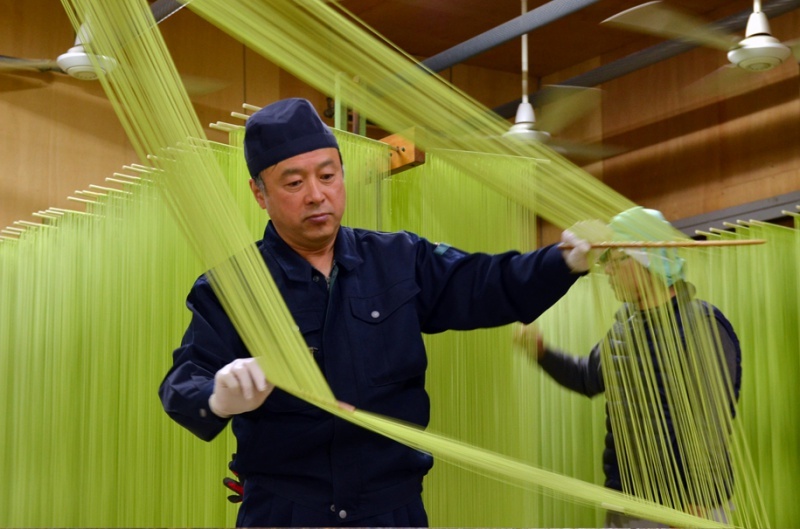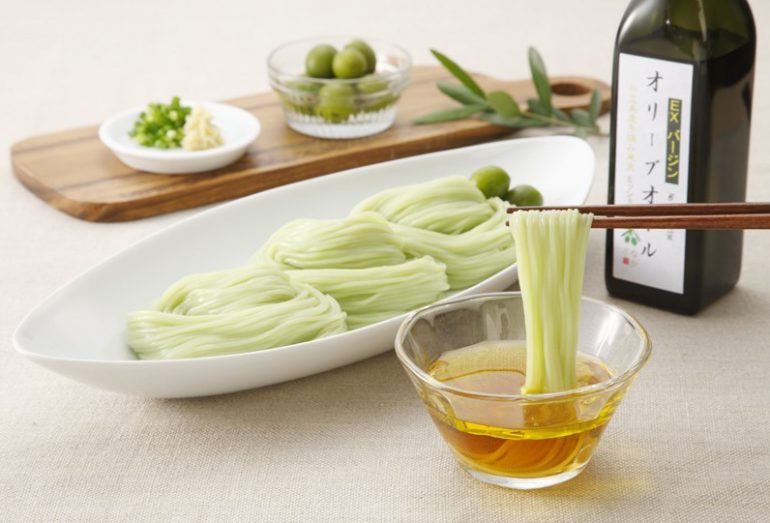 You can enjoy local food at once by double!
Olive products are sold out in two months from the start of sales.
The company started out as a farmer and in the off-season farming season, they made some noodles. Even after starting olive cultivation, the style has not changed, and it is still developed with two axes of "noodles" and "olives". In addition to olive oil and fresh pickles, you can apply olive oil manufactured by our own farm on the surface of the noodles (usually apply sesame oil on the island), or use "olive somen" or "live olive" using fruit juice water that can be produced at the time of olive oil extraction We are also busy developing secondary processed products such as the production of somen.
Recommended Products
Extra virgin olive oil

If you buy it around December, you can enjoy the refreshingness, pungency and bitterness when you bite an apple, and you can enjoy soft sweetness around February.
Olive somen

Olive juice made by our own farm is kneaded, and extra virgin olive oil made by our own farm is applied abundantly to the surface of the noodles.
Applying the oil, which is released early in the season (around December), to grilled herbs and oiled blue fish will increase the appetizing aroma and boost the flavor of the ingredients. "Extra virgin olive oil"
DATE

761-4411
1385 Yasuda Ko, Shodoshima-cho, Shozu-gun

[TEL]

0879-82-3669
Kagawa olive oil quality labeling system

Certified business
Cultivation area

About 1ha
Olive oil flavor
Awards

Kagawa Olive Oil Fair 25 Tonosho Mayor's Award
Japan Olive Oil Fair Gold Award
Japan Olive Oil Fair Silver Award
Activity

Visit possible / Experience possible (Visit: Acceptable, Experience: Negotiable)
Products
Variety
Sales outlet

Direct sales (stand / Web shop)