Meet the producer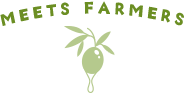 Experience-based tourist farm restaurants and hot springs are also enriched.
Shodoshima Olive Park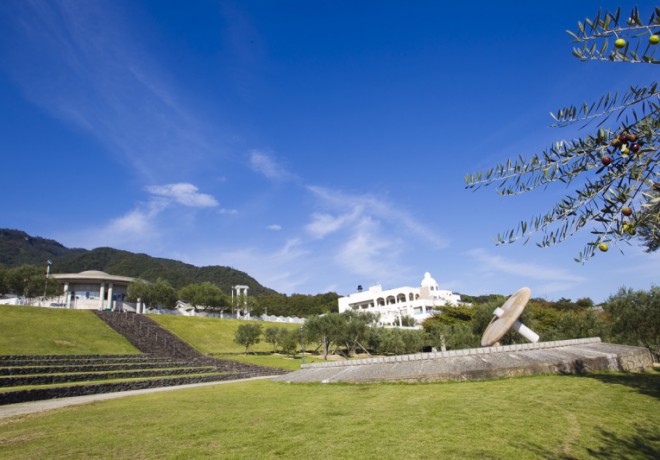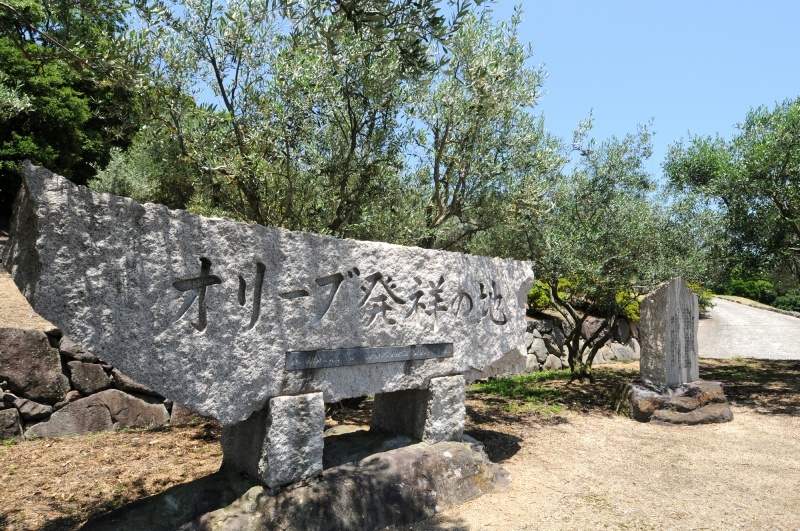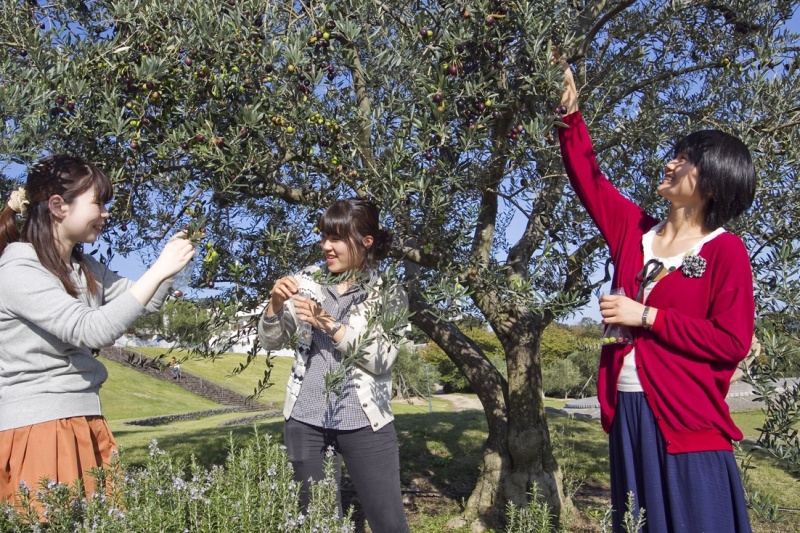 I want to learn olives! I want to grow olives!
To those who say. Feel free to experience olives while enjoying in a scenic location!
This park was established based on the Olive Test Site, which was established in 41 and was the birthplace of olive cultivation in Japan. The garden is surrounded by olive trees, and overlooks the Seto Inland Sea. There are spots where you can experience the history and charm of olives, including Greek-style buildings and various experience facilities. Events such as the "Olive & Herb Fair" in the spring and the "Olive Harvest Festival" in the fall are also enriched. You can experience harvesting, visit a refinery and work in the park.
Recommended Products
Park Extra Virgin Olive Oil

An oil with a reputation among repeaters nationwide. I am glad that they are reasonably priced in the prefecture. As it is often sold out within the fiscal year, purchase early.
Olive pickled

We offer reasonable and affordable bag stuffing and small bottle stuffing that is perfect for gifts. I'm happy to be able to select according to the purpose.
An oil with a strong attack when put in the mouth and a sharp and pungent oil. Add a few drops to dishes that use soup and soy sauce, such as clarified, soba, and chawanmushi, and add an accent like wasabi or ginger. "Park Extra Virgin Olive Oil"
DATE

761-4434
1941-1 Ko Nishimura, Shodoshima-cho, Shodo-gun

[TEL]

0879-82-2200

[URL]

http://olive-pk.jp

[Shop]

http://olive-pk.com/
Kagawa olive oil quality labeling system

Certified business
Cultivation area

About 3.5ha
Olive oil flavor
Awards

Japan Olive Oil Fair, Minister of Agriculture, Forestry and Fisheries Award (highest prize)
Kagawa Prefectural Olive Oil Fair Reiwa XNUMXst year Gold Award, Shodoshima Olive Association President Award
Posted on FLOS OLEI 2020 (91 items)
Posted on FLOS OLEI 2019 (88 items)
FLOS OLEI 2018 (88 points) etc.
Activity

Tours and experiences possible (various preparations (notified on HP))
Products

Olive oil
New pickles
Seedling
Variety

Mission
Lucca
Manzanillo
Nevadillo swing
Sales outlet

Direct sales (stand / Web shop)