Meet the producer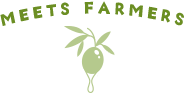 The oldest olive oil producer in the prefecture.
Oribu no Kaze nouen
"To live is to work.
Olives are all. Completely into olives
I fell in love. "
Moriyama, the owner, is 82 years old. Olive cultivation started at the age of 71 as a purpose of life after retirement. "I started using my olive oil, and I'm getting better and better, and I'm still working today." In the olive tree owner system, about 250 fixed customers are established. For an annual membership fee of 100 yen, a name tag is attached to the olive tree, and in the fall, one 110g extra XNUMX% extra virgin olive oil from XNUMX freshly pickled olives and a carpet farm is delivered.
One-push product
100% Lucca Extra Virgin Olive Oil from Shodoshima

100% extra virgin olive oil from Shodoshima (Lucca single variety). Sweet type oil with a fruity aroma like banana.
New pickles

Finished by heat treatment, salted olives can enjoy the flavor of the fresh olive fruit itself.
Aroma and taste are like bananas. You can also pour raw vegetable salad with salt, pizza, pancakes, chiffon cakes with plenty of cheese, and honey like ◎. "Lucca 100% Extra Virgin Olive Oil from Shodoshima"
DATE
Kagawa olive oil quality labeling system

No certification
Cultivation area

About 1ha
Olive oil flavor
activity

Tours and experiences available
Products
Variety

Mission
Lucca
Manzanillo
Nevadillo swing
Sales outlet

Direct sales (Web shop)
Azuki contact direct market (Azuki-gun, Kagawa Prefecture)