Meet the producer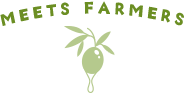 An olive life that can be enjoyed by the five senses proposed by a florist.
pensée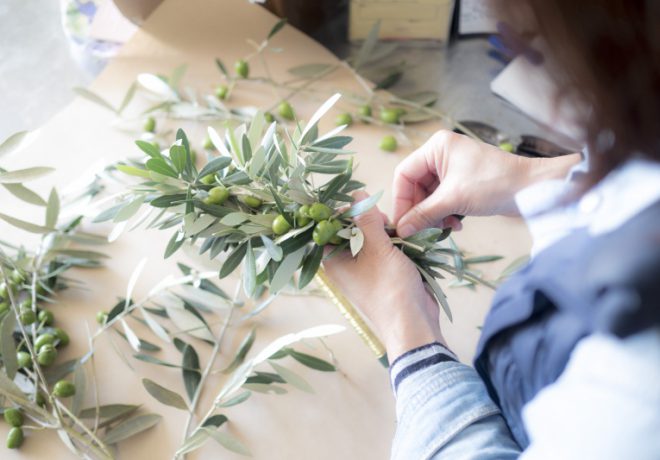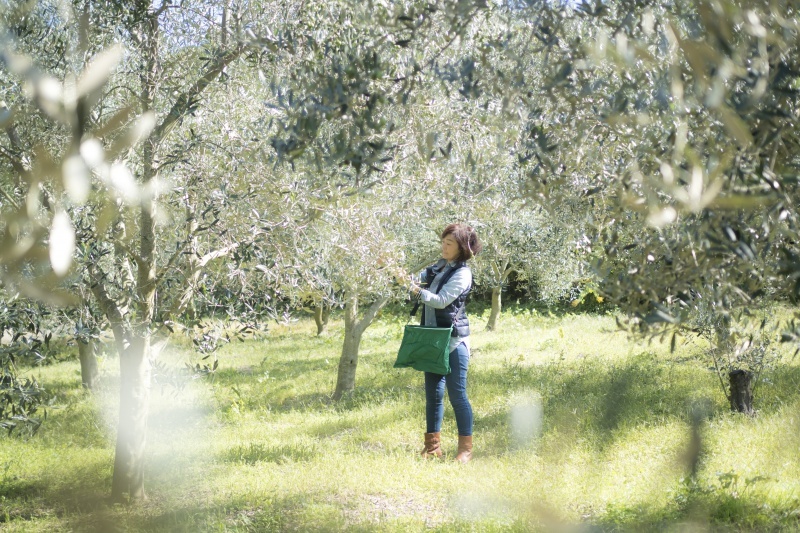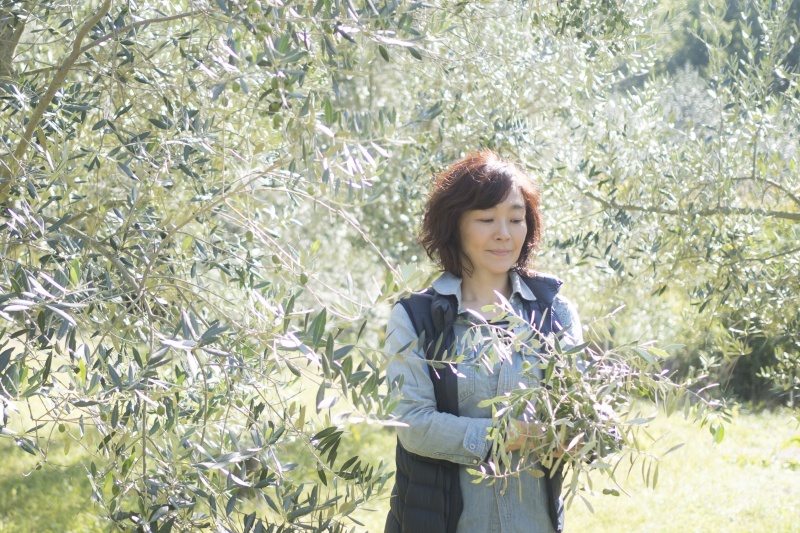 "I think that if you do a florist, you can introduce your whole favorite olive.
I hope you enjoy it or enjoy it with oil. "
"When I was working at a flower shop in Tokyo, I happened to experience the olive harvest on Shodoshima. It was amazingly healed and fell in love at first sight." Immediately started working at an olive plantation in Shodoshima, and obtained a qualification for an olive oil sommelier. In 2012, he independently opened a florist. The target oil is an oil with a gorgeous aroma like a bouquet and sweetness. Raise the number of plants that can be fully watched, and stick to the timing of harvesting and oiling.
Recommended Products
Extra virgin olive oil
(Picture is a gift set)

Aiming for a round and soft oil like a flower, carefully selected varieties, and an oil that is harvested and made with particular attention to the ripeness of the fruit.
Olive bonsai

A small, cute bonsai that shows a variety of appearances as the season changes, such as flowering, fruiting, and falling leaves.
An oil with a cinnamon-like aroma and gentle sweetness. When applied to baked apples, pears, apple compotes, and steamed sweet potatoes, it produces a glossy, fragrant sweet. (Extra virgin olive oil)
DATE

761-4122
1956-1 Kamijo, Tonosho-cho, Shozu-gun
Olive Street Nakayoshi Building 1F

[TEL]

0879-62-2538

[URL]

http://penseess.com
Kagawa olive oil quality labeling system

No certification
Cultivation area

About 0.3ha
Olive oil flavor
Awards
Activity

Tours and experiences possible (lease making experience possible)
Products

Olive oil
flower arrangement
Variety

Lucca
Ohhi Blanca
Retcino
Sales outlet

Direct sales (stand / Web shop)