Meet the producer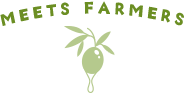 The joy of living with olives that comes from working figures and the workplace.
Soju Co., Ltd.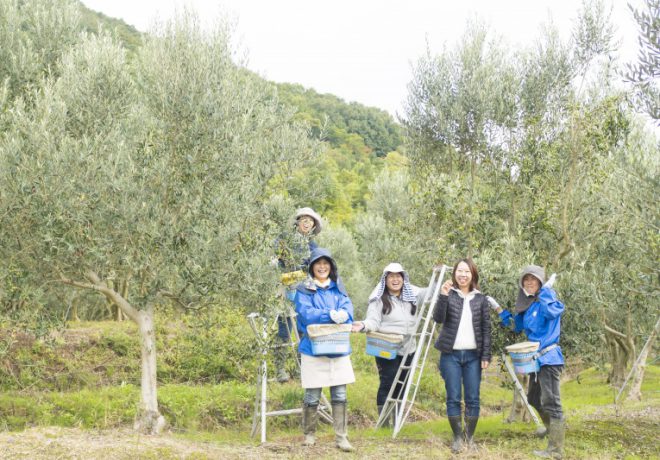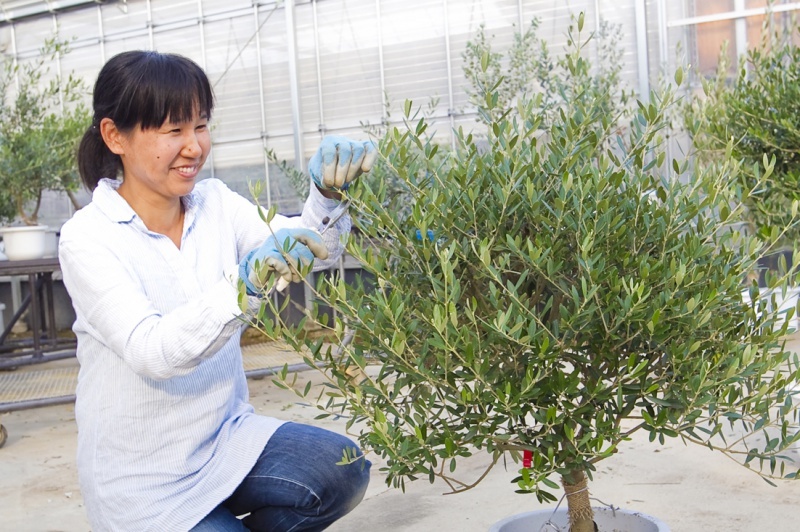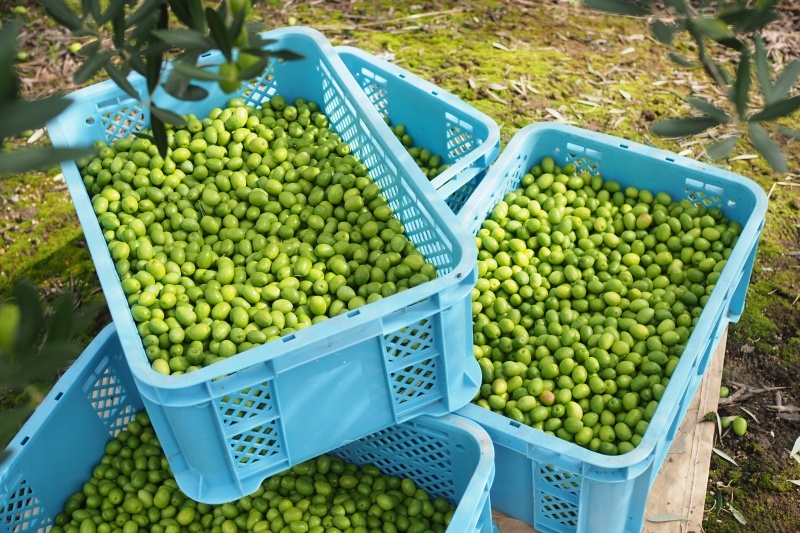 Women who work hard and feel good enough to watch
100% olive oil from our own farm.
The company's theme has always been "living with olives" since its foundation. From farms and processing plants, you can see how happy they are. Most of the employees are women, and their work is meticulous and polite. Before becoming an olive-only farmer, he worked in bonsai. Inheriting this technique, it boasts a highly refined pruning technique. Using only fruits from our own farms, we create a single variety of specialty oils. We have built a deep relationship of trust with our customers through responsible integrated production.
Recommended Products
Self-cultivation Hand-picked, most squeezed "Extra Virgin Olive Oil" Mission Medium

100% olives from our own farm. We sell single varieties of oil to enjoy the flavors and aromas of the varieties.
Salted

Because it can be eaten as it is without the hassle of salt removal, the aroma, texture and freshness of freshly picked olives are outstanding.
High quality fragrance and deep and powerful oil. Rolled cabbage, meatballs, roast beef and other meat dishes add a watercress to the flavor. "In-house cultivation hand-picked / most squeezed" Extra Virgin Olive Oil "Mission Medium"
DATE

769-0101
1964-5 Arai, Kokubunji-cho, Takamatsu-shi

[TEL]

087-813-8387

[Shop]

http://ec.souju.co.jp
Kagawa olive oil quality labeling system

Certified business
Cultivation area

For fruit ... about 5ha
For viewing ... about 5ha
Olive oil flavor
Awards

Japan Olive Oil Fair Kagawa Prefectural Agriculture and Fisheries Manager Award
Japan Olive Oil Fair Kagawa Olive Producer Network Chairman Award
Japan Olive Oil Fair Special Award, President of Japan Olive Oil Sommelier Association
Japan Olive Oil Fair Special Award, Japan Olive Oil Taster Association Chairman's Award
OLIVE JAPAN 2019 Gold Medal etc.
Activity

Visit
Products

Olive oil
New pickles
Processed goods
Accessories
Cosmetics
Variety
Sales outlet

Direct sales (Web shop)
Town Sule 963 (Takamatsu City, Kagawa Prefecture)
Setouchi Shunsaikan (Minato-ku, Tokyo)
Kagawa Bussankan "Kuririn-an"
Genpei no Sato
Shikoku Shop 88 etc.