Meet the producer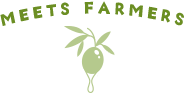 Enhance in-house facilities and utilize whole olives.
Toyo Olive Co., Ltd.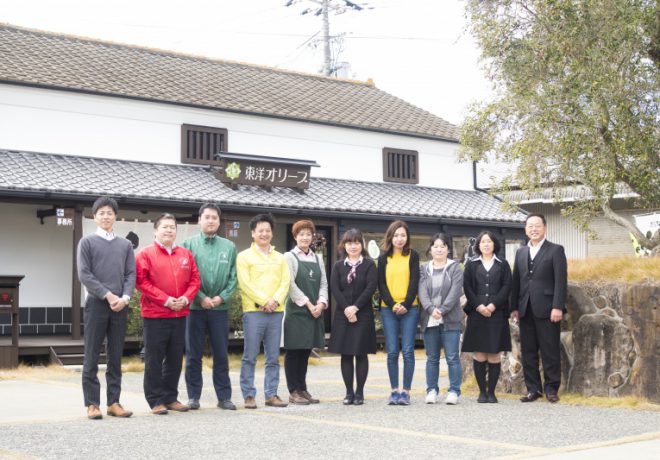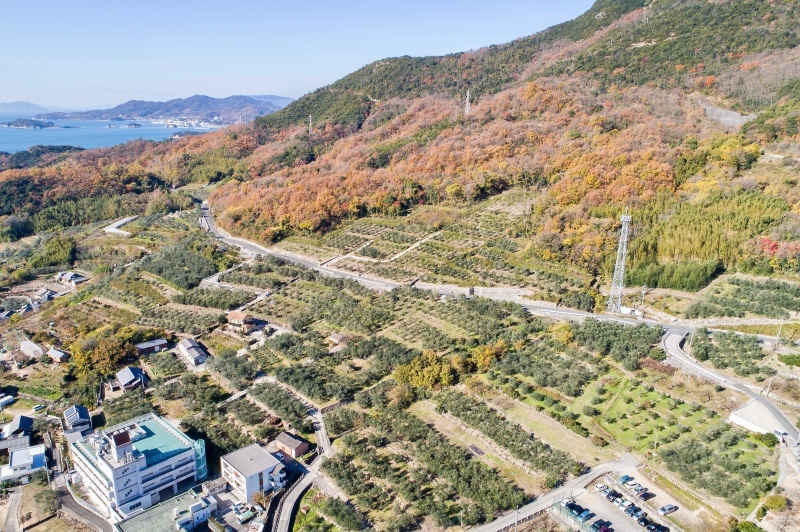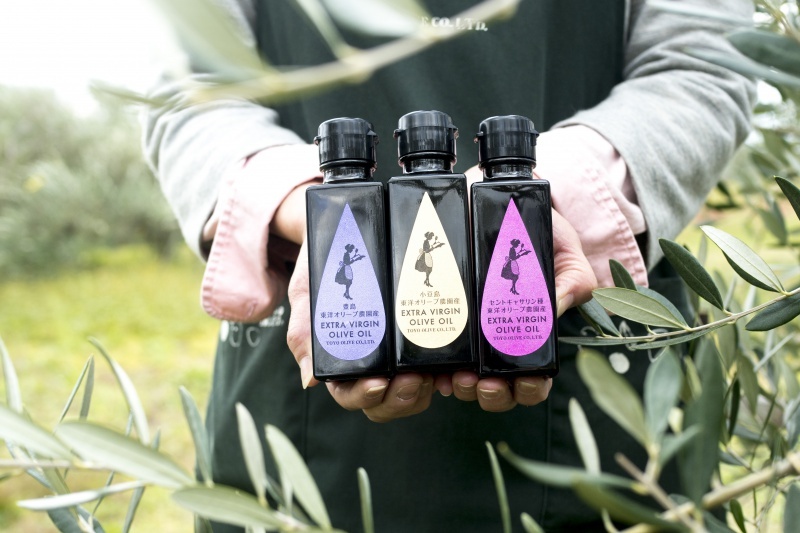 We strive for recycling-oriented agriculture in a sustainable society. A sincere attitude to think of the region produces empathy.
A group of olive specialists representing Kagawa.
Founded in 30. A company that cultivated and manufactured honestly before olives became known in Japan, and laid the foundation for olives in Japan. At the ceremony to commemorate the 100th anniversary of olive planting, we received a letter of appreciation from Shodoshima for praising the great contribution to the development and improvement of the olive industry. In addition to operating the largest oil-recovery machine in Japan, the company has expanded its facilities to extract juice remaining after oil-extraction, dried fruits and used it as feed for `` Shodoshima olive beef '' to carry out recycling-based agriculture. Fulfill.
Recommended Products
Extra virgin olive oil from Shodoshima "Hayami"

Representative products of Oriental olives. Because of the large amount of production, the number of products distributed in the prefecture is relatively large, and you may be able to meet them at stores.
Shodoshima extra virgin olive oil "hand picking"

Mellow and refreshing flavor. Excellent compatibility with boiled foods such as meat potatoes and white sauce, which are lined up on everyday dining tables.
The clear aroma and delicate sweetness and bitterness add to the dishes. Perfect for refreshing Japanese dishes such as pickles, vinegar, coleslaw and silky tofu. "Extra virgin olive oil from Shodoshima" hand-picked ""
DATE

761-4398
984-5 Ikeda, Shodoshima-cho, Shozu-gun

[TEL]

0879-75-0260

[Shop]

http://www.tolea.jp
Kagawa olive oil quality labeling system

Certified business
Cultivation area

About 25ha
Olive oil flavor
Awards

OLIVE JAPAN 2019 Gold Medal
OLIVE JAPAN 2018 Gold Medal
Japan Olive Oil Fair Special Award, Japan Olive Oil Taster Association Chairman's Award
2019 Sorrento Golden Mermaid Award Excellence Award
FLOS OLEI 2019 (85 points) etc.
Activity

Tours and experiences possible (reservations required, weekdays)
Products

Olive oil
New pickles
Processed goods
Cosmetics
Variety

Mission
Lucca
Manzanillo
Nevadillo swing
St. Catherine
Retcino
Frantio
Arbequina etc.
Sales outlet

Direct sales (stand / mail order / web shop)
Metropolitan area / Kansai department store
Luxury supermarket