Kagawa prefecture products
Sunflowers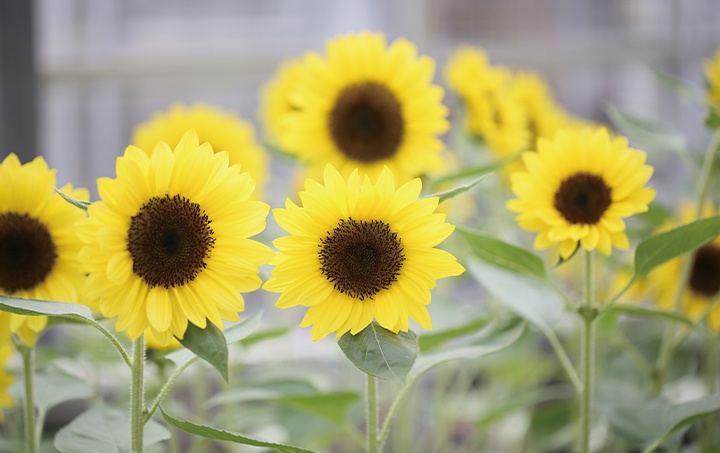 Many of the sunflowers used for cut flowers are grown in Kagawa Prefecture, and the number of sunflower varieties has increased to about 20. The main producer is Mitoyo City, which accounts for about 80% of the prefecture's sunflowers. In Mitoyo City, growing paris daisies (in winter and spring) was originally popular, but nowadays growing sunflowers (in the summer) is becoming increasingly popular. The growing of sunflowers is also on the rise in Takamatsu City.
Seasonal season

Time to go around Peak season (seasonal season)

1
2
3
4
5
6
7
8
9
10
11
12
Main production area

Mitoyo City, Takamatsu City
Until now, sunflowers have been thought of as large, solid flowers that represent summer, but these days, most of them are small and have been bred to prevent pollen.There are also rare varieties such as those with brown petals, those with orange petals, and those with many petals.In addition, the Manno-cho Nakanan district is also known as a sunflower producing area, where sunflowers for oil extraction are made. Production in 2020 will be approximately 126 million.
Related Links