Kagawa prefecture products
Chrysanthemum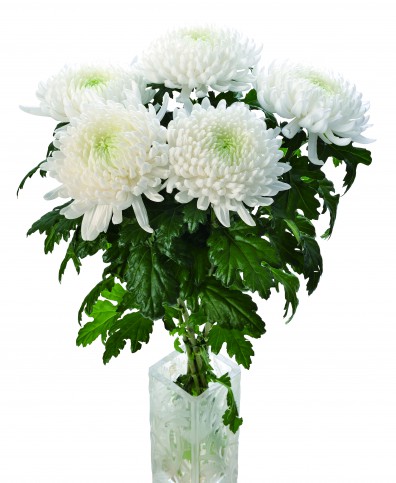 Seasonal season

July

August

November

December

Main production area

Marugame City, Shodoshima Town, Kanonji City
In Kagawa Prefecture, chrysanthemums have been cultivated for a long time under the mild climate facing the Seto Inland Sea. Above all, Shodoshima is one of the nation's leading producers of Deneragiku, and has a history of more than 25 years since the prototype was successfully manufactured in 60. There are many types of chrysanthemums, such as elegant large wheels, rustic small chrysanthemums, and pretty spray gikus. The varieties cultivated in the prefecture include "Seiko no Makoto", "Shinma" and "Iwa no Hakusen". One "Saga giku" is grown.
関連 リンク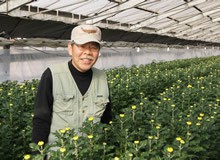 Mr. Yoshiaki Nishio, Chairman of Kikubu
| | |
| --- | --- |
| Organization name | Kagawa Prefectural Agricultural Cooperative Okawa District Farming Center Horticulture Section |
| Group location | 53-2 Nakasuji, Higashikagawa City |
| Recommended way of eating | Ikebana, flower arrangement |
| Prefecture retail store | Prefecture retail store |
Mr. Nishio from Higashikagawa City is cultivating chrysanthemums in about 14 houses. Lighting cultivation is a cultivation method that makes use of the characteristics of chrysanthemums (short-day plants) that flower as the days get shorter. By illuminating the night lights, the illusion of daylight is illuminated and flowering is artificially adjusted. In this way, it can be harvested during periods of high demand and shortages, and can be provided throughout the year. The growth of chrysanthemum changes with temperature. We carefully manage the "time of flowering" and "time of growth" and grow beautiful single flowers. Nishio says he wants a lot of people to know the beauty of chrysanthemum, which is becoming more and more popular. Why don't you enjoy the beauty of Kiku that has a presence not only in traditional Japanese rooms but also in Japanese modern rooms?