Kagawa prefecture products
Ko-sui(Kiwi Fruits)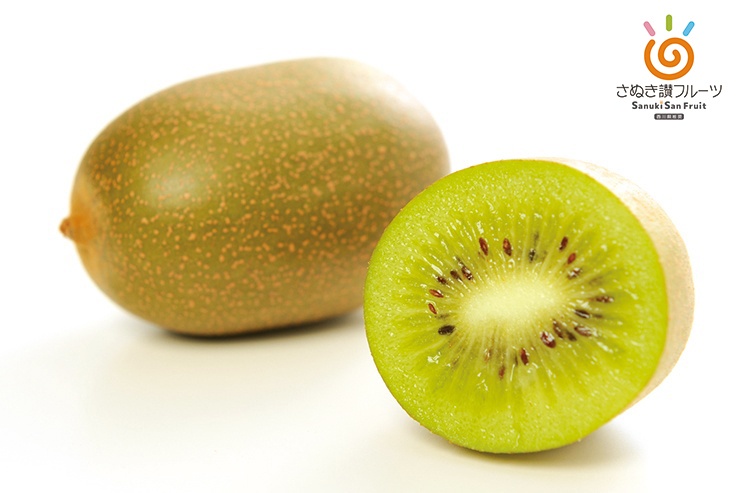 Seasonal season

November

December

Main production area

Zentsuji City, Mitoyo City
A very small, original Kiwi fruit from Kagawa Prefecture.
The sweetness tightly packed into small fruits is attractive.
It is a bite-sized kiwi that you can easily eat anytime.
Cute kiwi with a compact body

An indescribable sweetness packed in a small bite-sized fruit. When cracked, ripe dark green pulp appears. "Koiki" is an original Kagawa variety developed by the Kagawa Prefectural Agricultural Experiment Station and registered in September 1999. It's not just kiwi. At the moment I saw it, a small kiwi that I doubted, "Eh? This is a kiwi?" They are gathered like grapes and they are growing. Fruit has no hair and weighs about 9/1 of normal kiwi. It is a cute bite-sized kiwi. Anyway, it's sweet and less sour, so its sweetness is even better. And it is easy to eat because it is small. Kasuki is shipped as a luxury kiwi mainly to department stores, hotels and inns inside and outside the prefecture. Those with an average sugar content of 3 degrees or more in excellent goods and excellent goods rank are sold as "Sanuki Sansan Fruit".
Related Links