Kagawa prefecture products
Jumbo Shiitake Mushrooms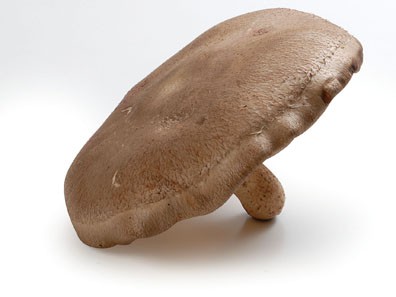 Of the shiitake mushrooms that can be grown all year round, the jumbo shiitake is characterized by its larger size and thicker flesh. Some of the larger ones can even have a diameter of 10cm or more. Due to the low production volume, these mushrooms are rare and it's difficult to find them in stores in Kagawa.
Seasonal season

Time to go around Peak season (seasonal season)

1
2
3
4
5
6
7
8
9
10
11
12
Main production area

Takamatsu City, Kannonji City
We recommend cutting the jumbo shiitake mushroom into large pieces and cooking these pieces as steaks in foil, or grilling it whole. To grill the whole mushroom, place them upside down on a net or grill and grill them. If you tear tear them into 3 or 4 pieces, you can even eat the tip of the mushroom stem. The moist, thick texture and juicy sweetness that fills your mouth will completely change your image of shiitake mushrooms. They are even tastier if you mix parsley and garlic (also from Kagawa) with butter, spread on the mushroom cap and grill.