Kagawa prefecture products
Haenuki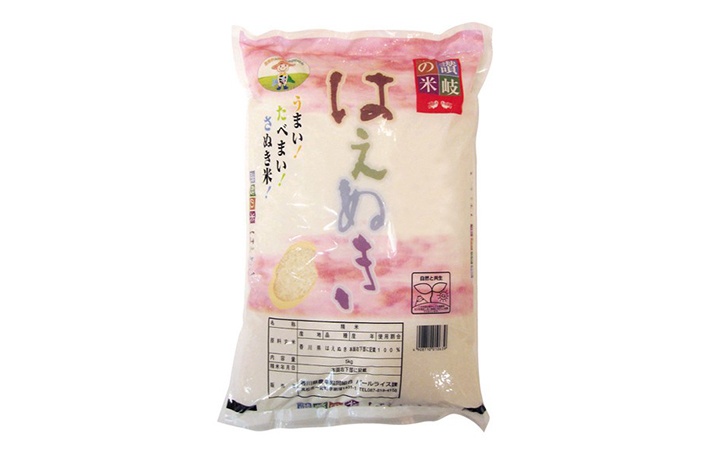 Speaking of "Haneki", Yamagata Prefecture is famous, but it is also cultivated as a recommended variety in Kagawa Prefecture. Although it is a variety that is resistant to cold damage and lodging, in the beginning of 15 when full-scale cultivation started, both the yield and quality were low, and quality improvement was necessary. Therefore, the "Prefectural Rice Quality Improvement Project" started with the Nakasan Extension Center. In the Nakasan area, a model area was set up for "Haneuki", and repeated trials and errors were conducted over many years under the guidance of monitor farmers. The resulting Sanuki rice "Haenuki" is light, but chewy, and is delicious even when cooled, so it is perfect for rice balls and lunch boxes.
Seasonal season

Time to go around Peak season (seasonal season)

1
2
3
4
5
6
7
8
9
10
11
12
Main production area

Sakaide
The Sanuki country has developed as a thriving rice-growing land since ancient times. In response to the recent changes in the situation surrounding rice, the producers' thoughts of "Sanuki's unique rice" that captured the needs of consumers have led to the revival of traditional Sanuki rice that is as competitive as the rice of the whole country. Challenges to new initiatives are continuing.