Kagawa prefecture products
Hayabori Kansho Sweet Potato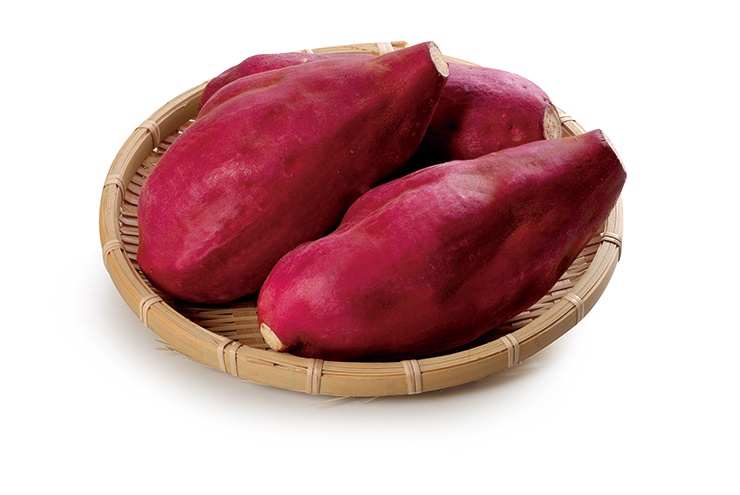 Sweet potato season usually lasts from September to November, but shipments of Hayabori Kansho Sweet Potato start in late June. This sweet potato variety is characterized by the vivid red color of its skin and its good shape. It is mainly produced in Sakaide City. The warm climate and low rainfall of the Setouchi region, in addition to the sandy soil that remains from salt fields of a once active salt industry, are ideal for growing sweet potatoes.
Seasonal season

Time to go around Peak season (seasonal season)

1
2
3
4
5
6
7
8
9
10
11
12
Main production area

Sakaide
Since long ago, the sweet potato has come in handy as an energy source equal to other staple foods. It is also rich in nutrients such as vitamin C and beta carotene. It is said that the best sweet potatoes are plump and round, with unblemished skin that is only slightly uneven. If you cook it slowly, raising the temperature little by little like a baked sweet potato, its intense sweetness will be drawn out. Although it is difficult to produce the same level of sweetness when cooked in a microwave, the moisture of the sweet potato will evaporate, producing hot and fluffy results. Recently, sweet potatoes are being used in recipes generally made with regular potatoes, such as salads, croquettes and deep-fried chips. Being sweet, they are also delicious in desserts such as pies or kintsuba, a traditional Japanese sweet.
A comedian who lives in Kagawa, "Tsuyoshi Kaji" reports on local products
The 50th fast digging