Kagawa prefecture products
Mini Tomato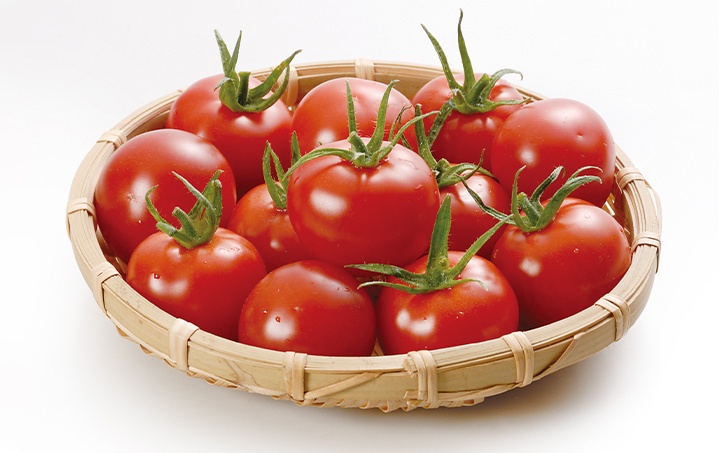 The history is unknown, and mini tomatoes are said to be wild. A healthy vegetable containing vitamins A and C. Kagawa mini tomatoes are popular for their high quality because of the length of the sunshine, the fruit is firm and the color is good. Tomatoes grow fast if you give them plenty of water, but their sweetness is weak. During the harvest season, water is stressed and sugar content is increased.
Seasonal season

Time to go around Peak season (seasonal season)

1
2
3
4
5
6
7
8
9
10
11
12
Main production area

Higashikagawa City, Sanuki City, Tadotsu Town
Miniature tomatoes are growing in demand because they can be easily eaten immediately after washing without using a kitchen knife. Raw food such as salads is common, but heating will make it even more sweet and delicious. It is also recommended as an ingredient for tomato sauce and curry, but it is also popular to use high sugar content for jams and desserts.