Kagawa prefecture products
Japanese red Kintoki carrot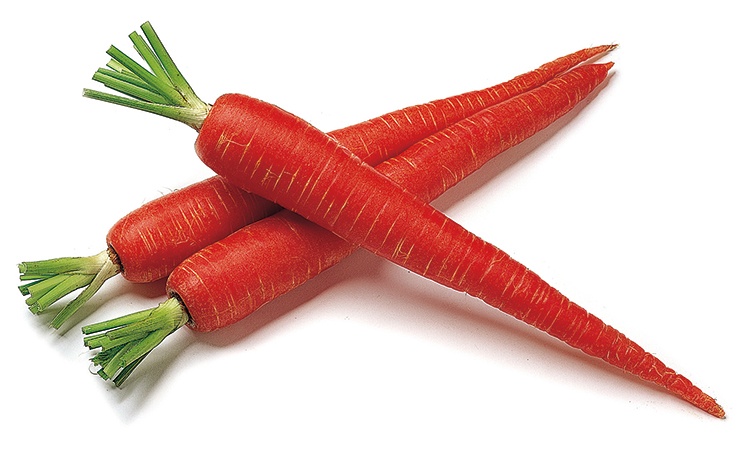 Seasonal season

January

December

Main production area

Sakaide City, Kanonji City
The golden red carrots with bright red are the best in Japan. It is said that it was an Oriental species that came from China during the Edo period. The red color is prized in New Year's dishes and Kyoto dishes, and it is also characterized by being sweeter and softer than the orange western carrots that are widely distributed. The main production areas are the sandy areas of Sakaide and Kanonji. At the end of the year when demand is high, farmers are forced to ship.
The red color is dark and the overall gloss is fresh.

It is an indispensable part of Kagawa's local dish, "Anmochi Zoni," and is generally sliced ​​in the image of the sunrise. There is also a "carrot rice" that cooks rice with peeled and grated food as a way of eating other than glasse, boiled and eggplant.