Kagawa prefecture products
Kintoki Ninjin Carrot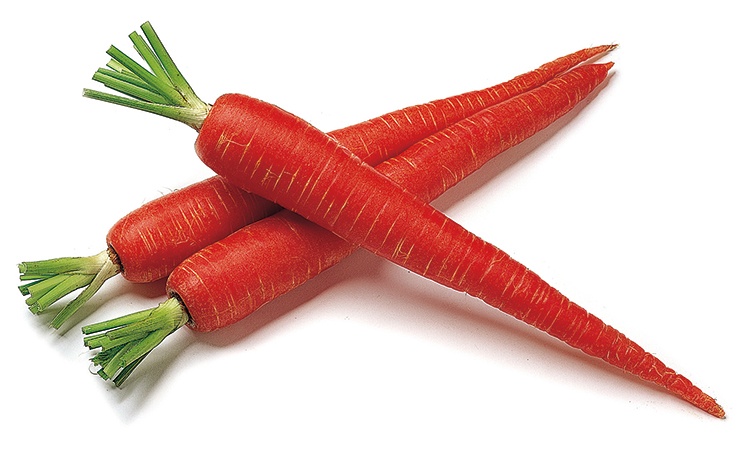 Kagawa is Japan's top producer of brilliant red Kintoki Ninjin Carrots. It is said that this Asian variety of carrot came to Japan from China during the Edo period (1603-1867). In special New Year's dishes and cuisine from Kyoto it is prized for its red color, and compared with orange Western varieties of carrot that are commonly available, Kintoki Ninjin Carrots have a sweet flavor and soft texture. They are mainly grown in the sandy regions of Sakaide City and Kan-onji City. Growers are especially busy during the New Year's holidays, when demand for Kintoki Ninjin Carrots is high.
Seasonal season

Time to go around Peak season (seasonal season)

1
2
3
4
5
6
7
8
9
10
11
12
Main production area

Sakaide City, Kanonji City
Fresh Kintoki Ninjin Carrots will have a deep red color, and overall glossy sheen.

Kintoki Ninjin Carrots are an indispensable ingredient in "Anmochi Zoni", a local dish from Kagawa consisting of miso soup, vegetables and rice cake with red bean paste. In Anmochi Zoni, carrots are usually cut in round slices that resemble the shape of the rising sun. Besides being served glazed, simmered or pickled, you can also cook peeled and grated Kintoki Ninjin Carrots together with rice.
A comedian who lives in Kagawa, "Tsuyoshi Kaji" reports on local products
The 41st Kinki Carrot