Kagawa prefecture products
broccoli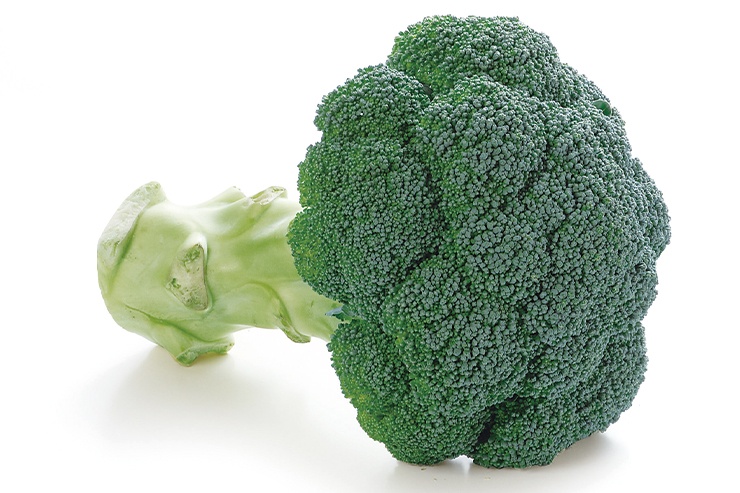 Like cauliflower, broccoli is a member of the cruciferous cabbage family. It contains twice as much vitamin C as lemon, and is rich in carotene and iron, making it a highly nutritious green vegetable. Freshness is essential, so they are packed on ice immediately after harvesting and are then shipped. In Kagawa Prefecture, this shipping usually occurs from November to May, and in FY 2017, the area of broccoli planted within Kagawa was the third largest in Japan, with production ranking fourth, and production volume increasing every year.
Seasonal season

Time to go around Peak season (seasonal season)

1
2
3
4
5
6
7
8
9
10
11
12
Main production area

Kagawa prefecture whole area
The bouquet-like top of the broccoli (also called florets) is a collection of small buds, and when choosing broccoli it is best to select those with buds that are dark green and tightly packed. The broccoli grown in Kagawa is known for its freshness and is often boiled and used in salads, stews, gratins and other Western-style dishes. It is also delicious when used in Japanese dishes such as sesame paste. Even the broccoli stems are tender and sweet, so don' t throw them away! The stem has a flavor similar to asparagus and one that is different to the buds at the top, so make sure to give it a taste.
A comedian who lives in Kagawa, "Tsuyoshi Kaji" reports on local products
18th Broccoli
Prefectural products company
RERATED PRODUCTS