Kagawa prefecture products
Olive beef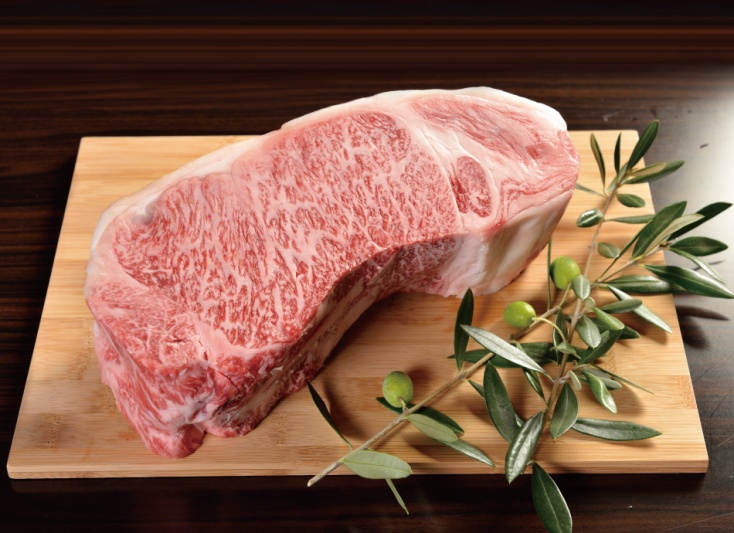 Olive beef, a new brand of Sanuki beef

Sanuki beef boasting one of the highest quality in Japan, with only Kagawa taste. "Olive beef" was born from such thoughts. Olives from Shodoshima, Kagawa Prefecture, which has a history of more than 100 years, and Sanuki beef, bred for a long time in the warm climate of Setouchi. Premium Kuroge Wagyu beef only in Kagawa Prefecture, where two histories and brands are fused. It is a Sanuki beef that has been raised after olives are harvested. The characteristics of olive cows are rich, refreshing, soft and healthy. Kagawa's taste is gentle on women and children.
Seasonal season

Time to go around Peak season (seasonal season)
Main production area

The whole prefecture
The secret of deliciousness

The secret of the taste of olive beef is oleic acid and antioxidants, which are abundant in olives. Oleic acid enhances umami, antioxidant ingredients make it healthy and thorough commitment to quality creates more softness. The characteristics of olive beef can be maximized by using it not only for regular meat dishes but also for roast beef and salads.

Until the birth of olive cows

Before the birth of the olive cow, there were many high walls, and the producers were struggling. One of the major challenges at the conceptual stage was how to give the fruit after olive oiling. At first, I tried to give the fruit after olive oil squeezing as it was, but I did not eat the cow and evaded everything with my tongue. After that, through trial and error, I thought that the olive astringency might be the cause. Taking a hint from dried persimmons and making a sun-dried one on a trial basis, we found that the olive sugar produced a caramel-like scent, which cattle liked to eat, and that they could be used as cattle feed. Discovery. In this way, even with a single feed, various difficulties and ingenuity overlapped, and a high-quality olive cow was born.

Sanuki beef

Fine and beautiful marbling. Luxurious taste with a good balance of red juice and fat. "Sanuki beef" is a convergence of "wisdom and skill" born in the blessed climate of Setouchi, based on a long history and tradition.

About Sanuki Beef

Sanuki beef is a Japanese-colored Japanese black breed bred in Kagawa prefecture, and the top four ranks out of the 15 ranks of meat quality are "Sanuki beef (gold label)" and those with 4 ranks Is "Sanuki beef (silver label)". Sanuki beef is usually produced only once per year from one cow. Care is taken to ensure that it is always in the best condition, and it has been raised for about 5 months (6-1㎏) over hand-salt.

Tastes raised by history

The history of cows in Kagawa dates back to 700 AD. It originates in the fact that "Ganshi Grazing" was performed on Shodoshima by the order of Emperor Bunmu. In Meiji 15, fattening of Wagyu beef began on Shodoshima, pioneering the country, and spread throughout the prefecture. At the beginning of the Taisho era, it was distributed mainly in Keihanshin, and from that time it was nicknamed "Sanuki beef". The traditions and skills cultivated since the early Meiji era have produced one of the most advanced techniques in the country, recording the best carcass selling price of 800 million yen in Japan at the third national wagyu profession association, and yield grade Japan at the fifth It has received high praise, such as receiving one award.

Taste the taste of the meat itself

Sanuki beef boasts excellent quality and taste as beef, so the best way to eat it is to eat dishes that can fully taste the meat itself. For example, a sirloin steak cooked with a simple seasoning with salt and pepper. It is a luxurious gem to enjoy the original taste of the material. In addition, shabu-shabu and sukiyaki will make you enjoy plenty of the charm of Sanuki beef, such as melting in the mouth, deep body and taste.
Related Links
Prefectural products company
RERATED PRODUCTS