Kagawa prefecture products
Olive Products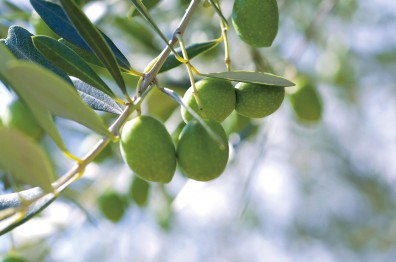 In Kagawa Prefecture, there are a variety of products that make use of the entire olive plant after it has been harvested for oil, including the fruit, juice, leaves and branches. The processing technology used to create these products is the best in the world.
We hope you'll enjoy these foods and products that feature the benefits of olives.
Seasonal season

Time to go around Peak season (seasonal season)

1
2
3
4
5
6
7
8
9
10
11
12
Main production area

Shodoshima
Olive Dressing

Olive dressing has a fresh, healthy and delicate taste. Highly versatile, it can be used not only in western-style cooking, but also for French and Japanese dishes. Great for salads, seafood, grilled fish and meat dishes, this multi-purpose dressing is truly wonderful.

Even more original olive products!
As the result of much research and effort, original dressings using olive oil as a base are being produced one after the other. Olive oil is healthy, refreshing and full of flavor. Being versatile, it pairs well with all kinds of foods. How about a French dressing flavored with honey and saffron, or a Japanese dressing that combines olive oil and Shodoshima soy sauce, which has history of 400 years? There is also a simple white sesame dressing infused with onion, or garlic oil made with nutrient-rich garlic grown in Kagawa, among other varieties. All of these original products bring out the full flavor of foods. Being made with healthy olive oil as a base, these dressings are good for you too. Olive dressings made with high quality olives from Kagawa are the perfect product for both health-conscious customers and flavor connoisseurs alike.

Olive Cosmetics and Soap

Olive oil is very gentle on skin and penetrates deeply to moisturize. For this reason, olive oil is perfect for body and hair care products. Use olive oil cosmetics and soap for moisturized skin and hair that shines.

Olives for Beauty

In order to prevent olive fruit from bruising, which leads to the oxidation of oil, olives grown in Kagawa are hand picked, one by one. These high quality olives are ripened, pressed, and the oil filtered drop by drop to produce olive cosmetics. In addition to cleansers, toners and creams for the face, olives are also used in moisturizing creams for the body, hands and lips as well. Olive oil is said to have many beauty benefits, and the secret lies in oleic acid, its main component. In fact, more than half of the fatty acids found in the human body are composed of oleic acid. As a result, olive oil is extremely gentle on the skin, and penetrates deeply to deliver moisture. Also, olive oil contains vitamin E, polyphenols and other nutrients that condition the skin and keep it looking healthy. Because olive cosmetics are gentle on the skin, they can be used all over the body, face and hair, in addition to areas prone to dryness. There are also many olive soaps available, which are made exclusively with natural olives, and contain absolutely no synthetic chemicals. These high-quality soaps are popular for many reasons.

Paste

Olive paste is produced by combining finely diced olives with aromatic vegetables like onions, and seasonings such as herbs, salt, pepper, garlic and chili. Olive oil is added to this mixture, then blended into a paste. It's great on sauteed meat or fish, or even mixed with mayonnaise or dressing for salad. Easily add Mediterranean flavor to your everyday dishes! The flavors and aromas created by this harmony of olives and spices is quickly gaining popularity among food lovers. This locally produced seasoning is delicious even when enjoyed simply with rice.

Olive Almond Paste

This paste is made with olive oil from Shodoshima, and Kagawa's very own "Rare Sugar Sweet". It's great not only with bread, but with all kinds of dishes, including dressings for boiled vegetables.

tea

This tea is produced with olive leaves grown on Shodoshima. It's available as a loose leaf tea, in tea bags, or as a bottled beverage as well. There are a variety of teas to suit different tastes and preferences, such as those made with organically grown olive leaves, or with hand-picked leaves that have been roasted. There are also blends incorporating other varieties of tea for a smooth flavor. Containing iron, calcium and polyphenols, olive leaves are highly nutritious. Olive tea is perfect for enjoying during a tour of the islands, or as a souvenir or gift. Also, olive tea can be substituted for water in all kinds of cooking, imparting a fresh taste and subtle aroma to your dishes.

Olive Berawecka

Berawecka is a type of sweet bread often made in homes in the Alsace region of France, near Germany. Containing nuts and dried fruits soaked in rum, this bread has a rich flavor and dense texture. Kagawa's Olive Berawecka is an aged bread sweetened with Wasanbon Sugar. Olives preserved in Wasanbon Sugar, dried fruits soaked in rum and nuts are blended into the dough, then baked to perfection. Not only sweet, but savory and slightly bitter, the sophisticated flavor of Olive Berawecka goes well with coffee or alcohol. It's also delicious as a topping for bread or crackers.

Olive Herb Biscotti

Baked in Italian homes, biscotti is a hard biscuit made with simple ingredients. While crunchy biscotti can be eaten as is, in Italy it is often dipped in coffee or wine before eating. Olive Herb Biscotti is baked with olives, rosemary, orange peel and olive oil. Olives grow comfortably in the climate of Shodoshima, which is also ideal for herb cultivation. You can taste the rich food culture of Shodoshima with every bite of Olive Herb Biscotti.

Olive Cider

Blended with olive juice, this cider is the real flavor of Shodoshima! Olive Cider, which you'll find in small bottles featuring a retro label, is not too sweet, with a flavor that everyone loves. Chill thoroughly before drinking, then take a sip and enjoy its fizzy taste bursting with the refreshing sweetness of green apples and the fruity aroma of olives. Olive Cider was first sold in 2008, during a festival celebrating one hundred years of olive cultivation on Shodoshima. Since then, it has become popular with fans both in Kagawa and all over Japan.
Prefectural products company
RERATED PRODUCTS