Kagawa prefecture products
Other olive products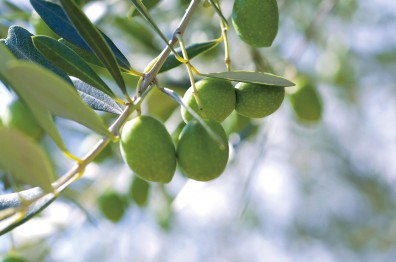 Seasonal season

none

Main production area

Shodoshima
In Kagawa Prefecture, a variety of products are made that make full use of olives, such as fruit, fruit juice, leaves and branches, after olive oil harvesting. The processing technology is the best in the world.
Please enjoy the food and processed products that make use of the effects of olives.
Olive dressing

Olive dressing with a healthy, refreshing, gentle taste. Not only Western style, but also a variety of French flavor and Japanese style. It is a valuable dressing that is suitable for salads, seafood, grilled fish, meat dishes, etc.

One after another original products.
Original products have been developed one after another after various researches and efforts in dressings based on olive oil. Olive oil, which is healthy, rich in flavor, and refreshing in flavor, is compatible with various ingredients and has many uses. Use French-style dressing with honey and saffron, Japanese-style soy sauce dressing that is a collaboration product with Shodoshima soy sauce with a history of 400 years, dressing with basic white sesame and onion flavor, garlic from stamina-rich garlic Many products have been created to make the most of the ingredients, such as garlic oil. Dressing is naturally healthy because it is based on olive oil that is good for your health. Olive dressing using high-quality Kagawa olives is a gem recommended for both health-conscious and those seeking a delicious taste.

Olive cosmetics and soap

Olive oil that is very gentle on human skin and penetrates deep into the skin. Such olive oil was perfect for body care and hair care products such as cosmetics and soap. With olive cosmetics and soap, moist and glossy.

Olives for beauty

Olives from Kagawa Prefecture are carefully hand-picked one by one in order to prevent the fruit from being damaged and the oil from oxidizing. Olive cosmetics are made by aging and squeezing the high-quality olive pulp that has been picked in this way and filtering it drop by drop. It is used in facial cosmetics such as cleansing, face washing, lotion, and massage cream, as well as products for face care, body care, and hand and lip balm for moisturizing the skin. The secret of olive oil, which is said to have a high beauty effect, is oleic acid, the main component. More than half of the fatty acids in the human body are oleic acid. As a result, olive oil is very gentle on human skin, penetrates deep into the skin and moisturizes it. It also contains vitamin E, polyphenols, etc., which help keep the skin healthy and condition the skin. The beauty of olive cosmetics is that it can be used on the whole body, such as the face and hair, as well as care for areas that dry easily, so that it does not put a burden on the skin. In addition, many soaps made with olive oil are made of only natural olives without adding any synthetic chemical components, and such soaps are popular as luxury goods from many fields.

paste

It is a processed product that combines finely cut olives and flavored vegetables such as onions, herbs, salt and pepper, garlic, pepper, and other seasonings, and adds olive oil to make a paste. Good for sautéed meat or fish or mixed with mayonnaise or dressing for salad. The usual dishes are easily transformed into Mediterranean flavors. The taste and aroma harmony of olives and spices is rapidly increasing among food lovers. It is a seasoning from Kagawa that is delicious even when eaten as it is on rice.

Olive almond paste

Paste using olive oil from Shodoshima and rare sugar sweets from Kagawa. As a seasoning that fits not only bread but also various dishes such as seasonings.

tea

Tea using olive leaves grown on Shodoshima. There are tea leaves, tea bags, and beverages in plastic bottles. There are a wide variety of specialties and tastes, such as those using pesticide-free olives, roasted hand-picked ones, and other teas made easy to drink. Olive leaves contain iron, calcium, and polyphenols and have a high nutritional value. They are recommended for island tours, souvenirs, and gifts. Also, if you use it instead of water in various dishes, the taste will be a refreshingly fragrant hidden seasoning.

Olive vera becker

Belabecker is the name of a bakery made at home in Alsace, Germany. It contains nuts and dried fruits added to the rum, making it a rich and solid eat. Kagawa's Olive Bella Becker is baked with dough aged from Sansanbon, olives, dried fruits and nuts also pickled in Wasanbon. Not only sweetness, but also bittersweet aroma, it is an adult flavor that goes well with coffee and alcohol. You can eat it on bread or crackers.

Olive herb biscotti

Biscotti is a simple hard biscuit that is baked in Italian homes. It is delicious to eat the ragged dough as it is, but in Italy it is common to soak it in coffee or wine and eat it. Olive herb biscotti is baked with olive oil, rosemary, orenpeel and olive oil. Shodoshima, where olives grow gently, has a climate suitable for herb cultivation. Olive herb biscotti is a sweet that lets you enjoy the rich food culture of Shodoshima at a glance.

Olive cider

This is Shodoshima! It is a cider containing olive juice. Comes in a small bottle with a little retro label. It is a taste that is loved by everyone with modest sweetness. Cool down when drinking. With a refreshing throat, the refreshing sweetness of green apples and the fruity aroma of olive fruits spread. In 2008, olives were made in Shodoshima and started selling at the "Olive Centennial Festival" in the 100th year. Since then, it has been a popular drink with fans both inside and outside the prefecture.

Prefectural products company
RERATED PRODUCTS