Kagawa prefecture products
Spider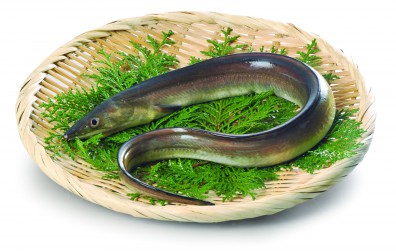 They are the same companion as eels and locusts and have a slender body shape. It grows by eating small fish and shrimp, and large fish can be over 2m. Fish that are indispensable for summer festivals in Kyoto and Osaka, and seaweed from Kagawa Prefecture were also shipped to the Kansai area. It is a fish that is difficult to cook for ordinary people, but its taste is delicious and treated as a high-class fish.
Seasonal season

Time to go around Peak season (seasonal season)

1
2
3
4
5
6
7
8
9
10
11
12
Main production area

Prefecture
There are many small bones in spiderfish, but one piece of skin is left behind, and it is cooked in the form of "bone cutting", which is cut into 1-2 mm widths. Or enjoy a variety of flavors.

In the Shido Island of Shodoshima, there is a product called "Hamoten", which uses seaweed, which is often caught off the coast of Shodoshima from August to November, and is fried with oil and fried in tempura.

A newly born local brand, "Shodoshima Shimamomo". Among the seaweeds from Kagawa Prefecture, only high-quality seaweeds that meet the strict standards such as being caught in the sea near Shodoshima and weighing "300g or more and less than 2kg" can be named. Live fish are shipped mainly to the Kansai area, as well as osteotomy products. There are two seasons: the rainy season, when you can enjoy a light taste, and the late autumn, when you can enjoy a rich taste.
Prefectural products company
(Processed product sales)

1-4 Ikisue, Tonosho-cho, Shozu-gun, Kagawa Prefecture

TEL.0879-64-6001 FAX.0879-64-6003
RERATED PRODUCTS