Kagawa prefecture products
Seaweed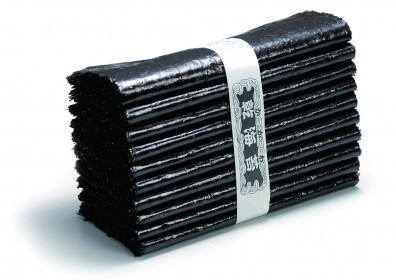 Seasonal season

January

December

Main production area
Nori, which contains plenty of minerals from the Seto Inland Sea, is nutritious enough to be called "sea vegetables." Among them, the first picked glue first picked from November to December in each production area has a soft texture and fragrant flavor. Most of the glue currently on the market is produced by aquaculture. Kagawa Prefecture is one of the important industries that support the prefecture's fishery, along with hamachi aquaculture.
In Kagawa Prefecture, products such as grilled seaweed and seasoned seaweed made from `` Hatsumi picked Kori nori paste '' that passed the standard are certified with the `` Hatsumi picked Kagawa nori certified mark '' and certified as a local specialty product. It is spreading as. At the time of the first loading, processed goods with this mark are lined up at supermarkets, etc., making it easy to taste at home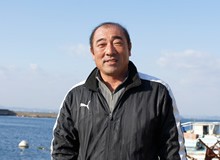 Hamanocho, Takamatsu
Hideo Chihama
| | |
| --- | --- |
| Organization name | Chihama Fisheries Co., Ltd. |
| Group location | 29-14 Hamanocho, Takamatsu |
| Recommended way of eating | Maki sushi, hand-rolled sushi, rice ball, tsukudani, laver clear soup |
| Prefecture retail store | Kiyo Mizanso Hanajukai, Liga Hotel Zest Takamatsu, Ritsurin Park, JR Catalog etc. |
In Kagawa Prefecture, which faces the Seto Inland Sea, laver culture is thriving and is a major industry that supports the prefecture's fisheries. Ubu nori, which is harvested around late December, is called `` First picked nori '' or `` Ichiban picked '' and has a reputation for having a dark luster when processed and giving it a soft, rich flavor. calling. According to the interview, "Jichihama Suisan" farmed the best seasoned seaweed cultivated in the rich Seto Inland Sea and processed it the day after the harvest, and shipped it as a plate seaweed. The glue that has been taken in the year has continued to sell out during the year. Despite the advancement of preservation technology, the flavor of a good glue gradually deteriorates over the years. "The higher the freshness, the better the fragrance and enjoy the original taste of glue. We started direct sales to let you know about that," says Chichihama, who is particular about it. We had a special "Seasoned Nori Ichibanori" that we got this year. The moment you get close to your mouth, you will be amazed by the fragrance that stimulates the taste, the crisp texture, and the smoothness of the mouth. "Nori's original taste" is exactly this. It is no surprise that restaurants in Kagawa Prefecture are highly valued by the restaurants they use. This first glue is usually harvested and processed in late December and will be released in early January. Be sure to try the proud "Nori" grown in the sea of ​​Sanuki.
Prefectural products company
(Sale of processed marine products)

2175-4 Tsuruha, Tsudacho, Sanuki City

TEL.0879-42-5105 FAX.0879-42-5571

(Processed seafood sales/Some noodle sales)

3-5, Torimachi, Takamatsu-shi

TEL.087-851-2310 FAX.087-822-8107
RERATED PRODUCTS