Kagawa prefecture products
Pen shell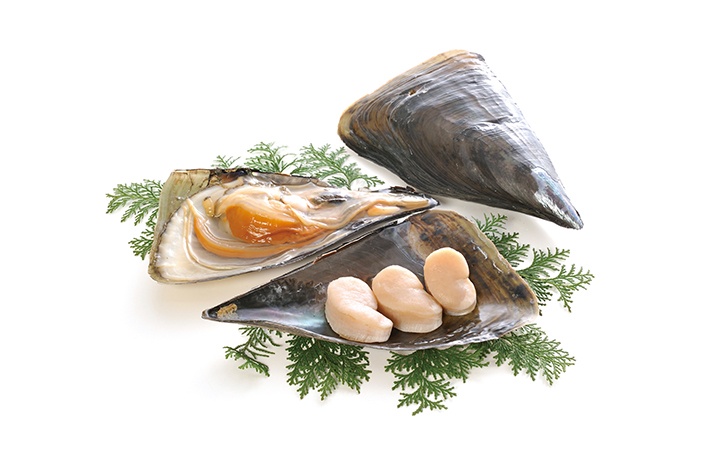 It is a large triangular bivalve, and is also called "Tachigai" because it stands with the pointed end of the shell piercing the sea floor. It grows to about 40cm over a long period of 6 to 7 years on the seabed at a depth of more than 30m from the tidal flat. The scallop of the scallop is also called "the king of the scallop" because of its high quality and large size, and is treated as a higher quality than the similar scallop. From winter to early spring when this scallop grows, it is the season of Tairagi. Kagawa Prefecture is one of the leading fishing grounds in Japan, where you can enjoy fresh and seasonal flavors.
Seasonal season

Time to go around Peak season (seasonal season)

1
2
3
4
5
6
7
8
9
10
11
12
Main production area

Bisan Seto
First of all, the dishes are usually sliced ​​sashimi. The softer the fiber, the more you chew it, the more plump sweetness spreads through your mouth. In addition, fries, tempura, salt and butter grill, etc., increase the flavor when heated, allowing you to enjoy umami and aroma together. The string can be dried, boiled in tsukudani, and tempura.
Recipe using this prefecture product
RERATED PRODUCTS