Kagawa prefecture products
Crucian carp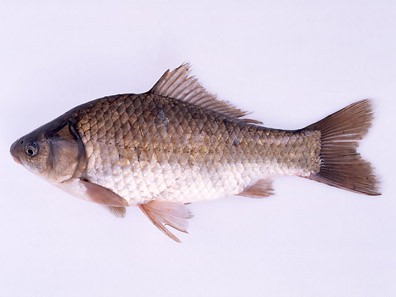 There are various types of freshwater fish, "Funa", such as kinbuna, gimbuna and gengo robina. Kagawa is known for its many reservoirs, but it is a fish that lives in these ponds. Therefore, Kagawa Prefecture has the highest production volume in the whole country. It is one of the familiar fish. When the reservoir was drained from autumn to winter and dried for a fixed period of time, it was often caught by farmers. In particular, the crucian carp in winter is called "Kanfuna", which has no smell, is tight, and exquisite. It is also shipped outside the prefecture as a material for funa sushi, and is lined up at the dining table as a local dish in the prefecture.
Seasonal season

Time to go around Peak season (seasonal season)
Main production area

The whole prefecture
"Teppei" is one of the most popular crucian dishes. This is a dish made of sliced ​​crucian carp into 3 pieces, mixed with radish and carrot cut into strips, and mixed with vinegar miso. Although there are subtle differences depending on the region, the use of "white miso" in miso is also a unique taste of Kagawa.