Kagawa prefecture products
Japanese Flying Squid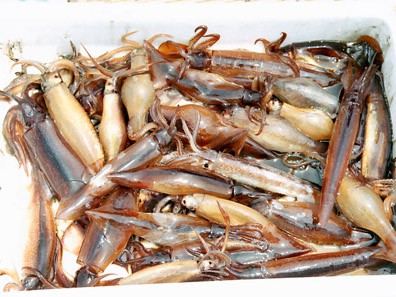 "Squid squid" can be said to be a representative species of squid. Born in the waters near Kyushu, going north around Hokkaido, and returning to spawning again in the waters near Kyushu, the catch in the Seto Inland Sea is low. You will be able to catch fish mainly from May to June.
Seasonal season

Time to go around Peak season (seasonal season)
Main production area

Various places in the prefecture
It often appears as "squid rice" in fishermen's home cooking, but fresh sashimi is also exquisite. The chewy texture and moderate sweetness can be felt with each bite, even if it is thin.