Kagawa prefecture products
Kouika (Hariika)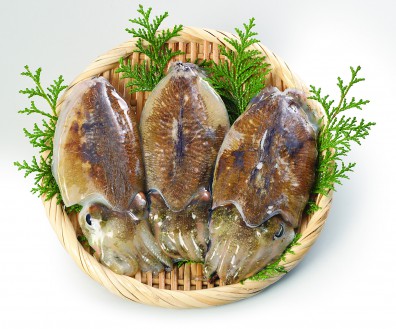 It has a boat-like instep, with Ken in front of the instep. The squid's torso is visible on the head, but when you touch it, the needle appears to be out, so it is called "Harika". The body is ocher and has a stripe pattern. It is a type that is often caught in squid caught in the prefecture. Cuttlefish eggs are large, about 1 cm in diameter, and are laid one by one. During the spawning season, they can be laid not only on seaweed but also on fixed nets.
Seasonal season

Time to go around Peak season (seasonal season)
Main production area

Prefecture
The body is thick. In sashimi, the more you chew, the more sweet and soggy texture you can taste. You can enjoy a plump body with various dishes, such as boiled, tempura, dressed with tree buds.