Kagawa prefecture products
Mirukui / Namigai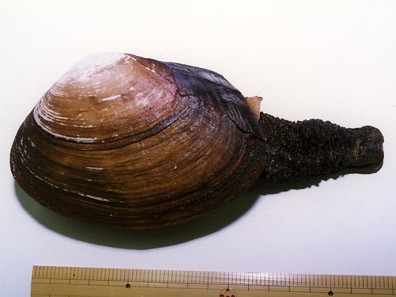 Seasonal season

January

February

march

April

Main production area

Bisan Seto
"Milk oyster" is a bivalve with a characteristic black and thick water tube protruding from the brown shell. This black-skinned water tube is known as a delicious high-quality ingredient. In Kagawa Prefecture, fishing was licensed in 51, and at first, about 500 tons were caught annually.
"Namigai" is also called "White Milgai" because its shell and water tube are both whitish. Similar to Milky, but features a thicker and longer water tube than Milky.

Both are caught by submersibles from December to April. It is often caught around Marugame, Honjima and Yoshima. It also appears in butter grilled and sushi seeds, but it is recommended to eat it as sashimi. You can feel a bit chewy and chewy.