Kagawa prefecture products
Olive Yellowtail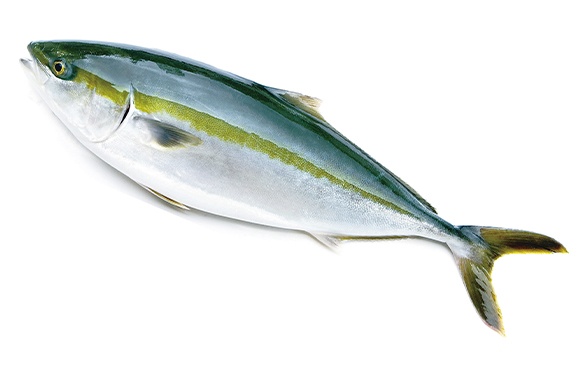 Seasonal season

October

November

December

Main production area

Aji / Mure / Hikita / Naoshima / Kamosho
"Olive Hamachi" is a collaboration between prefectural fish and hamachi and prefectural trees and olives.
I grew up in a fluffy body with a mixture of olive leaves.
Olive hamachi is a special hamachi that has a refreshing and healthy taste.
About Olive Hamachi

Hamachi aquaculture that spread throughout the country from Kagawa Prefecture. In 20, the 100th anniversary of the birth of Kazaburo Noami, the world's first successful commercialization of hamachi aquaculture, and the 80th anniversary of hamachi aquaculture. In that year, a commemorative project was held by prefectures and related organizations, a product improvement study group was established for the purpose of creating brand hamachi, etc., and research on olive hamachi was promoted. Olive Hamachi is a brand hamachi that has been created through repeated research and testing. Cultivated yellowtail fed for a certain period with olive leaf powder added from Kagawa Prefecture is called olive yellowtail.

Fresh and healthy
Hamachi happy for women

Olive leaves are rich in oleuropein, a kind of polyphenol with strong antioxidant activity. It was found that raising hamachi on a diet supplemented with olive leaf powder improves meat quality, which is resistant to oxidation and discoloration. The olive hamachi shipped in this way is a healthy hamachi with a refreshing taste, moderate chewyness and flavor.

Demonstration of stress reduction, relaxation effect, etc.

It was revealed that taking 300g of olives by sashimi once a week has the effect of improving daily life fatigue, reducing stress and relaxing.

Kagawa Brand Hamachi Three Brothers

The eldest son `` Hiketa yellowtail, '' which grew up in a large fish cage, the second son `` Naoshima hamachi, '' who grew up well in the sea with fast flowing tides, and a collaboration of prefectural fish and hamachi with prefectural trees and olives. The third son "Olive Hamachi". Kagawa, the birthplace of hamachi cultivation, is a Kagawa brand with a long history and uniqueness. That is the "Three Hamachi Brothers".

Kagawa's hamachi is a treasure trove of nutrients

Essential amino acids contained in abundant proteins in a well-balanced manner. Eicosapentaenoic acid, which works to reduce bad cholesterol and fats that block blood flow. Calcium is often lacking in Japanese. In addition, it contains plenty of taurine, various vitamins, DHA, etc. It is a treasure trove of nutrients. These well-balanced nutrients are the appeal of Kagawa Prefecture's yellowtail (buri), which was raised with stress and good health.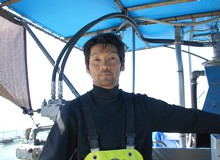 Shimano Fish Farm Co., Ltd. Bunta Shimano
| | |
| --- | --- |
| Organization name | Kagawa Prefecture Aquaculture Fisheries Cooperative Association |
| Group location | 8-25 Kitahama-cho, Takamatsu-shi |
| Recommended way of eating | Sashimi, grilled salt, teriyaki, etc. |
| Prefecture retail store | Kanto, Kansai, prefecture retail stores, etc. |
Olive hamachi is a cultured hamachi fed with olive leaf powder * containing a kind of polyphenol with strong antioxidant activity for more than 15 days. If you eat with sashimi, you can understand the taste well. The savory fat spreads in your mouth, and it really impresses you. Shipments usually begin on September 9th, and will be lined up at stores until early January of the following year. Among them, olive hamachi from autumn to winter has the highest fat content and is a "miracle taste". The beginning of the story about hamachi and olives began in 15 (Heisei 1), celebrating the 2008th anniversary of olive planting and the 20th anniversary of hamachi cultivation. That was the trigger. A cultivation test of 100 olives began in 80 (3000) on how olive leaves rich in a kind of polyphenols affect hamachi.
We compared the data with and without olive leaf powder. From the test stage, the differences in the flavor, the unique smell of the fish, the change in the blood crossing, etc. were clearly apparent, and the officials were convinced that this hamachi culture was successful. Sales began in earnest in the following year, and as a result of aggressive publicity activities such as tastings, the reputation of consumers spread, and the explosion hit in 2010. When the shipment began, the purchase reservation was buried. People who have eaten once are impressed by the taste and their hands grow, so the consumption of olive hamachi is increasing year by year. To respond to this, Shimano's farm has been increasing its production every year, and we plan to ship more than 22 this year (23). Olive hamachi are mostly consumed in Kagawa Prefecture, and some of them seem to be very popular in the shipping Kanto and Kansai regions. In addition, people in the Tohoku and Hokuriku regions often eat hamachi, and Shimano is planning to ship more eastward than Kanto in the future. The goal is to eventually reach 3, and we want many people to eat this miracle hamachi. * Olive leaves are rich in oleuropein, a kind of polyphenol with strong antioxidant activity. 30-40% of leaf dry weight is "oleuropein".