Outing in autumn is still Kagawa
Just like the phrase "fall of holidays," the perfect season has come for both traveling and playing. These days, when transportation costs are also reduced, Kagawa Prefecture has begun an autumn program called "Tekute Kusanuki" to allow visitors to experience the unknown charm of Kagawa. Will be released specially. This time, of course, I will visit Shodoshima, which is on the menu. Shodoshima has long been known as a sightseeing island, but its charm is still unknown.
Shodoshima Town in Shodoshima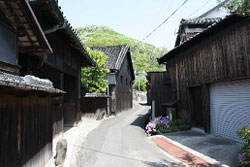 Formerly known as the island of the movie `` Eighty-four Eyes '' by Sakae Tsuboi, originally from the island, it has recently become the location for `` My and My Yellow Bike, '' which was released nationwide on August 8. Shodoshima. Currently, there are two towns on this island, Tonosho and Shodoshima, but this time we will visit Shodoshima.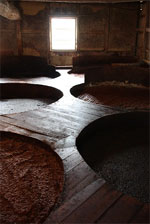 Ferries (about 1 hour) and high-speed boats (45 minutes) from Sunport Takamatsu in Kagawa Prefecture to Ikeda Port and Kusaba Port. This town was born in 18 when Utsumi and Ikeda merged. There are "XNUMX Eyes Movie Village", "Shodoshima Olive Park", and "Kankakei" which is one of the three major valley beauty in Japan. Is a town that gives you Here, the food industry, such as soy sauce, soy sauce, tsukudani, and somen, has been active, and olives-based products have attracted attention in recent years. In other words, local industries, shops, and products that should be introduced are rushed. It is impossible to introduce all of them. So, with the theme of a new cut, we will conduct an assault coverage in Shodoshima Town! Although there may be some omissions in the biased location, we will deliver product information collected from a unique perspective along with sightseeing spots. It is new information of Shodoshima-cho this autumn.
(To Ikeda Port) International Ferry Phone 0879-75-0405 / (To Kusaba Port) Utsumi Ferry Phone 0879-82-1080
* To Shodoshima-cho, there is also a route from Himeji to Fukuda Port. (From Hanshin to Sakate Port depending on the season)
National soy sauce summit held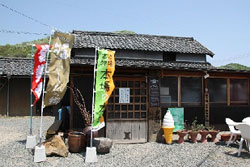 The topic of this fall in Shodoshima-cho is "The 3rd National Soy Sauce Summit in Shodoshima Shodoshima". By the way, Shodoshima-cho has an area called "Hishio no Sato". Here, the making of soy sauce began about 400 years ago, taking advantage of salt making from ancient times. Especially during the Meiji and Showa periods, brewing was active and 400 breweries lined up at one time. Even now, there are buildings of registered cultural properties such as soy sauce breweries and merchant houses that can be used to make the past. Therefore, we call this style of painting a soy-no-sato and protect and convey the soy sauce culture of the tangible and intangible island. The Soy Sauce Summit will be held on October 2009 and 10, 24, on the stage of "Sho no Sato" and "Shodoshima Olive Park", where various events such as cooking classes and lectures will be held.
Shodoshima Town Office Commerce and Tourism Division Telephone 0879-82-7007
Town of Densho chrysanthemum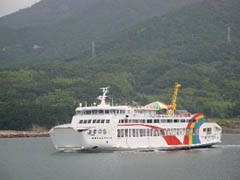 About 1 hour from Sunport Takamatsu on an international ferry designed with giraffes and pandas. Arriving at Ikeda Port, there is "Shodoshima Fureai Direct Market" in the immediate vicinity.
Chrysanthemum is one of the most popular products. It is in stores almost all year round. This area is famous for the cultivation of Densho chrysanthemums, and it began in 25. Densho chrysanthemum is a chrysanthemum that is cultivated at night with electricity to delay the flowering time. Using the nature of chrysanthemums that blossom as the days get shorter, the time of the flowers was delayed by illuminating them at night.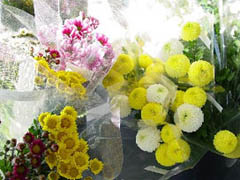 When you visit Shodoshima from September to mid-November, you can see the scenery of the greenhouse lit up at midnight. Due to advances in cultivation techniques, it is said that most of the lights are turned on at midnight.
Among the cultivated chrysanthemums, the particularly excellent chrysanthemum is shipped under the brand name "Select Mum" and certified as a special brand "K. Brand" in Kagawa Prefecture. In addition, round and cute "ping-pong chrysanthemums" that are easy to use for flower arrangements are also grown. Fresh-cooked flowers are lined up at the store directly after birth, so it is popular if the flowers have a good hold. Here you will find, of course, fresh vegetables and fruits from the island.
Shodoshima contact direct market Telephone 0879-61-3220
Plums and olives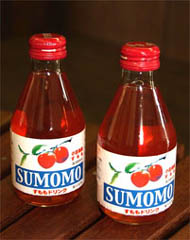 Sumomo is a famous agricultural product from Shodoshima, along with Denshoku. From June to the beginning of July, plums are lined up at stores that sell directly. Plum cultivation in Shodoshima began in the early Showa era, and is now known as the "Red Star" brand name. And even in the fall, you can enjoy plum jam, juice, ice cream and wine.
"Toyo Olive Co., Ltd." makes the "sumo jam" and "sumo drink". If you take the national road from Ikeda Port and head towards Kusakabe Port, you will find a building surrounded by olive trees at the intersection of the national road and the road heading to Hometown Village. This is a new shop by Toyo Olive renovated from a 60 year old wooden warehouse opened last year. It is said that it sells about 50 items in a space that is healed nostalgic.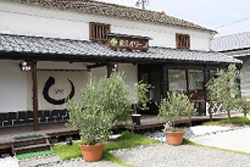 Olives were introduced to Shodoshima in 41 (Meiji 1908).
With its 100th anniversary celebrated last year, it is gaining more and more attention as a special product of the island, and new products using olives are being created one after another. As the name suggests, Toyo Olive is a company famous for olive products. He started planting olive trees in Toshima in 30, and has been working on olive oil pressing and salted products since 38. After that, we started making cosmetics using olive oil and launched a new brand "ToLea" in 2007. Here, you can also visit the factory by reservation. Olive oil is seasoned from early November to late December (closed on Sundays and public holidays, and on the second and fourth Saturdays).
Toyo Olive Co., Ltd.Telephone 0879-75-0260 Toll-free 0120-750-271
Somen with hometown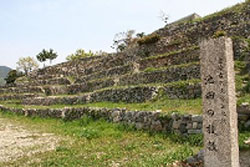 If you follow the road in front of Toyo Olive's shop (prefectural road 250), you will arrive at the roadside station "Furusatomura" in a few minutes. Along the way, there is Ikeda No Yashiki (nationally designated important tangible folk cultural property), which will be a seat for the autumn festival. By the way, this autumn festival of Kameyama Hachiman Shrine is on October 2th, and you can see the unusual "jumping" that brings the taikodai from the sea. Hometown Village is both a roadside station and a seaside station. The accommodation facilities and experience facilities are also substantial, and you can experience Shodoshima in various ways. If you introduce the experience menu, you can do pottery, handmade udon, olive craft, fishing, yacht, sea kayak, and strawberry picking from mid-December. Here, there is the "Tebebe Somen Museum", where you can learn how to make Shodoshima noodles, etc., and you can also enjoy the "chopping experience" using long chopsticks. In addition, you can also taste delicious freshly made noodles on the spot.
Oldness and Muratenobu noodles building telephone 0879-75-0044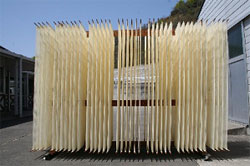 Shodoshima is one of Japan's three major noodle production areas, along with Tatsuno City in Hyogo Prefecture and Sakurai City in Nara Prefecture. It is said that about 400 years ago, at the beginning of the Edo period, residents of the island who went to visit Ise came back with the recipe.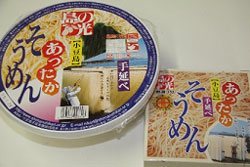 Many delicious noodles boasting long-standing skills are also sold at Hometown Village, but this fall's recommendation is "Takataka Somen" from Shodoshima Tenobu Noodles Cooperative. There is a box and a cup, and you can make delicious noodles in 3 minutes with boiling water. Perfect for fall evening snacks. This simplicity and taste make you addicted.
Shops in the hometown village, including this "Ataka Somen", are lined with island specialties such as 100% extra virgin oil from Shodoshima and plum ice cream.
Shodoshima oldness and village public corporation telephone 0879-75-2266
Olive harvest festival
If you return to the national road again, there is a roadside station "Shodoshima Olive Park" on the left hill of the road. Olives are a symbol of Shodoshima. The park has a variety of olive-themed facilities, including the Olive Memorial and Herb Craft Halls, the Greek windmill and the Hellenic Spot of Love, the Olive Tree. Of course, there are olive products on sale and you can have a variety of olive experiences. In particular, during the "Olive Harvest Festival" from October 10 (Thu) to November 1 (Mon), fun menus such as olive craft experience, olive harvest experience, my oil making, and soap making are waiting for you.
Shodoshima Olive Park Phone 0879-82-2200
Meet the logs in the olive garden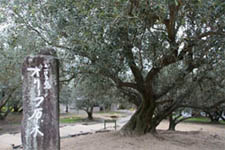 The Olive Garden is located just before the Olive Park from Ikeda Port. This is the first private olive orchard in Japan, with its stylish restaurants and shops. From 8, it has been open to the public as a tourist farm. In the park where you can stroll freely, you can also see the olive-grown logs of Shodoshima. Today, the "olive orchard" is an integrated process from growing seedlings to manufacturing and selling olive products. Popular olive products made from shodoshima olives are waiting for you.
Olive garden telephone 0879-82-4260
Olive happiness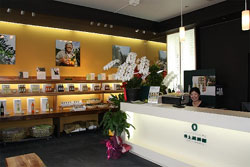 A shop of Seikoen Inoue, famous for olive products, opened this summer along Route 436 between Ikeda Port and Olive Park. In addition, on the hill that rises along the sign, there is a cafe, Chuzaemon, that opened in full swing this spring, where you can taste original pasta and stone-roasted paella. Inoue Seikoen has been in business for 60 years. It began in 15 with a single tangerine tree cut out from an acorn forest and planted. Immediately after the end of the war, we planted olive seedlings and harvested them for the first time in the 1s. From there, research on processed products began, and we also worked on pickled olives and olive oil for makeup. The second generation heard that olives are good for their skin and applied it to their skin every day to confirm their goodness. However, in Japan at that time, it was not possible to apply olive oil to the face. I went to a movie company to have an actress with a strong interest in beautiful skin use it, but paid for it. He said that he had cryed and dumped high-quality oil in drums. Now, the oil on the island is sought after. The struggle at that time was a distant story, but overcoming these struggles has made Shodoshima's olive products widely known. The pure and refreshing taste of hand-picked olive oil is especially impressive. You can feel that the golden drops bring happiness. Dressings created in collaboration with island soy sauce making techniques are also popular. Tangerine harvesting begins in October and an olive harvest festival is planned for the season. Autumn garden which becomes busy. You can meet the freshest autumn fruits.
Inoue Seikoen Telephone 0879-75-0057 Toll-free: 0120-75-0223
A taste recognized by a three-star chef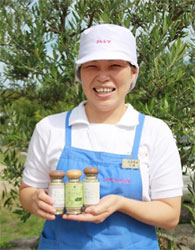 After passing Kusakabe Port, take National Route 436 to Prefectural Road 29 toward Kankakei, and you will find "Marushima Soy Sauce" on the left side of the road.It was the shop at Ikeda Port that knew the name of this brewing company.Next to the product was a clipping of the Asahi Shimbun last fall.According to the article, "Marushima Soy Sauce" "domestic organic soy sauce" was exhibited at a food trade fair held in Paris, and was highly evaluated and delivered by the three-star restaurant "Alpageu" in Paris. It was an article.As the name suggests, this "domestic organic soy sauce" is made from organically grown domestic soybeans and wheat, and although the price of organically grown ingredients is three to four times higher, we are particular about organic and in the brewery. It is said that it has been carefully aged for about 3 years.Here, we are particular about the traditional "old-fashioned natural brewing method" and spend time and effort making soy sauce.The product has won the Superior Taste Award at the International Taste & Quality Institute (iTQi), one of the world's leading independent agencies for judging, commending and promoting taste-excellent foods and beverages around the world. ..
The "Olive Herb Salt" will be launched this fall (September 9) by Marushima Soy Sauce with a particular commitment. A blend of olive powder, rock salt, herbs, pepper, onion, and garlic. There are three types, Laurel, Thyme, and Marjoram, which are also highly evaluated by the three-star chef. On the day of the interview, it was just before the release and the business was about to start, but it will be sold at souvenir shops in the island, mass retailers in the prefecture, mass retailers and department stores nationwide.
Marushima Shoyu Co., Ltd.Phone 0879-82-2101
Governor Award-winning cider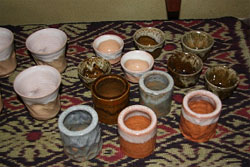 On National Route 436, turn left at the intersection of the Utsumi Government Building of the town hall, turn left, and then turn right at the right angle. One area that entered the alley from that intersection is Tanimoto Shokai. Here, you can experience "Kanke-yaki". It is said that the kiln was opened as a souvenir of Kankakei Valley, which was a famous scenic spot around 8, and its roots were taught by the inventor of Edo, the leader of Gennai ware in Hiraga Gennai. It is also called. In the old days, there was a kiln at the stone gate, one of the eight views of the back of Kankakei Valley, but it seems that the kiln was moved to the Yasuda district at the foot of it.
Mr. Tanimoto was able to purchase and deliver various souvenirs together because he delivered this "Kamikake" work to a souvenir shop on the island. Recently, they have developed and sold flavors unique to Shodoshima, such as olive drops, soy sauce pudding, olive potato chips, and soy sauce cider. One of the things born was "olive cider". This is a soft drink made with olive juice and less sweet. It is an eco-friendly drink that uses the juice after collecting the oil, and features a refreshing aftertaste like olive. This cider won the Governor's Award at the "Kagawa Prefectural Products Contest" sponsored by the Kagawa Prefectural Products Promotion Council in 2008.
Tanimoto Shokai Telephone 0879-82-0806
Prize product of prefecture product contest award
By the way, the judge's special prize of the 2008 contest was "Fish crackers made by grandfathers for grandchildren" of Ichinokura, Shodoshima Town Co., Ltd. (phone 0879-82-0015). This is a fish cracker that the grandfather (the president) worked hard for his grandchild who was unable to eat sweets using eggs and flour due to food allergies.
In the 2007 contest, "Olive Village Shodoshima Olive Tea" produced by Yamasan Soy Sauce Co., Ltd. (telephone 0879-82-1014) received the Excellence Award. This is an olive tea made with 100% hand-picked olive leaves from Shodoshima.
At the same competition in 2006, "Sora Bean Soy Sauce" sold at Takahashi Shoten Co., Ltd. (Telephone 0879-82-1101) won the Excellence Award. Soy sauce made only from broad beans and salt is recommended for those who are allergic to wheat and soybeans.
Genuine real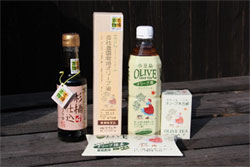 Next was Yamahisa Co., Ltd., who won the special judge's award for olive tea plastic bottles at the first (1) Kagawa Prefectural Products Competition. In the third (2003) competition, the company's "ripened, hand-picked olive oil" won the Grand Prize.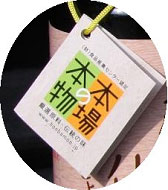 This is an olive oil that is carefully hand-picked and squeezed out of pesticide-free olives grown on its own farm in Shodoshima. Olive oil is confidently squeezed carefully. This olive oil and the company's "Sugi-yoko-byo soy sauce" and "bean soy sauce" have a "genuine authentic" mark. This is the "authentic authentic" mark, which has been determined by the local standards centered on manufacturers and adheres to the discerning standards set by the Examination Committee established by the Food Industry Center. In addition, a third party confirms that the standards have been properly followed. It is a symbol that connects manufacturers who continue to create traditional flavors with commitment to consumers. In Shodoshima-cho, there are many homemade and proud products with this "authentic authentic" mark. Orange and green genuine genuine flags such as the flag flutter over the storefront, and the product is marked with that mark.
Yamahisa Corporation 0879-82-0442
Children's soy sauce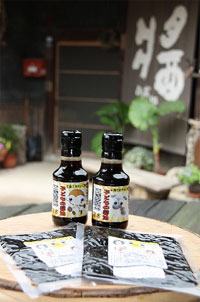 Next, I visited a Yamaroku soy sauce at the alley along the Yasuda River. This is an old brewery that is said to be 150 years old, although there is no accurate record, and it sold Moromi before squeezing soy sauce, but it seems that it started as a soy sauce shop in 24. Here, you can see the soy sauce making, which is brewed in large cedar barrels on the clay storehouse of the mud wall. From this historical storehouse, "Kiku soy" and "Tsuru soy", which have received high acclaim from the culinary world and experts, have been born. At the teahouses here, new flavors such as soy sauce pudding and soy sauce waffle are also being created one after another. "Kids' Soy Sauce" is now on sale. It is Yamaroku who cannot keep an eye on more and more.
Yamaroku Shoyu Co., Ltd.Phone 0879-82-0666
Fufufu & Bibi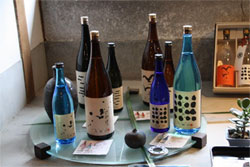 Next, we visited "Morikuni Sake Brewery" in the town of soy. The only sake brewery on Shodoshima started in 2005, but its roots were Ikeda Sake Brewery, which was founded in 1872 in Kuribayashi, Takamatsu City. I gave up sake brewing in the city and started again in Shodoshima. There is also a café and a mini gallery of sake beside it, and you can enjoy lunch. Of course, there are also many delicious sakes, such as freshly squeezed Ginjo "Sakina", "Fufufuwa", "Fufufu", "Utoto" and "Bibibi". lining up.
Morikuni Sake Brewery Co., Ltd.Phone 0879-61-2077
Plenty of polyphenols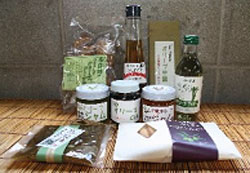 If you take the seaside road (prefectural road Route 249) from Sonosato to "XNUMX-Yomi Hitomi Movie Village", you will find "Marunaka Foods". I was told that we are processing olive juice from "Olive Cider", so we bothered. The shop overlooks Utsumi Bay and the pleasant sea breeze is blowing. When producing olive oil, the fruit that remains after squeezing the oil still has plenty of fresh juice. This fruit juice and skin contain plenty of polyphenols, and they also work to prevent oxidation and melanin pigments, which proved to be good for health and beauty. Was. So I wondered if this would work. One is that polyphenols are very bitter, so it was difficult to make them into food, but in order to manage it, the staff of the Fermented Food Research Institute conducted repeated research and thought about wrapping with sugar. We consulted with the Hayashibara Institute of Biochemistry in Okayama, and found that a polysaccharide, an oligosaccharide, could overwhelm the bitterness. Using the polysaccharides, olive juice with plenty of polyphenols was used to make various foods, including cider. "Marunaka Foods" is a delicious handmade Tsukudani restaurant, and products using the olive juice are also available at stores.
Marunaka Foods Phone 0879-82-0192
Twenty-four eyes movie village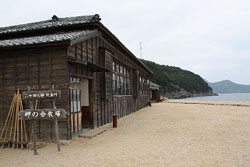 The last place I visited was the "1950 Eyes Movie Village". This is a small village that left an open set for the location of the movie "The Twenty-Four Eyes" (Director: Yoshitaka Asama, starring Yuko Tanaka). Houses, some of which are souvenirs and rest places. There are also the Tsuboya Sakae Literature Museum and the movie theater Shochikuza, where the XNUMX eyes are always shown. Also, at the new facility "Kinema no Iori", you will be able to enjoy a video meal and photos of the golden age of XNUMX's Japanese cinema, and enjoy a nostalgic lunch set with anodized tableware.
Twenty-four eyes movie village telephone 0879-82-2455
Here, too, there are many souvenirs special to Shodoshima. Shodoshima has long been known for its use of high-quality granite, and the stone of the island was transported when the Osaka Castle was built. Nishiyama is a stone shop with stone products. A shop of Nishiyama Stone Co., Ltd., headquartered in Fukuda, Shodoshima-cho.
Nishiyama Stone Co., Ltd.Telephone 0879-84-2204
It is "Chiri-Rin-ya" that has gained popularity because the products of Shodoshima are sold in original packages of the movie village. Tsukudani and somen in bamboo baskets lined up, and there were rare "raw somen" and colorful olive somen and plum somen.
Chilling shop telephone 0879-82-2455
"Nakatake Shoten" manufactures this fine noodles. It is near Yamaroku soy sauce, and it is located at the end of the alley from National Route 436 and up to the Yamate. There is a shop called "Nakabu-an" on the premises, where you can not only sell products, but also eat, you can also tour the factory and make some noodles.
Nakabu Shoten Telephone 0879-82-3669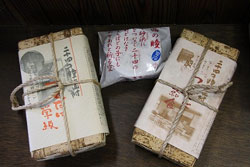 At the XNUMXth Hitomi Movie Village, of course, soy sauce and Tsukudani are also sold a lot. There is also "Kyoho-tei", which has a main store in Sono-no-Sato. Here, the soy sauce of Shodoshima is used in a direct fired pot inside the store, and Tsukudani is made in a traditional way. This Tsukudani is an original product only here. It is extremely popular with its soft taste and texture.
Keihotei Phone 0879-82-6336
In front of the XNUMXth Eyes Movie Village, it is the landing point for the ferry to Olive Park. At a souvenir shop there, in the fall, you can find delicious sardines and swordfish dried overnight. Shodoshima is a delicious Seto fish. Why don't you look for something delicious this fall?