LOVE Sanuki's report
The second olive hamachi
One of the major projects of Yoshimoto, "A project to live in your town", to make Japan feel good from the area. Entertainer "Kaji Tsuyoshi" who lives in Kagawa reports on local products.
reporter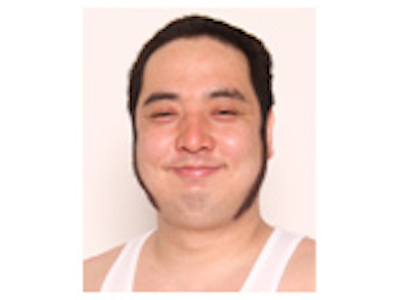 Dosa Ken
Tokyo NSC 13th class
Art style: soft
Birthplace: Saitama
XNUM X Year X NUM X Month X NUM X Day Born
76cm, 101kg
Hobbies: eating, listening to music, watching sports
twitter:@ dosaken101
Check your activities!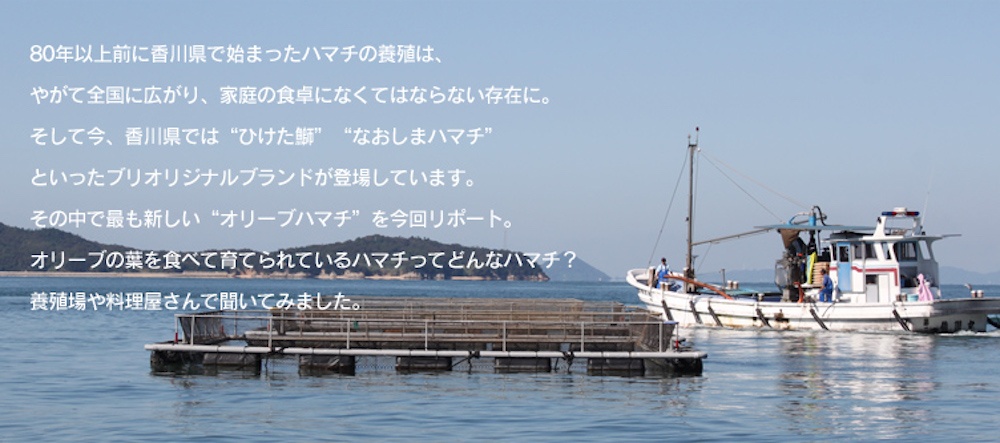 Hamachi farming, which began in Kagawa Prefecture more than 80 years ago, eventually spread throughout the country,
To be indispensable at home dining table. And now, in Kagawa prefecture, "Hiketa yellowtail" "Naoshima hamachi"
Buri original brand has appeared.
The latest "Olive Hamachi" is reported this time.
What kind of hamachi is grown by eating olive leaves?
I asked at a farm and a restaurant.
History and surrounding environment of Olive Hamachi

First we headed to Takamatsu Aji Fishery Cooperative, where the olive hamachi was born. We interviewed Mr. Shimano, a master of olive hamachi, who was actually involved in test farming.
Shimano (hereinafter referred to as Shima) "We decided to make an original brand that is unique to Kagawa Prefecture, so we used olive leaves as feed for hamachi, because we knew that olive leaves contain ingredients that are good for the body. Then the taste became better and it became hard to lose color. The market officials were highly evaluated and we decided to launch it in earnest. "

Cultivation scene of olive hamachi

The farm off the coast of Aji is located on the island where the waves are calm, and is very scenic. During the interview, there are hordes of sayori and mullet around the cage.
Shima: There are a lot of sea bream in this area. Unless the hamachi grows healthy, the taste will not be good, so it must be a good environment for fish. The amount of the bait also changes according to the water temperature, and only a little at a time I don't have it. "
These fishermen's commitment and the development of aquaculture techniques also support the taste of olive hamachi.

Olives mixed with food

The bait of olive hamachi is based on small fish such as horse mackerel. It is mixed with nutrients such as olive leaves on board and given immediately.
Shima: "Small fish are so fresh that humans can eat them. I use pesticide-free olives as well. Let's lick the leaf powder."
The leaf powder is green with an olive scent. When I licked it for a while, I remembered the olive tea I covered last time. It tastes a bit bitter and certainly looks good for your health ... What is the taste of an olive hamachi grown on eating it?

Olive Hamachi cuisine

Next, go to a restaurant in Takamatsu where you can eat olive hamachi dishes. In addition to the standard sashimi, Kama-yaki and Nanban-zuke were all made by the lady with a gentle smile.
Landlady: "I don't use aquaculture, but the only thing is olive hamachi. . "
The "Olive Hamachi", which was also launched in department stores in the Tokyo metropolitan area, seems to have already become a representative brand of Kagawa brand fish within a few years.
Past reports