LOVE Sanuki's report
4th Food Expo 2011
One of the major projects of Yoshimoto, "A project to live in your town", to make Japan feel good from the area. Entertainer "Kaji Tsuyoshi" who lives in Kagawa reports on local products.
reporter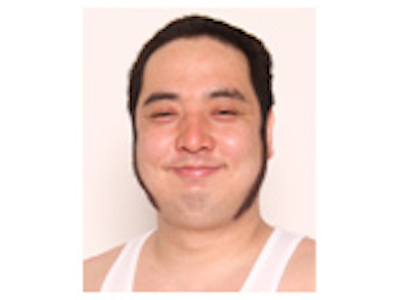 Dosa Ken
Tokyo NSC 13th class
Art style: soft
Birthplace: Saitama
XNUM X Year X NUM X Month X NUM X Day Born
76cm, 101kg
Hobbies: eating, listening to music, watching sports
twitter:@ dosaken101
Check your activities!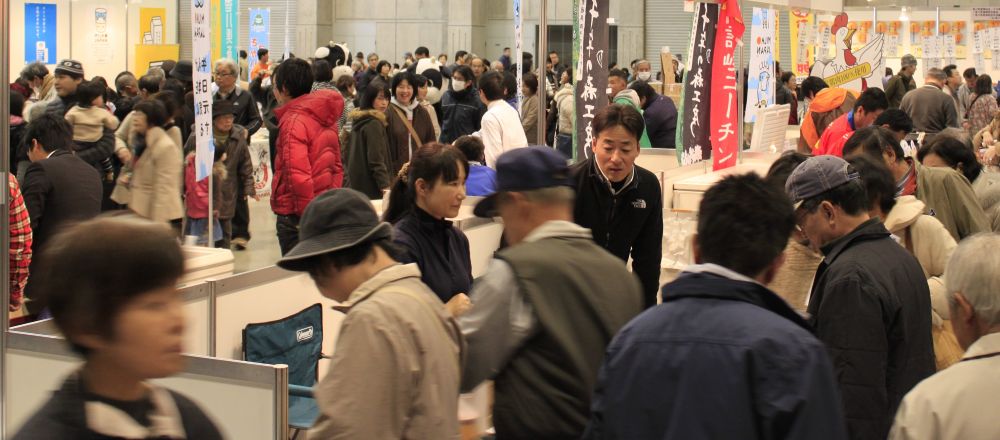 The Sanuki Umaimon Festival was held in Kagawa Prefecture from July to December last year.
This time, we report the biggest event among them, the "Food Expo".
At the venue Sun Messe Kagawa, including local products that appeared in LOVE Sanuki's report,
A large collection of many delicious dishes. Mr. Dosa Ken was also very excited.
Eat and drink "Delicious"!

When Dosa Ken enters the venue, it is already full of people! And the odors that seemed to be delicious here and there were ...
Dosaken tasted the milkshake with matcha and was surprised by its fresh taste. He seemed to like "Iriko Sake", a prize for a local product contest.
New menus made by Japanese, Western and Chinese chefs with products from Kagawa Prefecture are also available. Dosa Ken, is it okay to eat so much?

Curious about traditional crafts

At the venue, agricultural and marine products, processed goods, and crafts from the prefecture were also sold.
Lacquerware has been a specialty of Kagawa Prefecture since ancient times, and many lacquerware are still being produced.Also, there are only a few confectionery wooden craftsmen nationwide, and only one person in Kagawa Prefecture is in Shikoku. Reporter Ken Dosa who heard an interesting story.
I am impressed by the depth of the local products. I was talking eagerly to the store.

A lot of only ones

At the venue on the day, new local products such as traditional processed products such as Iriko Ibuki and Ebi Senbei, as well as bone-in birds, which are gaining national reputation, and pickles made by locals with local vegetables, are on display and sold. I was
Ken Dosa talking to the staff at the exhibition booth one after another.
It seems that they re-recognized Kagawa Prefecture, which is the smallest in Japan, but rich in unique products.

Outdoor gourmet zone

An outdoor gourmet zone that Ken Dosa has been waiting for.
Olive beef skewers, freshly-caught fish tempura, B-grade gourmet in Kagawa Prefecture ... Delicious food stalls were lined up.
Ken, who found a fish ambassador here, gabbed the hot shrimp fried. During the report, many customers talked to me and I was full of the warmth of people and products in Kagawa Prefecture.
This is full of power for the next report.
Past reports