LOVE Sanuki's report
The 10th Sanuki Dream Pig
One of the major projects of Yoshimoto, "A project to live in your town", to make Japan feel good from the area. Entertainer "Kaji Tsuyoshi" who lives in Kagawa reports on local products.
reporter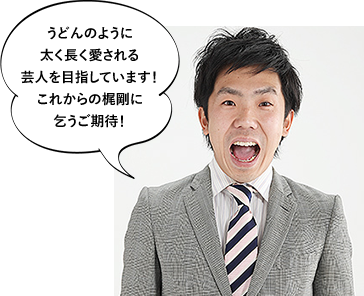 KAJI Tsuyoshi
NSC Osaka school 22nd grade
2005 Formed "Katsuyama Kaji" with Moody Katsuyama
2008 ABC Comedy Newcomer Grand Prix Newcomer Award
2010 Active as a pin entertainer
Birthplace: Mitoyo City, Kagawa Prefecture Born March 1981, 3
Check your activities!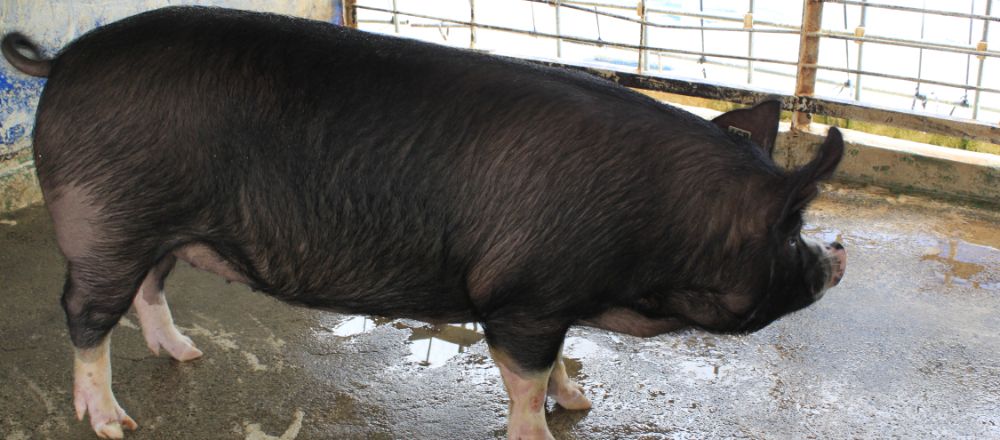 "Sanuki beef", which is a Wada olive beef, "Sanuki cochin", a chewy and rich chicken, and "Sanuki Yume pork", which has a sweet fat.
These three brands of Kagawa prefecture meat are called "Sanuki Sanyu".
This time, Kaji-san reports on one of them, Sanuki Yumebuta. I'll eat it ~
Kagawa Prefectural Livestock Experiment Station on a vast site

The first place I visited was the Kagawa Prefectural Livestock Experiment Station in Miki-cho, Kida-gun.
It is located in the middle of Hakusan and surrounded by greenery.
Many livestock are raised here, including cattle, chickens, pigs, and goats.
Mr. Kaji and his staff are completely defenseless to protect livestock from disease! It seems to be sure to disinfect the shoe sole.
It was Mr. Yamashita who was in charge of pig raising.
We asked about the features of Sanuki Yume Pork.

Big! We are surprised at mother pig of Sanuki dream pig!

"Sanuki Dream Pork", which has "Berkshire breed" (Sanuki Black Pork) as a mother and can be bred with delicate sperm over a month (about XNUMX months) longer than ordinary pigs (about XNUMX months).
At the test site, sows are raised and sold to farmers. Kaji is also surprised at the size of his mother pig for the first time!
"It is characterized by its pure white, sweet fat and richness and tender flesh."
Kaji who heard the explanation from Mr. Yamashita seemed to want to eat immediately.

Steak, hamburger ... I will eat it!

Kaji came to Hoshigoe no Sato on the shores of Lake Maeyama Dam in Sanuki City after hearing that "you can taste Sanuki Dream Pork anytime you want".
This restaurant seems to be particular about using only pork specialty restaurants directly managed by farmers, Sanuki Black Pork and Sanuki Dream Pork.
While listening to the owner, Mr. Manabe, Kaji ordered a thick steak that can enjoy the tenderness of the meat and a hamburger that can enjoy the rich flavor!
Can both be eaten though they are hearty?

Refreshing aftertaste. This is the taste of a dream pig

"Since it has a clean aftertaste, it can be eaten by seniors even with the elderly." As the owner, Manabe-san, Kaji-san eats with her.
They seemed impressed by the delicious salad and rice. Hoshigoe no Sato uses vegetables and rice from the prefecture.
That's why the compatibility with Sanuki Yume Pork is outstanding. Sanuki Yume Pork Ham, Bacon, Wiener, Hamburger, etc.
It was Mr. Kaji who bought a souvenir and returned home.
Past reports