LOVE Sanuki's report
The 12th Kagawa lacquer ware
One of the major projects of Yoshimoto, "A project to live in your town", to make Japan feel good from the area. Entertainer "Kaji Tsuyoshi" who lives in Kagawa reports on local products.
reporter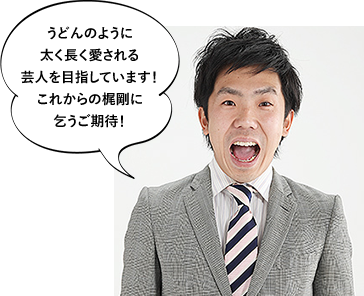 KAJI Tsuyoshi
NSC Osaka school 22nd grade
2005 Formed "Katsuyama Kaji" with Moody Katsuyama
2008 ABC Comedy Newcomer Grand Prix Newcomer Award
2010 Active as a pin entertainer
Birthplace: Mitoyo City, Kagawa Prefecture Born March 1981, 3
Check your activities!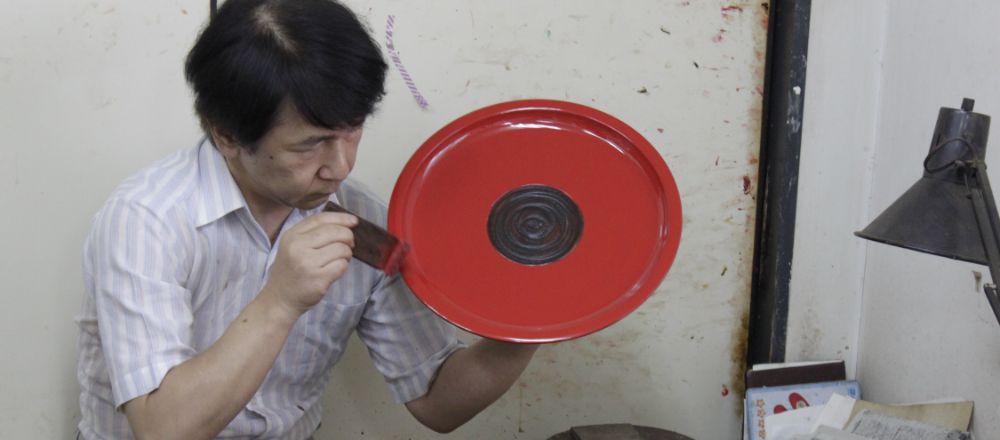 Lacquer art kingdom Kagawa, which produces many dishes and furniture and boasts a high market share nationwide.
This time, it is a report of "Kagawa lacquer ware". Kaji says, "I've seen lacquerware in my grandma."
"It's my first time to see it up close and I'm looking forward to it!" I went to the shop while being excited about the unknown world.
Kagawa lacquerware that began in the Edo period

I visited "Ichiwado Crafts" which manufactures and sells lacquerware.
First, I learned the basics from President Asano.
Kagawa's lacquer art began in the Edo period. The ancestors have devised various techniques, and now five techniques are designated as traditional crafts of the country ... The lacquerware that was shown between explanations was beautiful.

From wartime tableware to the latest coffee cups

According to President Asano, "Kagawa lacquerware is very durable.
There are many Western dishes such as colorful coffee cups and tumblers in the shop.
Kaji-san says the price is reasonable and "we can use it casually."
Because of its robustness, Kagawa lacquerware is also used in "tableware for soldiers" during World War II.
This time, they also showed us special valuable things.
After various difficult times, there is the current Kagawa lacquer ware.

Many craftsmanship until completion

Kagawa lacquer ware is characterized by repeated "painting and sharpening". Next, I showed you the process.
When you enter the studio, the scent of lacquer is in the room. The craftsmen are working on the "painting" with a serious look.
It is exactly the art that the dark vessels that have gone through the base process are vividly colored with colored lacquer.
Use only brushes and brushes. Lacquerware that is finished one after another without any inconsistency by total manual work ... Mr. Kaji seems to have been fascinated by his wonderful technique.

Techniques unique to Kagawa are also used to make wood

The last place I visited was "Craft Arioca", a workshop for "making wood" which is indispensable for making lacquer ware.
President Arioka talked passionately about "traditional crafts." The tree used as material is dried for several years after cutting.
Even after roughly shaping it, let it dry for several years. In other production areas, the potter's wheel was driven by legs, while in Kagawa it was driven by a waterwheel.
Now, it's powered by a motor, but the structure of the wheel itself remains the same.
"I don't want to follow Kagawa's unique recipe." Kaji nods to President Arioka's words.
It seems that interest in prefectural products has increased.
Past reports