LOVE Sanuki's report
29th Lettuce (Lettuce)
One of the major projects of Yoshimoto, "A project to live in your town", to make Japan feel good from the area. Entertainer "Kaji Tsuyoshi" who lives in Kagawa reports on local products.
reporter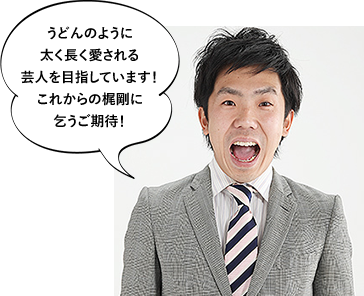 KAJI Tsuyoshi
NSC Osaka school 22nd grade
2005 Formed "Katsuyama Kaji" with Moody Katsuyama
2008 ABC Comedy Newcomer Grand Prix Newcomer Award
2010 Active as a pin entertainer
Birthplace: Mitoyo City, Kagawa Prefecture Born March 1981, 3
Check your activities!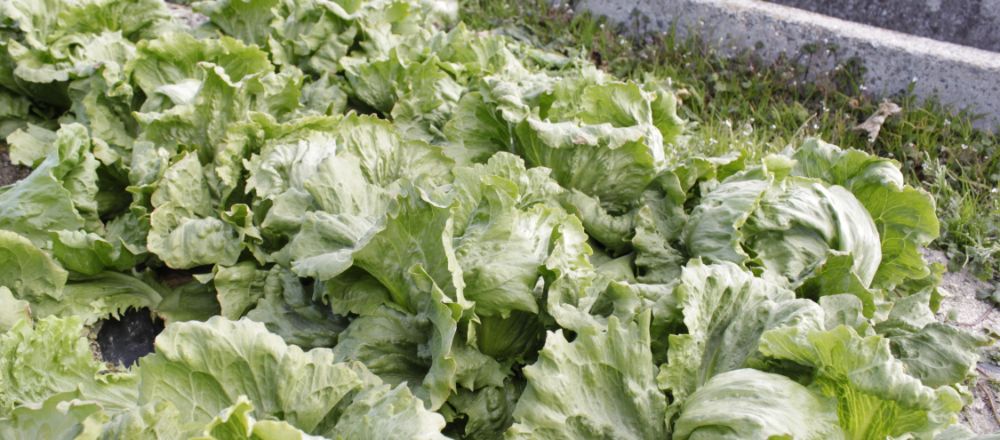 Warm Kagawa Prefecture is popular for lettuce cultivation in winter. Due to the good quality, it is also very popular in the market
It is shipped to Hokkaido as far away as the metropolitan area. This report is this lettuce.
From harvest to cooking, the charm of the prefecture's lettuce, nicknamed "Rirurelet Lettuce"
Kaji will tell you a lot!
Lettuce cultivation in Kagawa started about 54 years ago.

This time, I visited Kuno's farm, lettuce section of Kannonji district in JA Kagawa prefecture. Lettuce fields spread in a peaceful landscape.
"Kagawa Prefecture has started cultivating lettuce about 54 years ago, and the Nishisan area cultivates about 45% of the prefecture's lettuce." Kagawa Prefecture was a historical production area that lasted for more than half a century.
Kaji is surprised at this. Another feature is that rice and lettuce are grown alternately (rotation). "By doing so, we can reduce continuous crop failure and grow healthy lettuce."
* Continuous cropping failure = A phenomenon in which the same kind of crop is continuously grown in the same place (continuous cropping) and the growth gradually becomes poor.

Kagawa prefecture products are long-lasting and sweet!

Commitment to quality of prefecture lettuce is not only this. Cultivated farmers in the prefecture use the original fertilizer "Rirurere-dedicated fertilizer", which is mainly made of natural materials such as rapeseed oil cake and rice bran.
In addition, we set strict standards for the use of pesticides and conduct low pesticide cultivation. "Cultivated farmers are united and pay close attention to safety and security," says Kubo. For that reason, the market has earned the reputation that lettuce in Kagawa has a long shelf life and is sweet and chewy. Mr. Kaji parks the lettuce harvested by himself on the spot! "Wow! Certainly chewy!"

Mr. Kaji challenges lettuce cooking!

Then visit Kubo's home. Here, Naoko Kubo prepared lettuce dishes. Kaji also challenges cooking. "Let's roll fresh lettuce rolls" and say, "Let's roll the lettuce back!" This elasticity is unique to prefecture-made lettuce with thick leaves. For Chinese soup, it is close to the core.
"I can't really throw it away." The lettuce dish was ready in no time.

It can be used for various dishes such as Japanese, Western and Chinese.

When you bite the "lettuce fresh spring rolls" that you made earlier, you will hear a crisp sound. "It feels good! It looks fashionable, and it's great for parties." Chinese soup with lettuce is "This lettuce, sweet-sweet". And "Chisha Momi", which is made with vinegar and miso, is a dish unique to Kagawa Prefecture. This is a favorite favorite of Kaji since childhood. "It's a home taste, right?"
Mr. Kaji who enjoyed the charm of Kagawa Prefecture lettuce, which can be used for anything, and can enjoy sweetness and chewyness.
Past reports