LOVE Sanuki's report
The 31st rare sugar
One of the major projects of Yoshimoto, "A project to live in your town", to make Japan feel good from the area. Entertainer "Kaji Tsuyoshi" who lives in Kagawa reports on local products.
reporter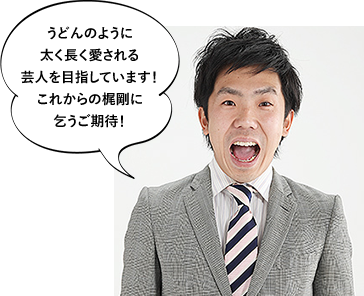 KAJI Tsuyoshi
NSC Osaka school 22nd grade
2005 Formed "Katsuyama Kaji" with Moody Katsuyama
2008 ABC Comedy Newcomer Grand Prix Newcomer Award
2010 Active as a pin entertainer
Birthplace: Mitoyo City, Kagawa Prefecture Born March 1981, 3
Check your activities!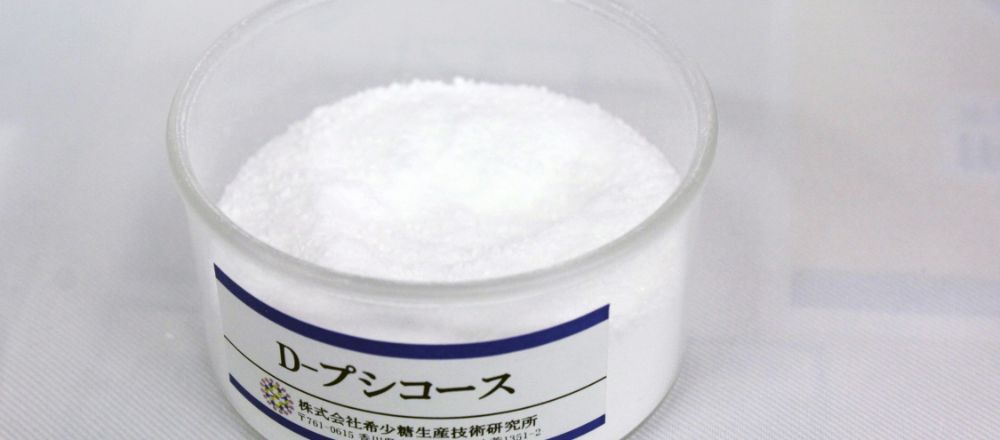 Recently, products containing rare sugar-containing syrups have become popular at convenience stores and supermarkets.
Rare sugars, which are attracting attention in magazines and televisions, are currently being boiled up, and Kagawa Prefecture was deeply involved!
What is a rare sugar in the first place? Why Kagawa Prefecture? Ms. Kaji, who became interested in Mukumuku, reports on her whole body!
A rare sugar that hardly exists in nature.

Mr. Kaji first headed to Rare Sweet Co., Ltd., which develops and sells "Rare Sugar Sweet", a syrup containing rare sugars. Mr. Kondo explained about rare sugars. "Rare sugars are monosaccharides (smallest units of sugars) that exist only in very small amounts in the natural world. Their research has not been advanced because their amounts are too small. Mori) The professor (at that time) discovered a microorganism that has an enzyme that makes rare sugar from fructose, and mass production has become possible. " The microorganism was collected from the soil on the campus of Kagawa University's Faculty of Agriculture. "I'm really born in Kagawa," Kaji-san was surprised.

The aftertaste is light and sweet.

Next, Mr. Kaji heard that he could eat a dish using rare sugar-containing syrup, and went to "Aquafonte", a Sanuki dining certified store also in Takamatsu City. The owner chef, Mr. Yamawaki, will have the olives beef Hayashi rice, mixed juice and tiramisu. When I tried Hayashi Rice right away, it tasted very rich. Mixed juice and tiramisu also have a refreshing rear mouth with sweetness. "Everything is great." The use of rare sugar-containing syrups does not hurt the sweetness, but makes for an elegant taste that takes advantage of the ingredients.

For a moist finish of the cake.

The last visit was JR Hotel Clement Takamatsu. Here, what a rare sugar-containing syrup is used for all cakes! The guide here was Mr. Sana of the patissier and Mr. Iwasaki of the bakery shop. He got samples from Kagawa University and made a cake through trial and error. It seems that customers can now come to buy from outside the prefecture. This time, Kaji-san, the cakes and puddings are thrilled! I often eat this time-"The cake sponge is moist. The sweetness will not be left behind." Kaji felt the full potential of rare sugar, a rare sugar from Kagawa, which is said to significantly change the lives of people around the world.
Past reports