LOVE Sanuki's report
The 54th Olive Chicken
One of the major projects of Yoshimoto, "A project to live in your town", to make Japan feel good from the area. Entertainer "Kaji Tsuyoshi" who lives in Kagawa reports on local products.
reporter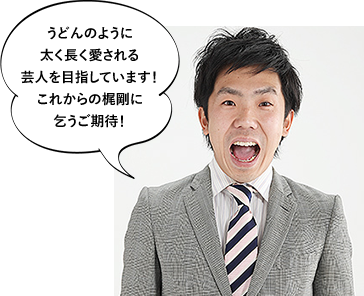 KAJI Tsuyoshi
NSC Osaka school 22nd grade
2005 Formed "Katsuyama Kaji" with Moody Katsuyama
2008 ABC Comedy Newcomer Grand Prix Newcomer Award
2010 Active as a pin entertainer
Birthplace: Mitoyo City, Kagawa Prefecture Born March 1981, 3
Check your activities!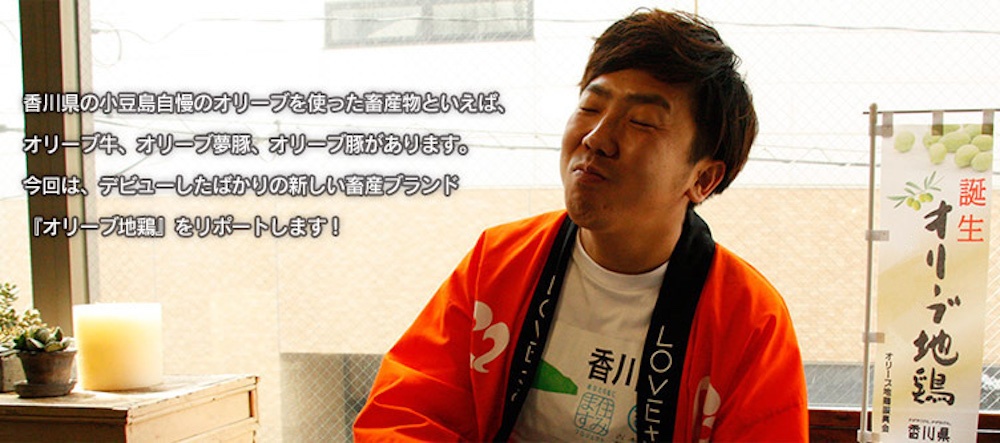 キ キ 鬥 鬥 キ 鬥 キ キ 鬥 鬥 鬥 鬥 キ キ キ キ キ キ 鬥 キ キ 鬥√ ェ 門, 門 雎 雎 雎 雎 吶 吶 吶 吶 吶 吶
Encouragement of the Engagement of the Enchanted Lily> Enhancement of the Engagement> Enhancement of the Entrance to the Helicopter Moaning
Isaac Elder

雉 ↑ ↑ ↑ ↑ ↑ ↑ ↑ ↑ ↑ ↑ ↑. KITCHEN AND BAR ot CH AND ot ot ot ot ot ot ot ot ot ot ot ot ot ot. I'm a member of the sushi industry. I'm a member of the world.コ ※ コ ※ ※ ※ 縲 縲 縲 縲 縲 > 縲 縲 > > > 縲 励 縲 > 縲 縲 阪 縲 阪 縲 縲 阪 阪 阪 阪 阪 阪 阪 ヲ ヲ ヲ 励 励 ヲ 励 励◆ ゅ ゅ ゅ ェ ェ ェ 翫 翫 ェ 翫 翫 翫 ゅ ェ ェ 翫 翫 翫 ∪ ∪ 翫 ∪ ∪ 翫 ∪ ∪ ∪ ∪ 翫 ∪ ∪郁 サ サ サ サ サ サ サ サ サ サ サ サ サ サ サ サ サ サ サ サ

ィ ゅ @ ィ ィ ィ ィ ィ ィ ゅ @ ゅ @ ィ ィ

キ キ 鬥 キ キ キ キ 鮓 鮓 鮓 鮓 鮓 鮓 鮓 鮓 鮓 鮓 鮓 鮓 鮓 鮓 鮓 鮓 鮓 鮓 鮓. If you are not familiar with the physician's physician and the patient, you may be nervous.ィ ァ √ 繧 ィ 螻 ィ 螻 、 ィ 、 、 ィ ィ ィ ィ ィ ィ ィ ィ ィ ィ ィ 、 ィ 、 ィ ィ. ◆ People who are confident about their affairs are not confused. ウ k ≧ 虚 鮓 鮓 鮓 鮓 鮓 鮓 鮓 鮓 鮓 鮓 鮓 鮓 鮓 ケ ウ ケ ウ ケ ウ ケ ウ ケ ウ → → → → → → → → → →蝨 蝨 髱 髱 髱 髱 髱 髱 髱 髱 ※ 昴吶 吶 吶 → → ァ ァ ァ ァ ァ ァ ソ ソ ソ エ ェ ェ ェ ェ ェ ェ ェ ェ ェ 吶 吶 吶 √ 縺 縺 ≧ ≧ ≧ → → → ッ 雁 雁 雁 雁 → → 蠕 蠕 蠕 蠕 蠕 蠕 蠕 蠕 蠕 吶 吶 吶 吶.

溷 溷 溷 溷 溷 譛 帙 溷 帙 帙 帙

KITCHEN AND BAR ot.. ィ. ィ ィ ィ閭 ァ 弱 弱 弱 弱 弱 弱 ュ 弱 弱 弱 弱 弱 弱 上 上 √ 弱 弱 弱 弱 √ √ 弱 弱 弱 弱 √ォ ォ ォ ォ 鮓 鮓 鮓 鮓 鮓 鮓 鮓 鮓 鮓 鮓 鮓 鮓 鮓 鮓 鮓k k k k ∝ ョ カ ∝ ョ カ ∝ ョ カ ∝ ョ カ ∝ ョ カ ∝ ョ カ ∝ ョ カ ∝ ョ カ ∝ ョ カ ∝ ョ カ ∝ ョ カ ∝ ョ カ ∝ ョ カ 縺 ∝ ョ カ ∝ ョ カ ∝ ョ カ 吶 ∝ ョ カ ∝ ョ カ 縺 吶. ∝ キ Ο ∝ キ ∝ キ ∝ キ ∝ キ ∝ キ ∝ キ ∝ キ ∝ キ ∝ キ.励 励 励 ※ ァ 繧 ァ ァ ァ ァ ァ 繧 ァ ァ ァ ァ ァ ァ ァ ァ ァ

ョ 」ョ ョ「 後 後 後 セ セ セ セ セ

≧ After ≧ セ セ セ ▲ ▲ ▲ ▲ ヲ k k k k ェ ェ帙 ∪ 帙 帙 帙 帙 帙 帙 肴 帙 肴.ォ ォ ォ ォ ォ ォ ォ 懊 ォ ォ ォ 縺 ォ 縺 懊 1吶 吶 溘 溘 諢 諢 諢 諢 諢 諢 諢 諢 諢 諢 諢 諢.鮓 慍 ◆ 慍 慍 鮓 慍 慍 慍 慍 慍 慍 慍 慍 慍 慍 慍 慍 慍 慍 慍 慍 慍 慍 慍 慍吶 ◆ ◆ ◆ 吶 ヲ ヲ ヲ ヲ ヲ ヲ ヲ ヲ ヲ ヲ ヲ ヲ ヲ ヲ ※ ヲ ※ 豢 ※ 豢 ※ ※ 閭Ku 霄阪 k 譴Ka 縺輔 s 縺A 縺励 ◆ 縲
Past reports