LOVE Sanuki's report
The 64th Tabetena
One of the major projects of Yoshimoto, "A project to live in your town", to make Japan feel good from the area. Entertainer "Kaji Tsuyoshi" who lives in Kagawa reports on local products.
reporter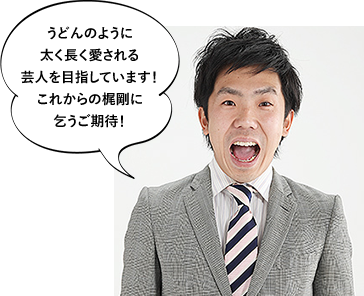 KAJI Tsuyoshi
NSC Osaka school 22nd grade
2005 Formed "Katsuyama Kaji" with Moody Katsuyama
2008 ABC Comedy Newcomer Grand Prix Newcomer Award
2010 Active as a pin entertainer
Birthplace: Mitoyo City, Kagawa Prefecture Born March 1981, 3
Check your activities!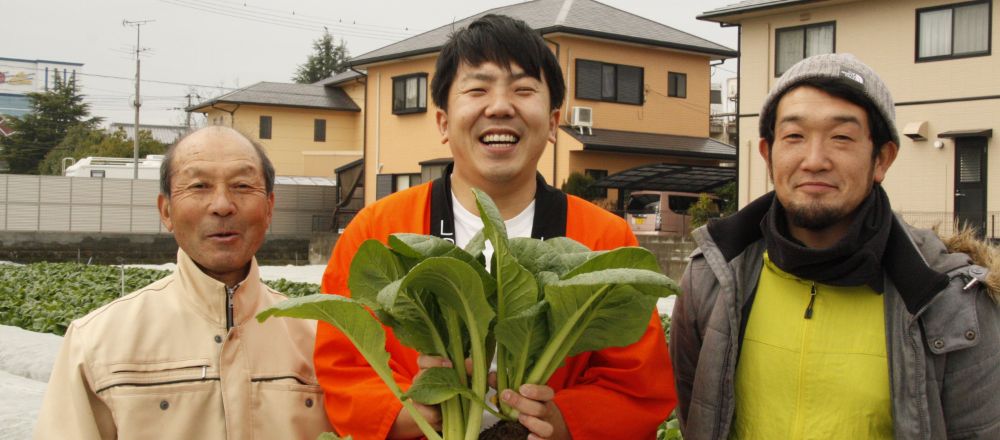 Do you know Kagawa Prefecture's original vegetable "Tabetena"? In fact, elementary and junior high school students in Kagawa may know the best taste of vegetables. Mr. Kaji approaches the secret of eating vegetables that is very popular in school lunch!
The secret story of the birth of "Tabetena"

I have a question to Mr. Mori who is a vegetable producer. "How are vegetables born after eating?" "About 10 years ago, as a vegetable that I would like to use for school lunch, a vegetable made by Kagawa Prefecture with Sanukina and Komatsuna. There is a request for cultivation, and it is cultivated from the very beginning of eating and growing vegetables, "says Mori. He told Kaji, "The name is also interesting." "Well, kids are more familiar," says Kaji.

Characteristics of eating vegetables

Ms. Kaji asks, "What kind of features are there?" "It has a crisp feeling, no acne, and the taste is very delicious." Distribution seems to be widespread at restaurants in the prefecture, mass retailers, and school lunches. Mori says, "I've been using it for school lunches all the time. I want everyone to eat it as a vegetable born in Kagawa and know that this is a vegetable from Kagawa prefecture." Kaji-san nodded, and today's first dish, "Ken-chan to eat," has arrived.

All-purpose! Eat vegetables

Mr. Kaji shouts, "Delicious!" "It's really crunchy. There are no unpleasant bitterness or stem streaks." Next, "Tabentena soup" is also pickled. Tabetena of rape on the turnip white. "It's delicious. The sweetness is enhanced. You can see that it goes well with Japanese and Western dishes." Next came "Eat and Curry". Kaji, how about the taste?

Thought that we ate and put in vegetables

"Eating and tasting vegetables is not as bad as curry. Mr. Mori is also a drummer, saying "Recommended for hot pots." A young producer who came and learned from Mr. Mori how to grow greens came. One of them, says Futagawa, "I and my staff are also elementary school children. I'm working hard to get them to eat and farming to be a job that they can be proud of." "Young young people inherit their thoughts and eat them.
Past reports