Sanuki dumplings
New local dumplings in Kagawa
"Sanuki dumplings" was born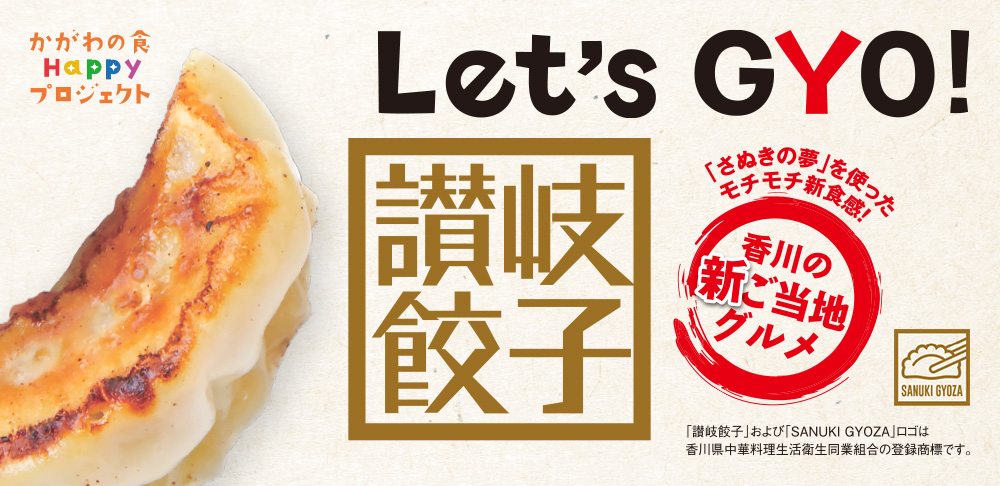 "Sanuki dumplings" was born, which is made from wheat "Sanuki no Yume" powder, which was developed for Sanuki udon, and wraps ingredients using olive pork and seasonal vegetables.There are various cooking methods such as grilling, water, and steaming.20 restaurants, including famous Chinese restaurants in Kagawa prefecture, each have their own unique "Sanuki dumplings" made with ingredients and cooking methods from Kagawa prefecture.Please enjoy the new local dumplings that are packed with the deliciousness of Kagawa.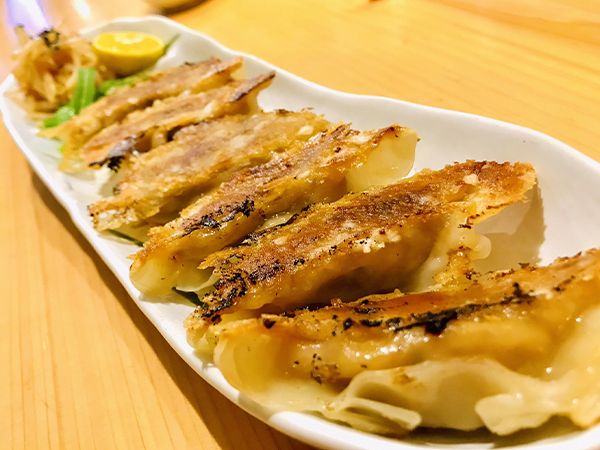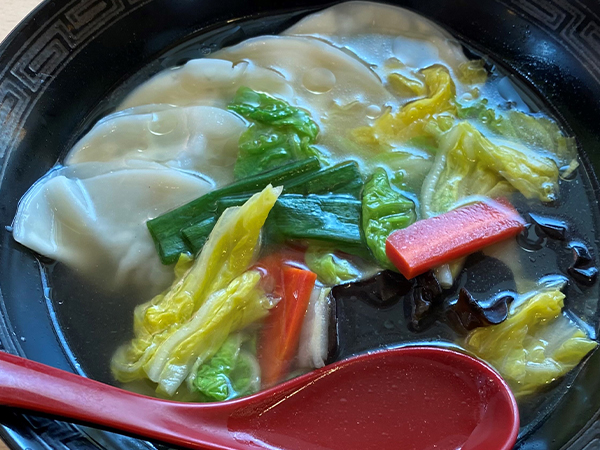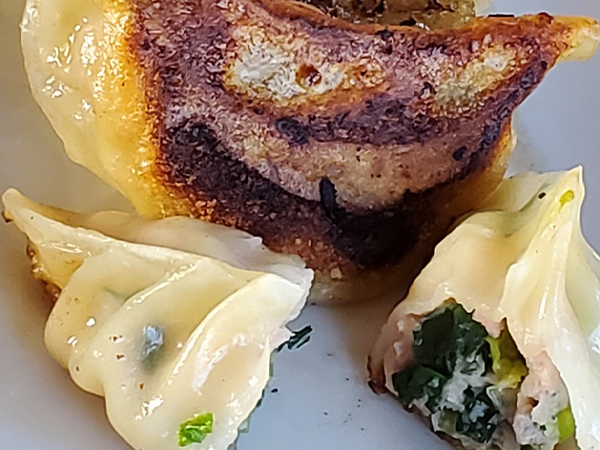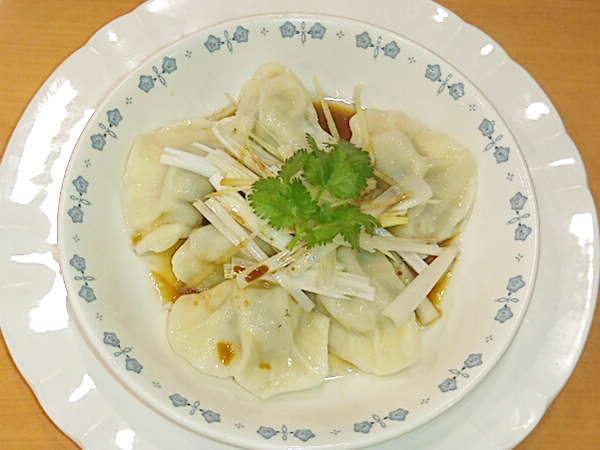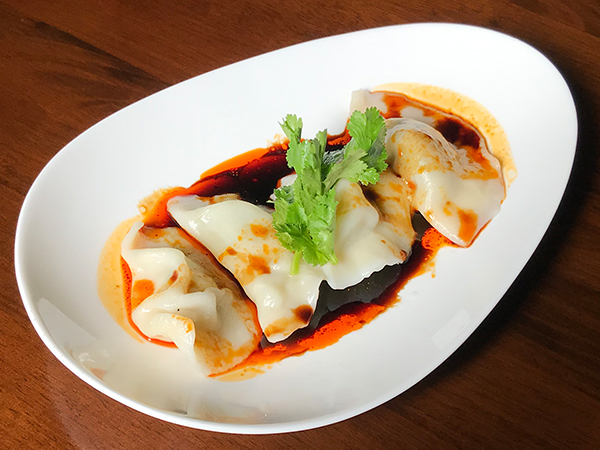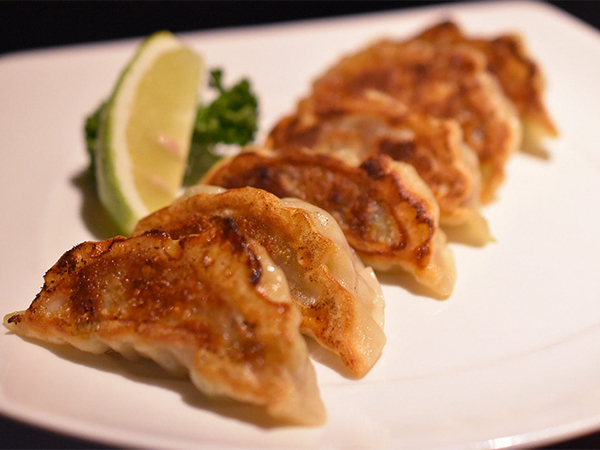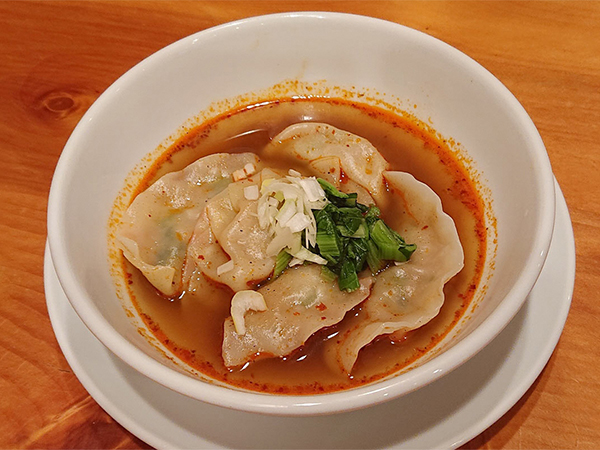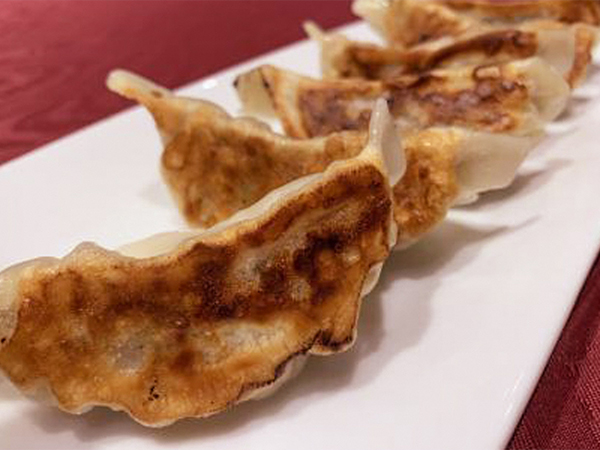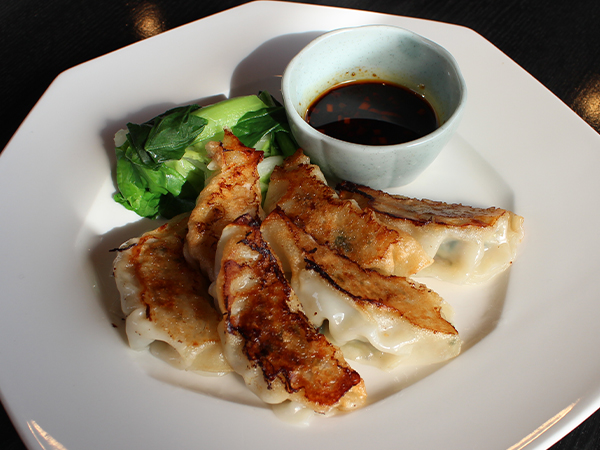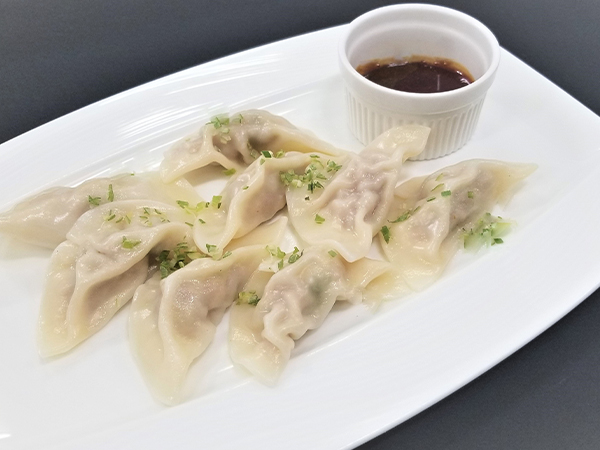 ① Guidelines
"Sanuki no Yume" is used as a common material for the skin.
As for the ingredients, we actively use prefecture-produced products such as olive pigs and prefecture-produced vegetables.
There are no rules regarding cooking methods, prices, quantity, etc.Based on the above items, we will develop and provide original dumplings for each store.
② Reason for product development
Regarding the development of "Sanuki dumplings" using "Sanuki no Yume", we started by thinking about dishes that can use "Sanuki no Yume" as the main ingredient in order to take advantage of the characteristics of Udon prefecture.
"Sanuki no Yume", which was developed for udon, has a strong sense of chewyness, and as a result of considering that it is a dish that makes the best use of its characteristics, and that olive pork and vegetables from the prefecture can be used reasonably and in a well-balanced manner. I noticed that it goes very well with dumplings, so I proceeded with the development of "Sanuki dumplings".

Take out possible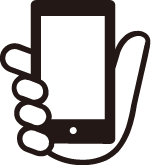 Online ordering is possible
Kagawa Chinese Food Life Sanitation Association:
https://kagawa-ca.com/