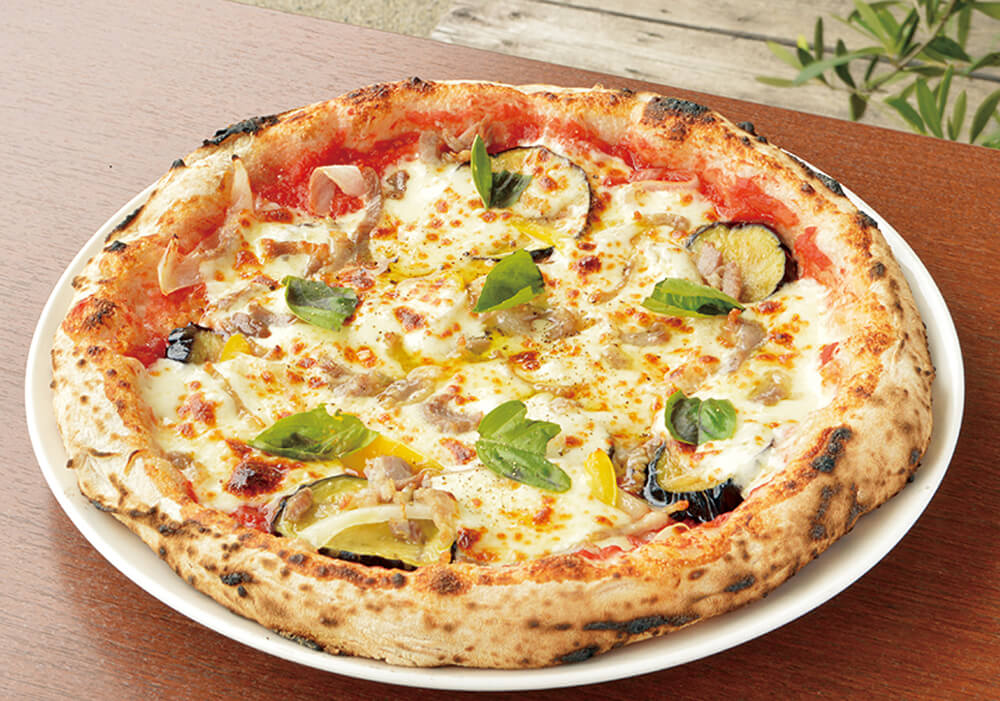 Olive pork pancetta pizza tella (1,650 yen)
From 11:00 to 15:00, salad bar and drink bar are included. From 15:00 to 19:00, appetizer platter and drink bar are included.
*100 yen discount for takeout with appetizer platter
Tomato sauce based pizza. Satisfying dish topped with homemade olive pork panzetta and grilled seasonal vegetables.Mainly using local vegetables, pancetta and basil are homemade.It's a satisfying finish, and you can enjoy it even if you share it.Take this opportunity to try pizzatella made with carefully selected ingredients.
TAKE OUT
Olive dream pig / pig
Café
Western food
Seisan (Kanonji City, Mitoyo City)
Shop Information
Address
326 Nio Machiyanoura, Mitoyo City, Kagawa Prefecture
Information
11: 00 to 19: 00 (LO18: 30)
Regular holidays
Monday (open on public holidays)
Number of seats
40 seats, 25 terrace seats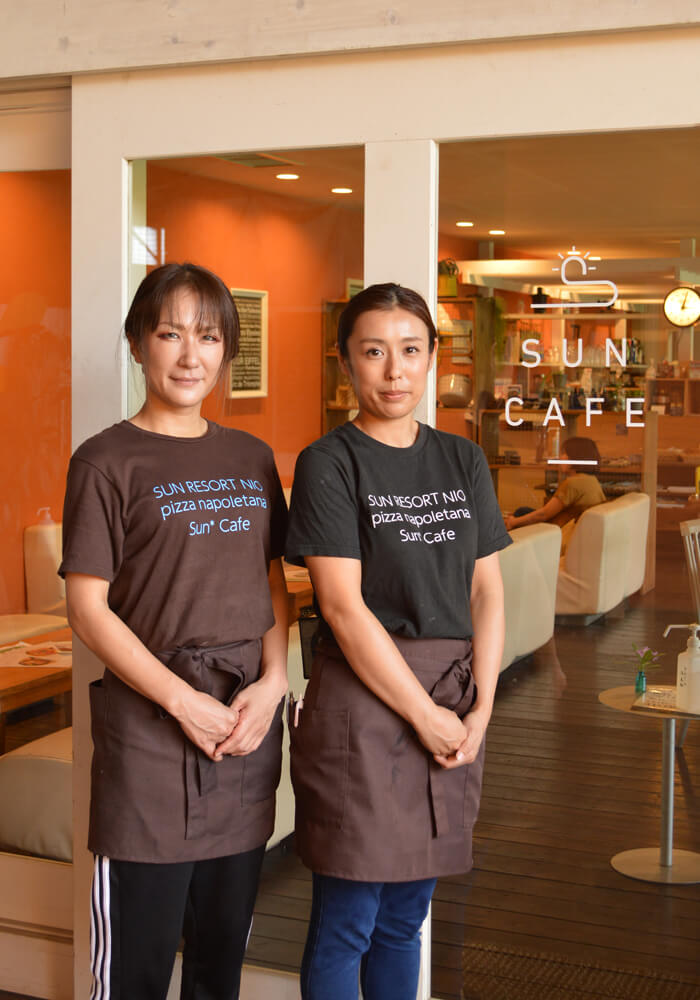 Thoughts on ingredients
(From left) Mr. Kishioka and Mr. Fujioka
Spreading the deliciousness of Kagawa's ingredients with dishes using local ingredients ``Sun Cafe'' is a place that builds a bridge between producers and consumers by purchasing ingredients with a focus on local ingredients, and by serving not only ``Olive Pork'' but also deliciously prepared ingredients made in Kagawa Prefecture. .The pizza is baked in a wood-fired oven, so it's chewy.You will be healed by the location where you can relax while overlooking the sea.