Delicious recipe collection
Fresh peach rare cheesecake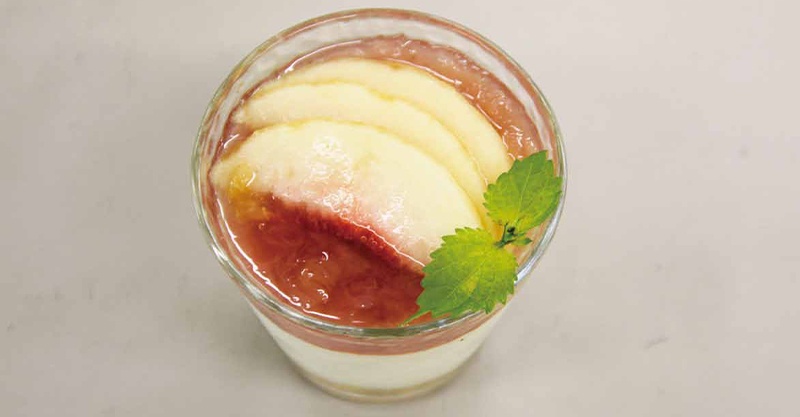 Ingredients
Peach jam
Peach (white peach)

1/2

sugar

50g (half amount of peach)

lemon juice

0.5 tablespoons
Rare cheesecake
Cream cheese

50g

Yogurt

50 ml

Fresh cream

50g

sugar

2 tablespoons

lemon juice

1 tablespoons

Powdered gelatin

1.5g

milk

30 ml

Biscuit

2.5

バ タ ー

10g

mint

Appropriate amount

Peach (white peach)

1/2

Peach jam

About XNUM X g
Method
Remove the peach skin and seeds, and cut the peach into 1cm square pieces. Skins and seeds are stored in a tea bag.

Put ① (including tea bag) and sugar in a pot.

When juice comes out of the peach, boil over medium heat until boiling.

When it boils, lower the heat to get the hot water.

Add lemon juice and cook.

Remove the peach juice from the heat when it melts.

Transfer to another container and cool.

Once cooled, remove the tea bag and cool in the refrigerator.

Crush the biscuit, mix in the melted butter, stuff it in a cup and cool in the refrigerator.

Mix cream cheese until smooth, add sugar and yogurt and mix.

Melt the powdered gelatin with warm milk.

Add ⑪ to 混, mix, put in カ ッ プ 's chilled cup and cool in refrigerator for 1-2 hours.

Put peach jam, cut peach and mint on the rare cheesecake.