Delicious recipe collection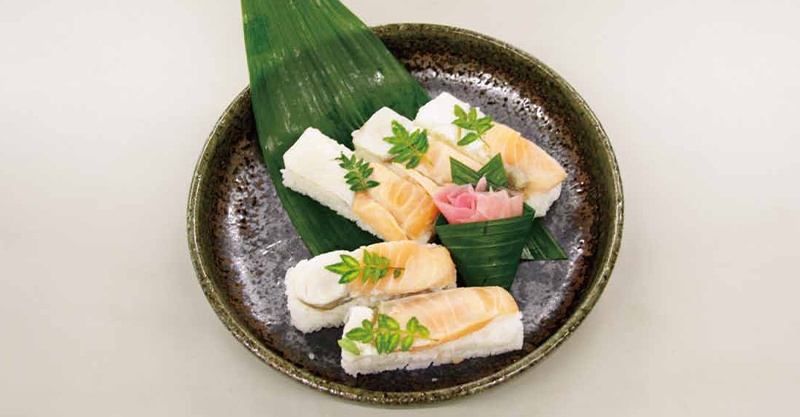 Ingredients
Sanuki Samon Sashimi

4-5 off

For Sawara Sashimi

4-5 off

Rice (Oidemai)

2 go

Sushi rice

Appropriate amount

Natural salt

Appropriate amount

vinegar

100 ml

sugar

80g

Grated ginger

1g

Kelp

Appropriate amount

Sansho leaves

8
Method
Tightly salt the sashimi of Sanuki Samon and Sawara and tighten until the water drips (about an hour).

Wash the tightened sashimi with vinegar and soak in vinegar. Vinegar is a mixture of finely cut kelp with vinegar, sugar, and ginger (sweetness can be adjusted to your liking). Covering with cooking paper during pickling reduces uneven pickling on the surface (about 2 hours).

Cook rice harder, mix sushi rice and cool.

When the surface of the sashimi becomes white and tightened with vinegar, pull it up and wipe off the water.

Spread wrapped sushi on wooden crate and add sushi rice. Cover and tighten the rice.

Spread the sashimi of Sanuki Samon and Sawara with vinegar on rice so that it looks like red and white hair.

Finally, put the pepper leaf and tighten it lightly to complete.