Delicious recipe collection
Olive Hamachi Namero Grilled Onigiri Dashi Chazuke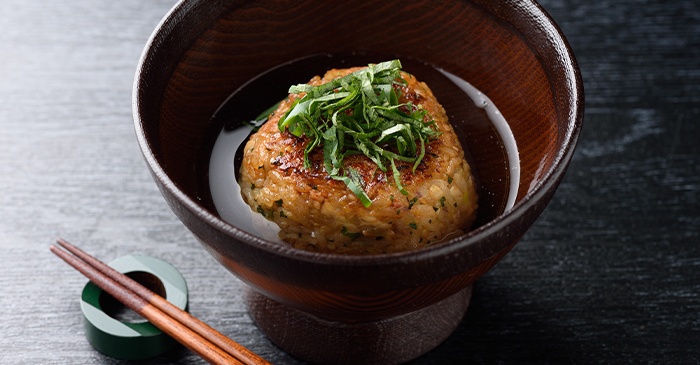 Ingredients
Olive Yellowtail

About 3 slices of sashimi

Green onions

2

Macrophyll

4

Myuga

1/2

Ginger

1/2 piece

miso

1 tablespoons

Sesame

a little

pickled plum

1 individual

Dashi juice

Any amount you like

Seaweed

Any amount you like
Method
Green onion → small chopped large leaf → small (leave a small slice for serving) ginger → small ginger → grated hamachi → bite size miso
Tap this on the cutting board until you feel sticky.

Add Umeboshi and sesame and mix with rice.

The rice is mixed and cooked in a frying pan until browned.
(It 's delicious to add soy sauce at this time)

Put the grilled rice ball in a bowl, put the seaweed and seaweed and shredded large leaves and pour the dashi juice.