Delicious recipe collection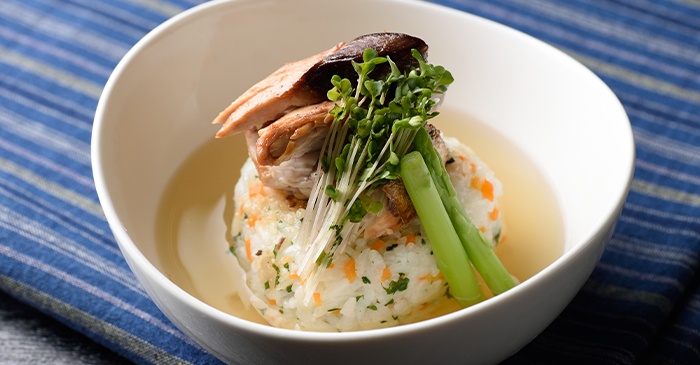 Ingredients
Hiketa Buri

2 pieces

Kinki ginseng

1

Ouchi parsley

Appropriate amount

Asparagus (sanukino awakening)

1

Rice (Oidemai)

1 go

Iriko

Appropriate amount

Broccoli sprout

1/2 pack

Soy sauce

Appropriate amount

sweet sake

Appropriate amount

salt

Appropriate amount
Method
Salt the yellowtail, wash it quickly with a kitchen paper and bake it in a frying pan.

Season the yellowtail with soy sauce and bake it in teriyaki style.

Mix the cooked rice, chopped parsley, and the hot watered carrots.

Make rice balls and bake the surface quickly.

Take Iriko Dashi and season with soy sauce and mirin.

Boil asparagus.

Rice balls and bowl with yellowtail.

Pour dashi juice and decorate with asparagus and broccoli sprout. The point is to make the dashi juice a little darker.