Delicious recipe collection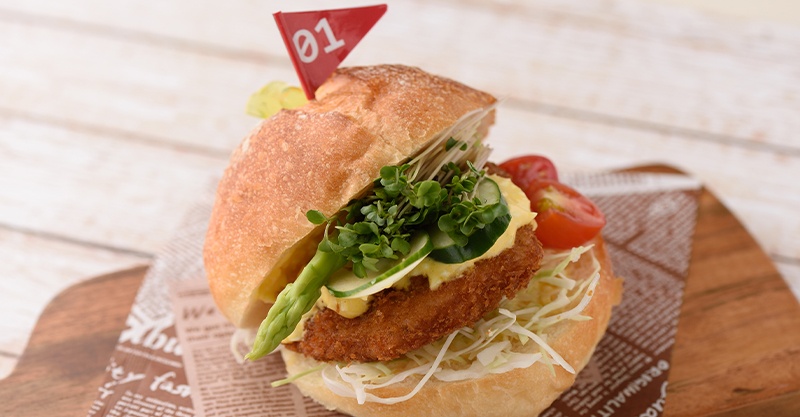 Ingredients
Hiketa Buri

2 pieces

Asparagus (sanukino awakening)

1

Mini Tomato

2 individual

Table roll

2 individual

cabbage

1

Cucumber

1

Broccoli sprout

1/2 pack

egg

1 individual

Wheat flour

Appropriate amount

Bread crumbs

Appropriate amount

Egg for clothes

Appropriate amount

Salad oil

Appropriate amount

mayonnaise

50g

vinegar

a little

Salt and pepper

a little
Method
Make boiled eggs, combine mayonnaise and vinegar to make tartar sauce.

Salt the yellowtail and place it a little, wash it with water and add flour, eggs and breadcrumbs.

Fry in 180 ° C oil.

Shred cabbage, slice cucumbers, and cut tomatoes in half.

Asparagus is hot.

Make a notch in the table roll and sandwich in the order of cabbage, yellowtail cutlet, tartar sauce, cucumber, sprout, mini tomato.