Delicious recipe collection
Olive hamachi with salad rice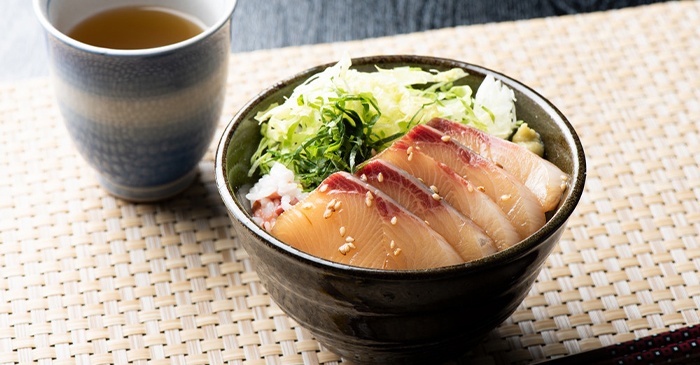 Ingredients
Olive hamachi (for sashimi)

10 pieces

sweet sake

50 ml

Soy sauce

50 ml

roasted sesame

1 tablespoons

rice

300g

Myuga

2 individual

Salted plum

2 individual

lettuce

1/4 ball

Blue shiso

5

wasabi

as you like
Method
Mix the mirin, soy sauce and sesame seeds and leave the olive hamachi for 30 to 60 minutes.

Cool the rice, crush the coarsely cut ginger and the seeded umeboshi and mix.

Cut the lettuce into shreds. Aoshisoshi is shredded, exposed to water and squeezed with kitchen paper.

Put ② in a bowl, put lettuce, put ①, and decorate with blue shiso. Add wasabi if you like.