Delicious recipe collection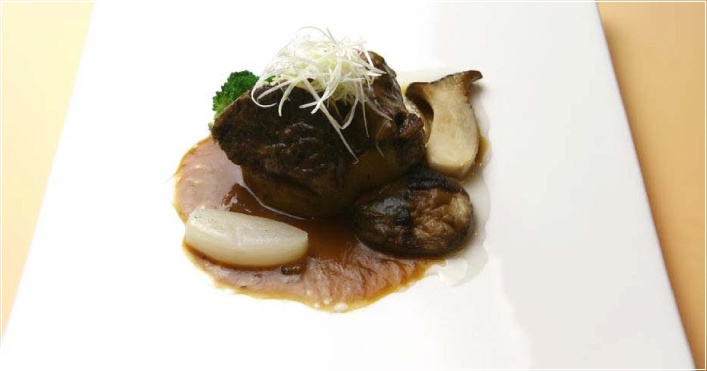 Ingredients
Olive beef thigh or shoulder meat

300g

White miso (Sanuki)

40g

Wasanbon

20g

Honey

Large 1

White wine

50 tsp

Onions

100g

Leeks

20g

White green onion

20g

celery

20g

shallot

20g

garlic

20g

バ タ ー

2g

Water or bouillon

300 tsp

Salt, pepper

a little
Method
Cut the thigh or shoulder meat of the olive beef to a suitable size, and salt and pepper the surface of the meat.

Cook the whole meat in a heated frying pan.

Melt butter in a pan and fry onion, leek, white leek, celery, shallots and garlic.

Add Wasanbon and white miso.

Add water or bouillon.

Add white wine.

Add roasted olive beef.

Add honey. Boil over high heat.

Put the lid on the pot, put it in the oven (180 ° C) and simmer for about XNUMX hours.
In a pressure cooker, it heats for about 40 minutes.

When the meat becomes tender, take out only the meat and turn the remaining vegetables and juice with a mixer to mix with the meat.