Delicious recipe collection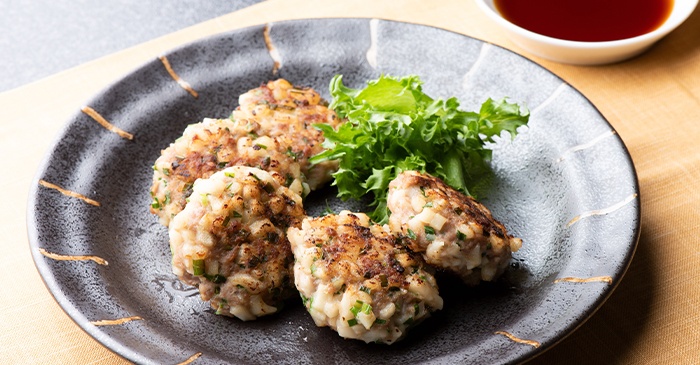 Ingredients
Thin udon

1 ball (200g)

Leek

30g

Garlic

1/2 piece

Ginger

1/2 piece

Pork (ground meat)

150g
A
Soy sauce

1/2 tbsp

Oyster sauce

1/2 tbsp

liqueur

1/2 tbsp

potato starch

2 tablespoons

Sesame Oil

1/2 tbsp

Ponzu sauce

Appropriate amount
Method
Cut the udon to 5mm length and chop the chive.

Grate the garlic. Grate the ginger and save the ginger juice.

Add A to ground pork and knead until sticky.

Add the grated garlic, ginger juice and starch, mix until the whole is uniform, and roll each piece.

Heat the sesame oil in a frying pan, flatten ④ and bake.

Add ponzu to the end.